Posted March 09, 2020 in
Face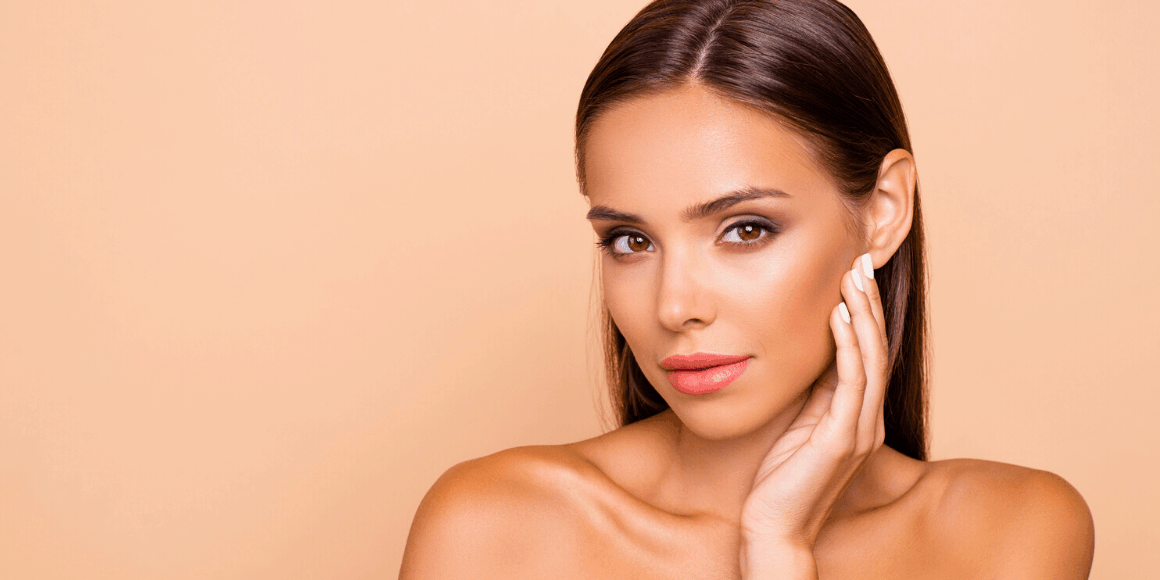 When you go out to face the world you want to look your best – and when you look your best you just feel better. Sometimes thing can happen that can make you feel less than attractive. Perhaps it's the effect of aging or maybe you inherited some less than desirable traits from your parents – or maybe you've just spent too many nights without quality sleep. Whatever the case, there is likely a MedSpa treatment that can help you look (and feel) your best.

Do you have problems in any of these areas? Here's how we can help you.
Facial Feature: Skin
Your skin is one of the first things people see when they look at you. Skin problems like redness, scarring, sagging, texture, and dark spots can make you feel self-conscious. Aging skin can lost its supple texture and tightness. The good news is many of these problems can be treated quite effectively.
Profactional laser treatment can help to resurface your skin to make scars less noticeable. Microneedling, a procedure that creates micro injuries to the skin in a controlled environment. This encourages the skin to produce elastin and collagen. It can also help reduce the appearance of scars, but it can also help smooth skin texture. For dark spots, a microlaser peel be just what you need.
Dermal fillers, microneedling, and PRP facial rejuvenation can help sagging skin and give you a smoother look. Each of these is minimally invasive with very little, if any, downtime. You can look younger, slimmer, and smoother in no time.
Facial Feature: Lips
Lips tend to thin naturally as we age, but some people just don't have the full lips they want. One of our most popular treatments, dermal fillers, plump lips so that they look naturally fuller but not over the top or unnatural.
Facial Feature: Chin
A double chin can come from being overweight, aging, or it may be genetic. Whatever the case, our kybella injection treatment destroys the fat cells in the area so that you can have a smaller chin and a more sculptured profile.
Facial Feature: Eyes
Whether it's lack of sleep, allergies, or heredity, under eye circles are not a desired trait. There are several MedSpa treatments that can help. Dermal fillers and microneedling work to minimize the appearance of circles under the eyes by offsetting the shadows by plumping that area. Profractional laser treatments can help to replenish collagen to the area which makes dark undereye circles less noticeable.
Drooping eyelids are another problem that often occurs with age. However, it can happen no matter your age. A main complaint about drooping eyelids is that in extreme cases it can create problems with eyesight and even cause headaches. Blepharoplasty is a surgical procedure that involves removing the excess skin over the eyes as well as fatty tissues that have been displaced and even muscles that have succumbed to drooping. Recovery can take up to a month, but the results can last several years.
Microneedling and dermal fillers are less invasive options that tighten the skin around the eyes. The recovery time is a matter of days, and the results can last months.
Facial Feature: Ears
If you have droopy ears MedSpa has two treatments that can improve their appearance. Surgical earlobe revision is a minimally invasive surgical procedure that will make your ears look better. However, if the three day recovery period for this procedure is too long, dermal fillers may be a better option. This simple treatment has a fast recovery time and most patients are thrilled with the results. It tightens and plumps the earlobe.
Facial Feature: Hair
There are two main issues with hair. It can fail to grow in areas that you want it to, and it can grow in areas you don't want it to. Our PRP injections stimulate hair growth by using platelet rich plasma derived from the blood.
If you have the opposite problem and have hair where you don't want it to grow, laser hair removal could be just what the doctor ordered. Desired results are typically achieved after 6 to 8 treatments, but the hair removal is permanent.
Facial Feature: Jawline
As you get older you may find that your jawline begins to sag. Our dermal fillers will improve sagging and strengthen the jawline by plumping the area along the jaw bone. These treatments are minimally invasive with very little recovery time. The best part is, though, that they deliver fast results.
Facial Feature: Forehead
Frown lines and wrinkles in the forehead are a common symptom of aging. But that doesn't mean that you have to have them. Microneedling is often very effective, but we also offer profractional laser treatment, disport, and Botox. All of these can produce equally pleasing results. Most of these treatments can take up to 10 days or even a few weeks for you to see the full results.
Ready to get started? You can search find a med spa near me or visit our website, then schedule an appointment and find out how you can put your best face forward.