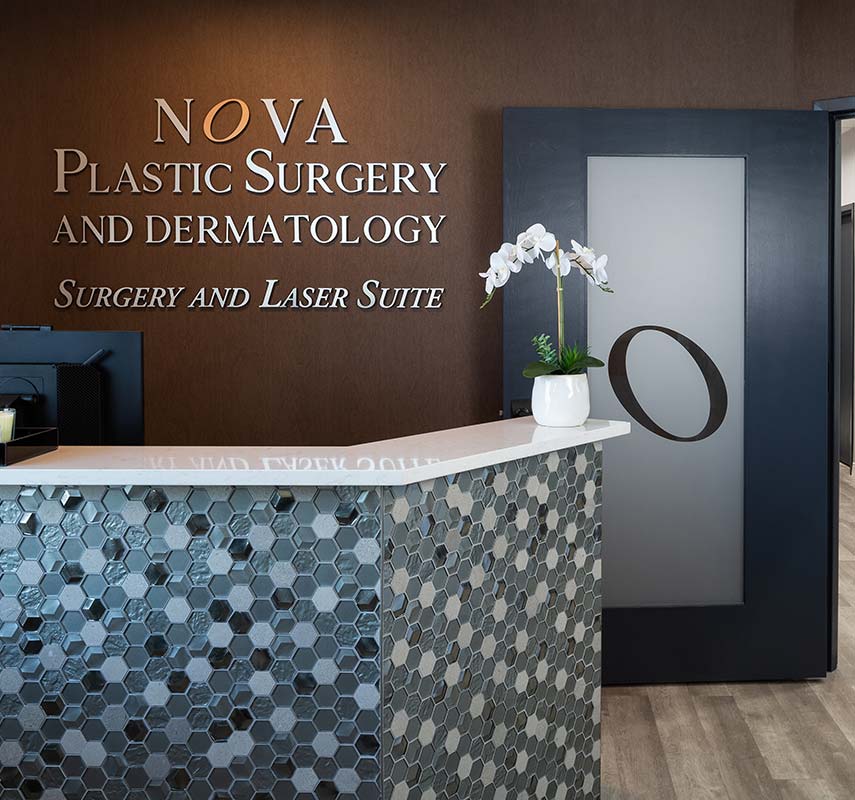 To Our Valued Guests:
Your appointments are very important to all members of our team at NOVA Plastic Surgery.
Time allocated for an appointment is reserved especially for you. We do understand that sometimes schedule adjustments are necessary; therefore, we respectfully request at least 72 hours' notice for adjustments to your appointments and for cancellations. All our policies are designed to benefit our guests and to provide the best quality and tradition of excellent service for our established and future clientele.
Cancellation Policy for our Valued Guests:
Please understand that when you forget or cancel your appointment without giving enough notice, we miss the opportunity to fill that appointment time and clients on our waiting list miss the opportunity to receive services they need. We ask that all new and current guests supply a credit card to have on our files. All cards on file are added to the system via a secure electronic process that ensures the information is encrypted and remains secure. In the event that we do not receive the required notice for adjustments and cancellations the following fees will be applied to your card or alternatively billed out to you:
$250 for scheduled treatments
$100 for consultations and follow-up appointments
Notification given at least 72 hours prior to your appointment will receive no charges.
Cosmetic Financial Policy
All cosmetic consultations with Dr. Fadi Nukta are $150. This fee will be applied toward any surgery or treatment you may have.
---
If you choose to schedule a procedure, a $500.00 non-refundable deposit is required to schedule the surgery. The remaining balance is due at least one week prior to surgery. Should you cancel or reschedule your procedure without at least one week's notice, you will incur an additional $500 cancellation/rescheduling fee.
NOVA Plastic Surgery accepts the following forms of payment:
Visa
MasterCard
Discover
Cash
Check
CareCredit
You may download a copy of our Cosmetic Financial Policy for your review.
---