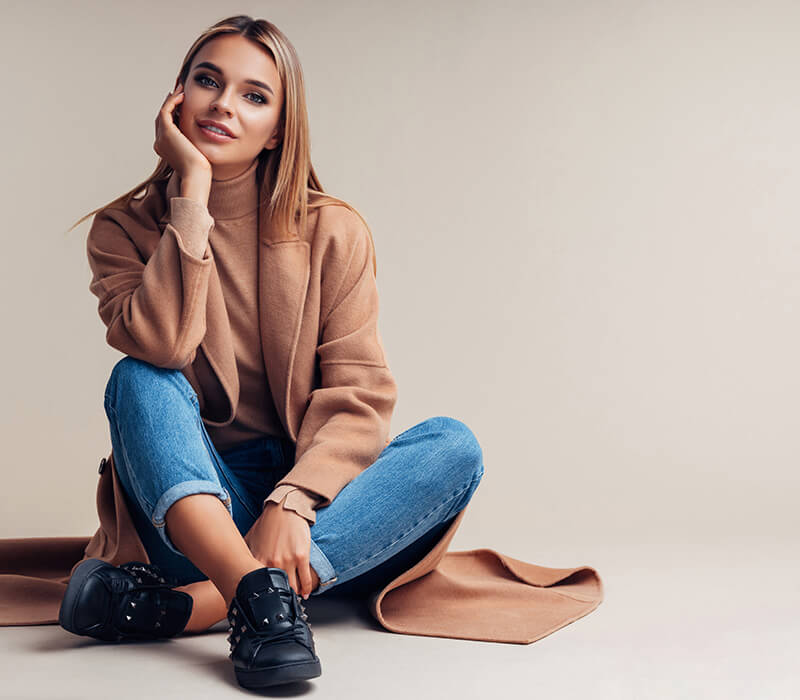 Lutronic Genius® RF Microneedling in Ashburn, VA
Elevate Your Microneedling Treatment With Advanced RF Technologies
---
Lutronic Genius® RF Microneedling is one of the most sophisticated and intelligent microneedling devices on the market. This treatment combines the benefits of microneedling and radiofrequency energy to improve skin texture, reduce skin laxity, minimize acne scars, and strengthen skin for a more glowing, radiant appearance.
After treatment, patients see natural but noticeable results with little-to-no downtime and discomfort.
NOVA Plastic Surgery and Dermatology offers Lutronic Genius® RF Microneedling for patients in Ashburn, Virginia.
Schedule a Consultation
What Is Lutronic Genius® RF Microneedling?
Microneedling is a skin rejuvenation treatment that uses fine needles to create superficial wounds in the skin. These wounds stimulate a natural healing response, including the production of collagen and elastin.
The Lutronic Genius® device consists of sharp titanium needles that are gold plated. This material allows the needles to penetrate the skin very cleanly and without disruption to the skin, minimizing patient discomfort.
Once the needles penetrate to the precise depth, radiofrequency energy is emitted. Lutronic Genius® is one of the most advanced microneedling devices available as it offers real-time monitoring and feedback. This means that the device can sense and adjust the RF energy levels depending on the quality of the skin in real-time. This technology can determine whether the skin is more youthful or damaged, and the levels of RF energy adapt accordingly.
Lutronic Genius®RF Microneedling helps to tighten and improve skin quality on the face, neck, chest, and body.
Schedule a Consultation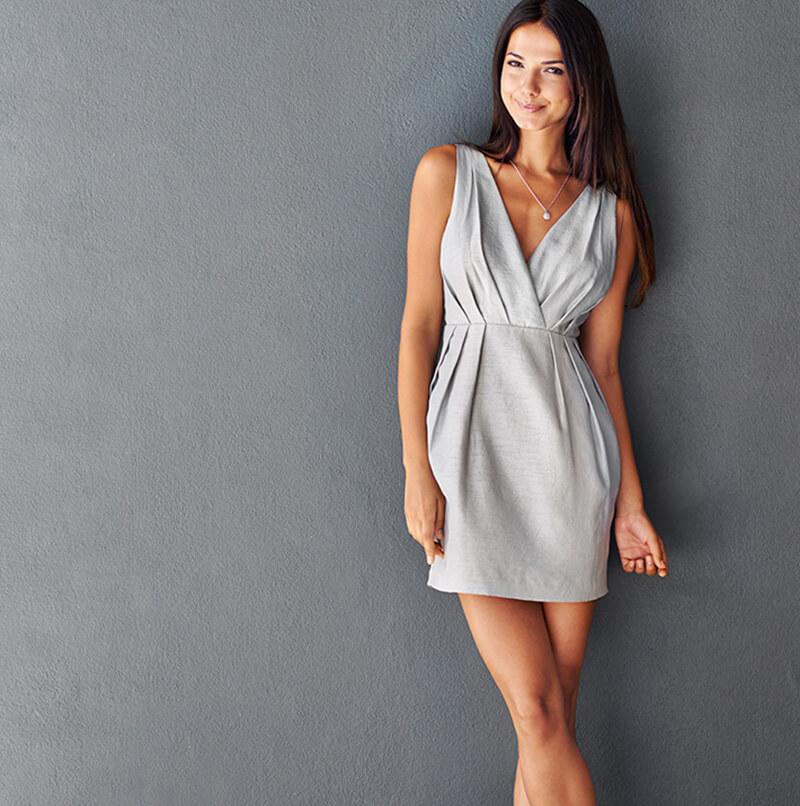 In everything that NOVA Plastic Surgery does, we believe in building confidence, creating trust, and offering peace of mind.
---
Am I a Candidate for RF Microneedling?
One of the best features of the Lutronic Genius® RF Microneedling device is that it is safe for all skin types, from very light to very dark skin. This is because the needles pass through the layers of skin responsible for pigment, and no energy is emitted to that layer.
Men and women choose RF microneedling to improve the tone, texture, tightness, and quality of the skin on the:
Face, including the forehead, cheeks, eyes, chin, and jawline
Neck
Chest
Abdomen
Backs of arms
Thighs
Above the knees
Buttocks
And more
Contact Us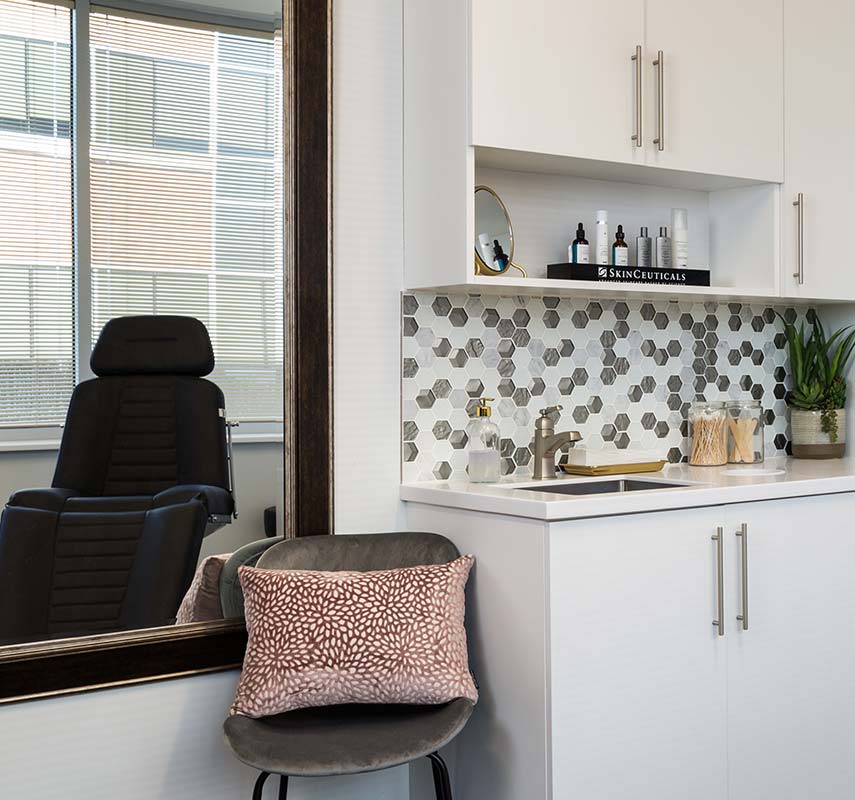 What Will Be Discussed During My Microneedling Consultation?
NOVA Plastic Surgery and Dermatology offers a full line of non-surgical skin rejuvenation treatments at their medspa.
This extensive collection of state-of-the-art technologies helps to assure that there is an ideal treatment for you.
During your consultation with our skilled microneedling provider, Taylor Poe, PA-C or Michele Gittings, PA-C, you will have the opportunity to discuss your skin concerns and what you hope to achieve with your treatment. She will evaluate your skin health and needs to determine if a microneedling treatment with the Lutronic Genius® device is appropriate for you.
If so, you will have the opportunity to schedule your treatments and learn more about the process. Most patients undergo a series of microneedling treatments.
How Is Microneedling With the Lutronic Genius® RF Device Performed?
Microneedling with the Lutronic Genius® RF device is non-surgical and non-invasive. While this advanced treatment is considered to be very comfortable, a topical anesthetic is provided beforehand to reduce any associated discomfort.
Most microneedling treatments take less than 30 minutes to complete; however, this may vary depending on the size of the treatment area.
During your Lutronic Genius® RF microneedling treatment, the gold-plated needles of the device will penetrate your skin, and the appropriate level of radiofrequency energy will be emitted. This will help to stimulate collagen, elastin, and cellular turnover for more radiant-looking skin.
Most patients undergo a series of three microneedling treatments spaced one month apart.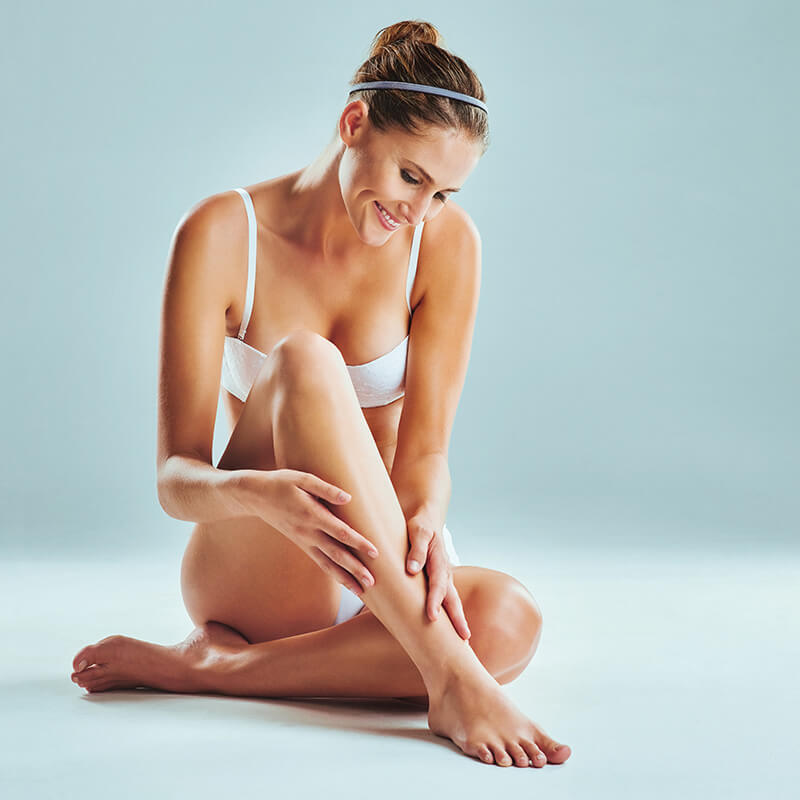 How Much Is RF Microneedling in Ashburn?
Microneedling costs vary by patient depending on the location, size, and current state of the treatment area. Lutronic Genius® RF Microneedling is one of the most advanced technologies of its kind and has the opportunity to provide significant skin improvement; however, multiple treatment sessions are often needed for optimal results. The number of treatment sessions is a contributing cost factor.
You will be given an accurate cost estimate during your consultation. Financing options are available.
How Long Is My RF Microneedling Recovery?
Most patients fully recover from their RF microneedling treatment within a few days.
It is common to experience tightness and redness in the treated area initially after your microneedling session, which will likely worsen over the first few hours. Most patients start to see this redness subside within one to two days.
Many patients also report a feeling of warmth or tightness that is similar to a sunburn. This should also start to dissipate within one to two days.
When Will I See My Lutronic Genius® RF Results?
A benefit of Lutronic Genius® RF Microneedling is that it has a very short downtime.
Because of this, results are often noticeable within a few days of the treatment. These results will continue to improve over time and over repeated treatment sessions as more collagen and elastin are produced.
Unlike many laser treatments, Lutronic Genius® RF Microneedling does not make your skin more sensitive to the sun; however, it is important to practice good habits, such as wearing sunscreen and limiting sun exposure. This will help prolong the quality of your results.
---
How Long Will My Microneedling Results Last?
Because microneedling stimulates collagen and elastin production, results are known to be long lasting; however, no cosmetic treatment can stop the natural aging process or prevent further environmental or sun damage.
Most patients undergo frequent RF microneedling maintenance treatments to help ensure their skin remains healthy and tight.
---