Skin Pigmentation / Age Spots
Skin pigmentation, also referred to as brown spots or age spots, are tan, flat, brown or dark spots that most commonly develop on the face, shoulders, arms, and hands as a result of sun exposure.
Age spots can be prevented by responsible use of sunscreen during times of exposure, but once they develop they can only be treated by medical intervention by a dermatologist or cosmetic surgeon. True age spots are harmless, but many patients seek treatment for cosmetic reasons.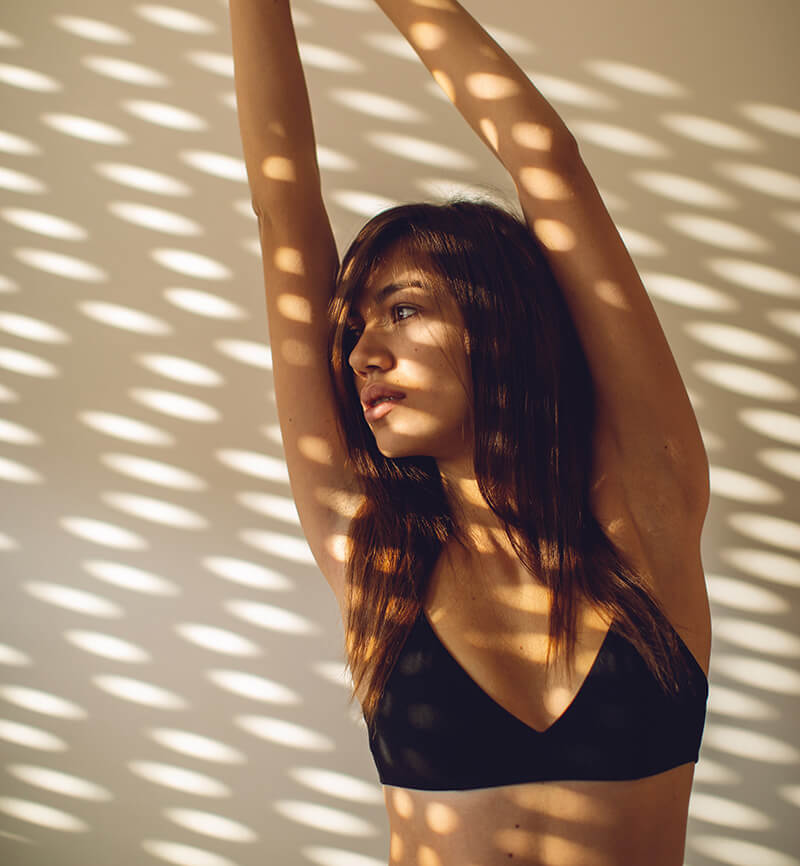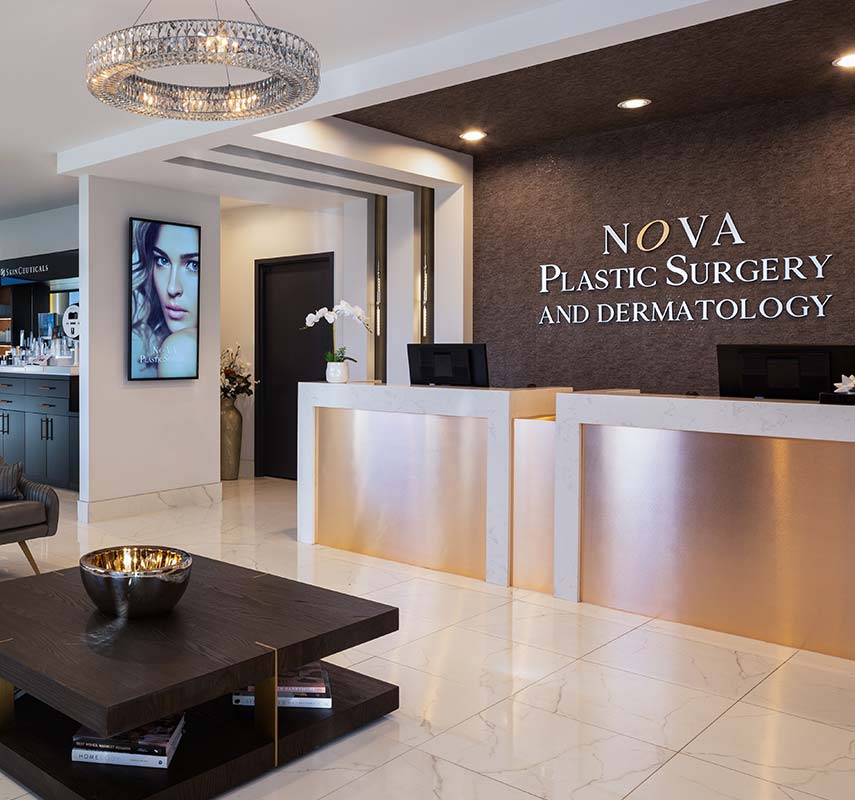 What are the Treatment Options for Brown Spots and Age Spots?
Nova Plastic Surgery offers some very effective treatment options using state-of-the-art equipment and techniques in
our Medspa
.
Daily Skin Regimen and Facials
Working with the Medspa staff to establish a protective daily skin regimen can improve the appearance of your skin and prevent the development of new age spots. The right skin care regimen often combines the use of high quality, effective cleansers and moisturizers at home with periodic facials performed at a medical spa, such as the HydraFacial MD treatment.
Nano Laser Peel
Using the Sciton Laser, Nova Plastic Surgery Medspa staff can perform the Nano Laser Peel procedure to improve your complexion. Nano Laser Peel causes the outer layer of skin to peel off by applying heat energy to the targeted skin. Once the damaged skin peels away, new, pink skin is revealed beneath. Over a short recovery time, the skin lightens and thickens to blend in and create a seamless complexion.
Broadband Light Therapy (BBL)
Broad Band Light, or BBL, is a very effective treatment for brown spots or age spots. Often referred to as photo rejuvenation, BBL applies light energy to the targeted area to stimulate increased collagen production. When collagen production is increased, multiple benefits result including smoothing the skins surface, diminishing fine lines and wrinkles, and evening out and lightening of over pigmented areas of the complexion – face, chest and so forth.
In everything that NOVA Plastic Surgery does, we believe in building confidence, creating trust, and offering peace of mind.
---
Following treatment for brown spots or sun damage, protecting your skin from further damage is essential. Ask the Medspa staff to recommend an effective waterproof sunscreen and keep your skin covered when possible.
For an appointment with our experienced staff at NOVA Plastic Surgery, in Ashburn, Virginia call our office at (703) 574-2588
Contact Us