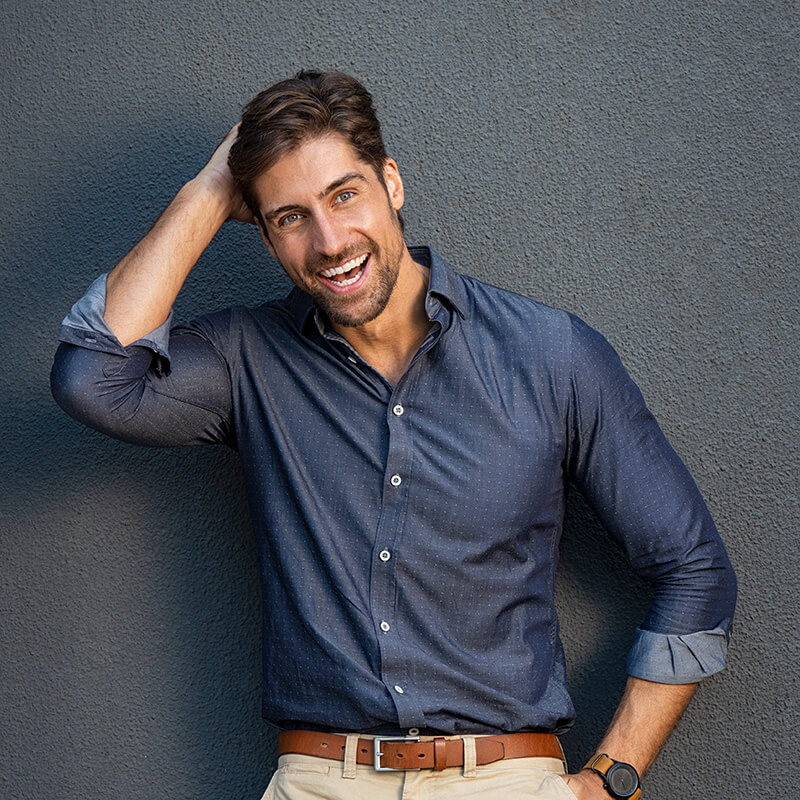 NeoGraft® in Ashburn, VA
Treat Your Hair Loss With NeoGraft®
---
NeoGraft® is a state-of-the-art medical device that uses advanced technology to remove healthy hair follicles and reimplant them in the areas that need them. This innovative treatment is less invasive than other hair transplant systems and leaves no visible scarring.
NOVA Plastic Surgery and Dermatology offers NeoGraft® hair restoration in Ashburn, Virginia, for both men and women.
Schedule a Consultation
What Is Hair Transplantation and How is NeoGraft® Different?
In the past, a hair transplant procedure involved surgically removing strips of the scalp that had hair and relocating them to spots where hair was thinning or absent. This is known as the FUSS technique (follicular unit strip surgery) or the FUT (follicular unit transplantation) technique.
With these methods, the surgeon would remove a strip of skin (up to ten inches) from the back of your head where hair is thickest. Then, the surgical team would divide the strip into as many as 2,000 tiny grafts that include one or more hairs.
With NeoGraft®, there is no need for a scalpel or sutures, and the process is far less invasive. Here, your surgeon uses a handheld device to remove hair follicles from different areas at the back of the head where hair is most abundant. This is known as the FUE method (follicular unit extraction).
In everything that NOVA Plastic Surgery does, we believe in building confidence, creating trust, and offering peace of mind.
---
Who Is an Ideal Candidate for NeoGraft®?
The NeoGraft® hair restoration method is designed to provide excellent results for men and women struggling with thinning hair. While this technique is appropriate for most people, some cases of alopecia are more difficult to treat.
These cases include those who are completely bald, those whose donor hair is of poor quality, and those with a high risk of continued and significant hair loss.
A consultation at NOVA Plastic Surgery and Dermatology can help determine your suitability for this hair restoration treatment.
What Will Be Discussed During My NeoGraft® Consultation?
Our experienced providers will evaluate your scalp and hair during your consultation to assess eligibility for the procedure. You will be asked about your hair loss experience, family medical history, lifestyle choices (use of nicotine and alcohol), and your hair transplant expectations.
We encourage you to do as much research as possible and come to your consultation with a list of questions. Our surgeon will have your answers.
---
How Is Hair Transplantation Done?
During your FUE hair restoration procedure, you will be made comfortable in one of our treatment rooms.
Local anesthesia is administered to minimize discomfort and, using the handheld NeoGraft® device, our skilled technicians will begin extracting the donor hairs from the predetermined area.
Small groups of hair follicles will be extracted each time the device is placed on your head. The hairs and follicles are then prepared for transplant and strategically re-distributed into the scalp to promote a natural growth pattern. For instance, individual follicles are generally used at the edge of the hairline, with groups of follicles being placed in areas where hair growth is more dense, such as the crown of the head.
---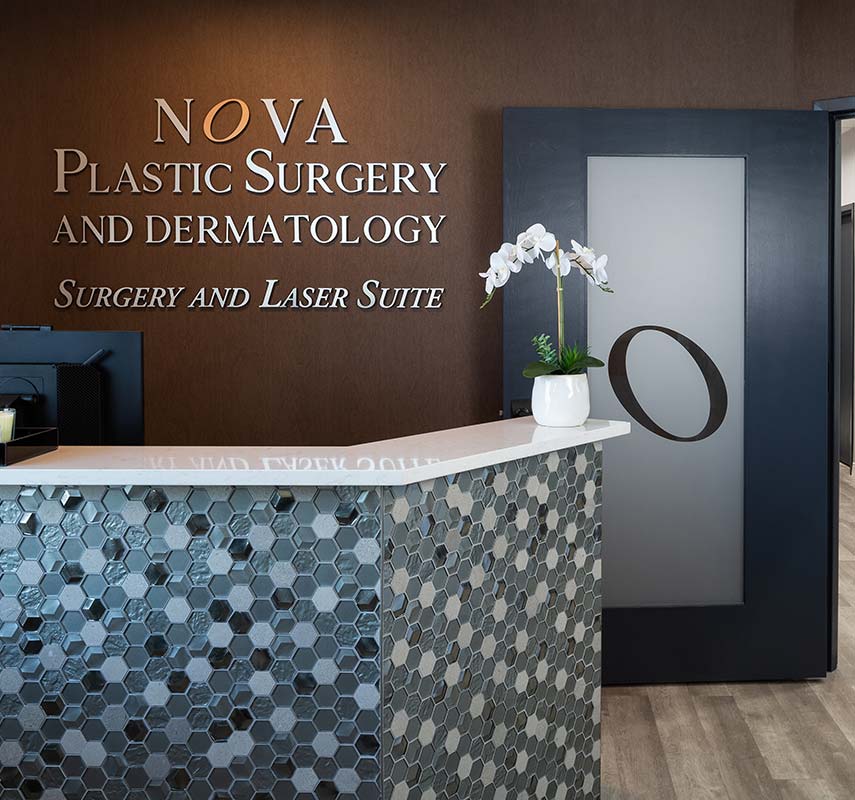 How Much Does FUE Hair Transplant With NeoGraft® Cost in Ashburn?
The cost of your FUE hair transplant will vary depending on the extent of your hair loss. You will be provided with a single, all-inclusive hair transplant cost quote during your consultation.
At NOVA Plastic Surgery and Dermatology, we don't believe in hidden fees or surprise bills. When we provide you with your quote, that is what you will pay.
What Is Recovery Like After FUE Hair Transplant With NeoGraft®?
You should experience very little pain or discomfort following the procedure. There may be some mild drainage from the extraction and transplantation sites for 24 hours after your procedure.
Avoid strenuous activity for two weeks, and don't wash your hair for four days, although you can bathe or shower the rest of your body the day after your procedure.
During the first week, the implanted grafts will be slightly raised, and they may scab over and shed throughout the next few days. Don't be alarmed, as shedding is a natural part of healing.
When Will I See My FUE Hair Transplant Results?
The transplanted hair will likely continue to fall out between weeks two and eight of your recovery. This is normal.
Since hair transplant surgery stimulates the hair follicles to grow, results will appear gradually. You should start to see clear results within six and nine months of the surgery; however, it can sometimes take up to 12 months.
---
How Long Does a Hair Transplant with NeoGraft® Last?
FUE hair transplants are designed to last a lifetime.
---