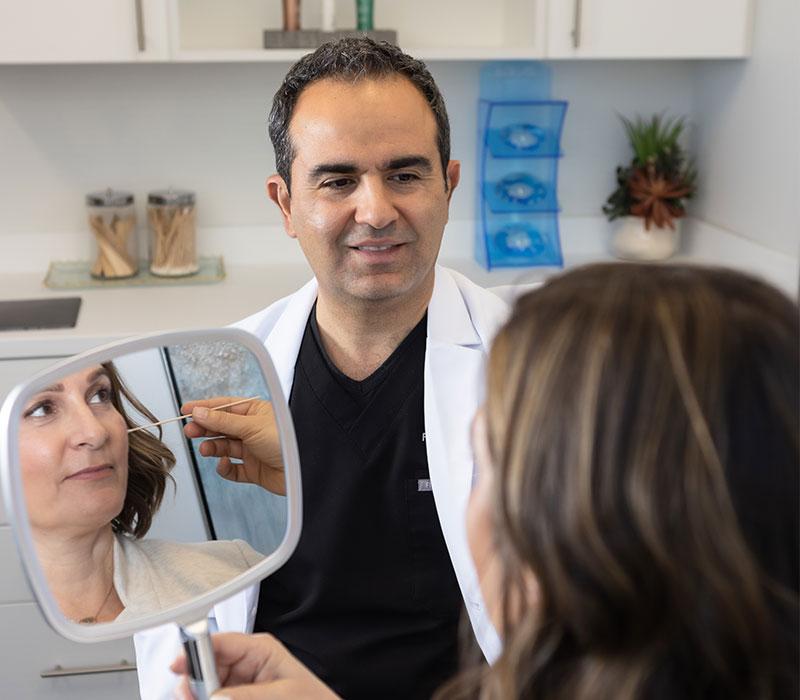 Meet Fadi Nukta, MD, FACS
Founder & Director of NOVA Plastic Surgery & Dermatology
When Dr. Fadi Nukta started NOVA Plastic Surgery and Dermatology in 2011, he wanted an upscale, state-of-the-art practice that offered it all: results-driven plastic surgery, minimally invasive procedures, and medspa treatments that were backed by science and executed in the safest way possible.
His personal and professional goals mimic the words of his practice, "It's still you, only better," and he strives to produce natural, safe results that surpass patient expectations.
Whether you are looking for a specific plastic surgery option or a combination of surgical and non-surgical enhancement, Dr. Nukta and his skilled team at NOVA Plastic Surgery are ready to customize your aesthetic treatment.
Dr. Nukta is a board-certified plastic surgeon specializing in cosmetic surgery of the breast and body, including breast surgery, tummy tuck surgery, and Mommy Makeover surgery.
Learn More About Our Story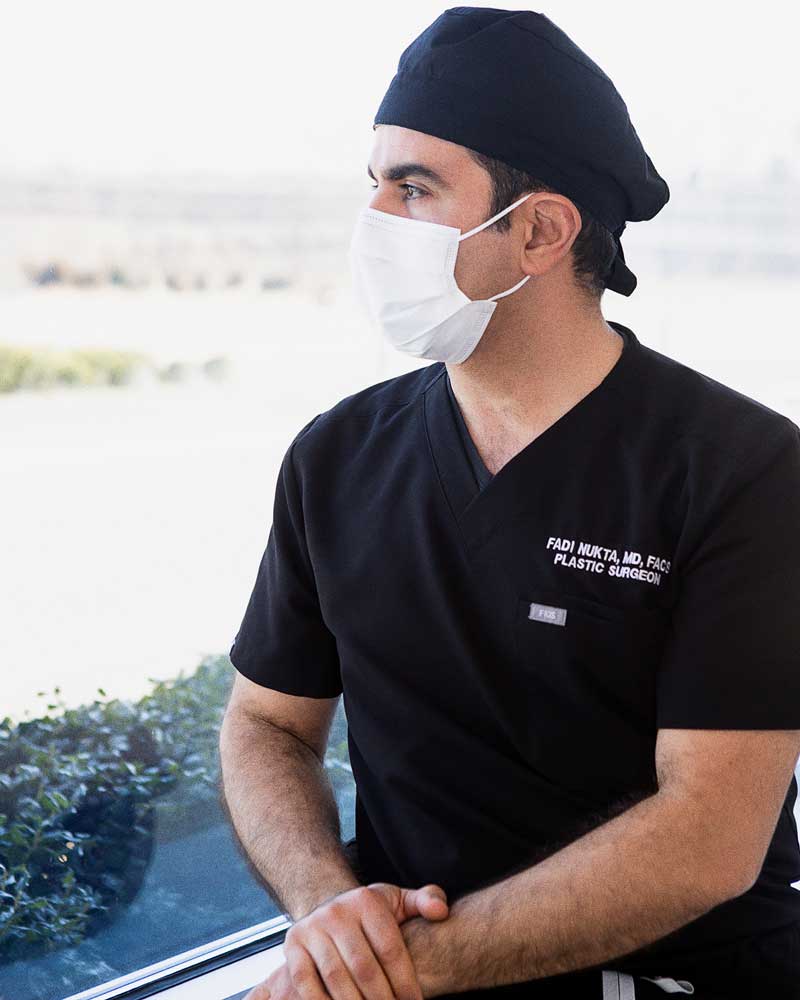 Aesthetic Plastic Surgery Was Always the Goal
Few eight-year-olds realistically know what they want to be when they grow up, and even less have the perseverance and drive to make that dream a reality. Fortunately for Dr. Nukta, this was not the case.
It was at the young age of eight that Dr. Nukta learned firsthand the immense physical and psychological benefits that plastic surgery has to offer.
As a child, Dr. Nukta underwent cosmetic ear pinning surgery, also known as otoplasty. This early introduction to the world of plastic surgery would shape his life's work and inspire him to become the surgeon he is today.
After completing nine years of rigorous surgical training at some of the country's most prestigious hospitals and medical institutions, he moved to Virginia and founded NOVA Plastic Surgery and Dermatology.
Today, when not in the operating room, Dr. Nukta enjoys spending time with his five kids, traveling, staying healthy with pilates, and walking his German Shepherd, Rocky.
---
Mixing Science With Advanced Research
Dr. Nukta has always been inspired by a high level of service, regardless of the industry. It is this concept that Dr. Nukta wanted to instill in his practice.
He wanted NOVA Plastic Surgery to be a place where his patients knew the staff was interested in and dedicated to what they were doing. However, this was just a piece of the puzzle. In addition, Dr. Nukta wanted an atmosphere that blended luxury with a high level of scientific evidence.
That is why every technique, technology, and piece of equipment used at NOVA Plastic Surgery is backed by science and updated to reflect the most advanced research possible.
There is never an end goal with Dr. Nukta. He continues to be committed to furthering his plastic surgery education by studying and learning new techniques. This unwavering drive has helped Dr. Nukta become an expert in up-to-date aesthetic and cosmetic plastic surgery.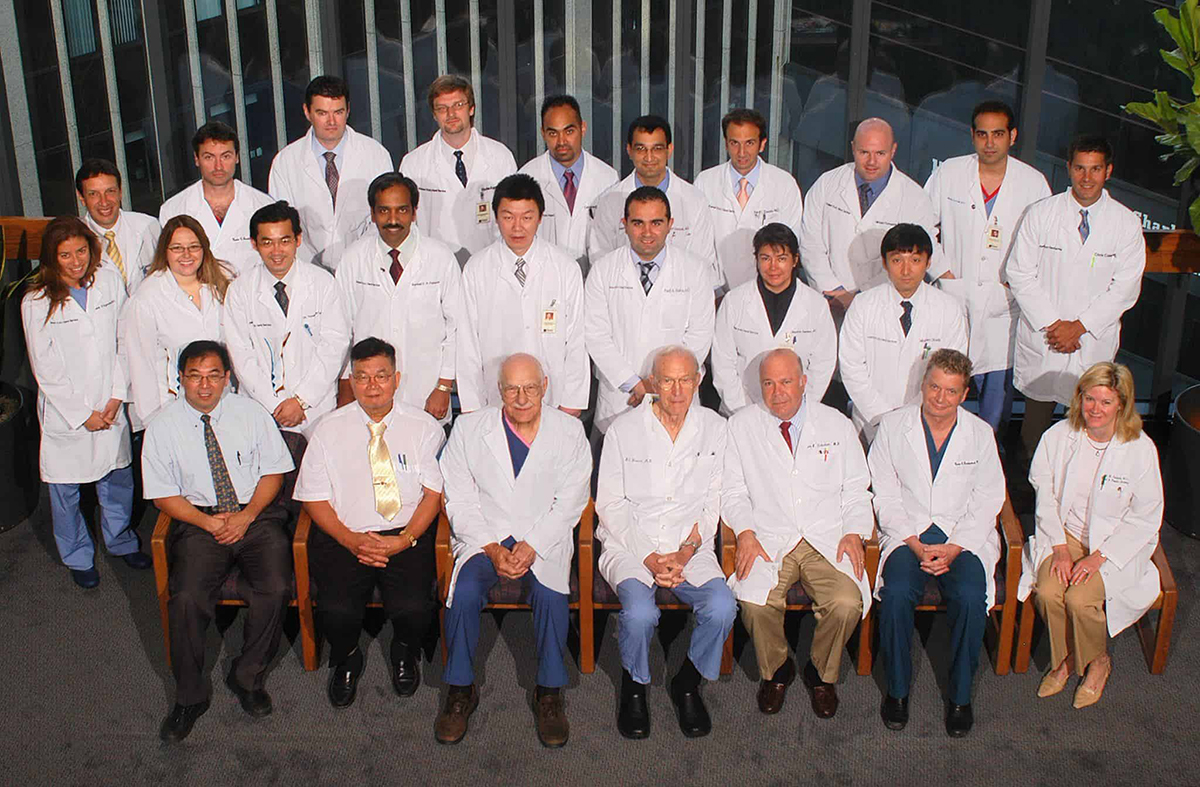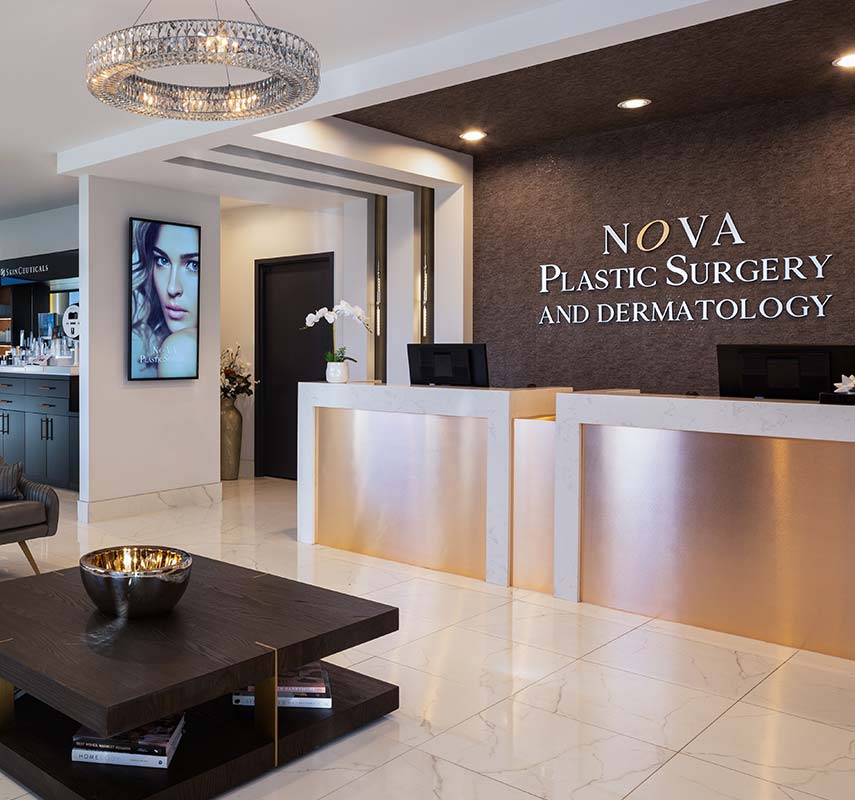 Upfront and Honest, Dr. Nukta Knows Himself and His Patients
Dr. Nukta values the incredible relationships he builds with his patients. It is this trust that brings so many of NOVA Plastic Surgery's patients back.
In fact, every month, only 12 percent of the patients that NOVA sees are new clients. The rest are returning. This statistic demonstrates the trust NOVA's patients have in Dr. Nukta and his team.
A big part of that trust comes from honesty and a genuine desire to help. Dr. Nukta takes the time to get to know all of his patients to truly understand what they are hoping to achieve. As a plastic surgery recipient himself, Dr. Nukta empathizes with his patients and their insecurities. If someone has something they don't like about themselves, whether it is their ears or small breasts, he wants to fix it.
At the same time, Dr. Nukta has no problem telling patients that they are either not candidates for surgery or that he is not the right one to perform what they want. Dr. Nukta believes in delivering safe and natural-looking results above all else, which begins by listening and getting to know his patients.
Extensive Surgical Training Has Prepared Him for Even the Most Complex Cases
Dr. Nukta has been fortunate to have undergone extensive education and surgical training to get him to where he is today.
Yale-New Haven Hospital, General Surgical Residency (5 years)
University of Louisville School of Medicine, Hand Surgery Fellowship (1 year)
UMass Medical School, Plastic Surgery Residency (2 years)
Inova Loudoun Hospital, Former Chief, Division of Plastic Surgery (4 years)
Today, Dr. Nukta is board certified by the American Board of Plastic Surgery, a member of the American Society of Plastic Surgeons (ASPS), and an active member of the American Society of Aesthetic Plastic Surgery (ASAPS).
---
Dr. Nukta's Many Roles at NOVA
In addition to being a double board-certified plastic surgeon and the owner and medical director of NOVA Plastic Surgery and Dermatology. Dr. Nukta also oversees the medspa and supervises NOVA's fully AAAASF accredited surgery center in Ashburn, Virginia.
---
A Director Is Only as Good as His Team
Dr. Nukta believes that NOVA Plastic Surgery has multiple components, and each is integral to the success of the practice he has spent over a decade building.
He has been fortunate to have a team filled with compassionate individuals who share his goals and who are experts in their own fields. Every member of NOVA Plastic Surgery, from Dr. Nukta's fellow surgeons to the surgical and medspa team to the front office staff, brings their own skills to the table. And it has been Dr. Nukta's privilege to help facilitate and nurture them to grow with the practice.
As a team, they have developed NOVA into the high-level, state-of-the-art facility it is today.
---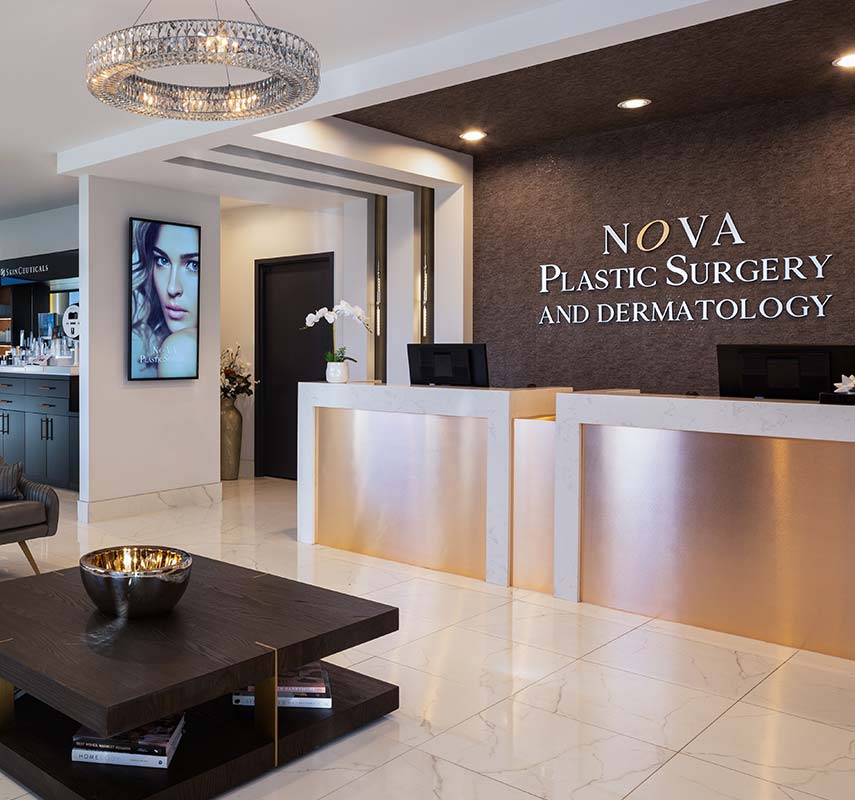 See How Dr. Nukta Can Help You Achieve Your Goals
Dr. Nukta is well-known by many physicians in Northern Virginia and the counties of Fairfax, Loudoun, Clark, and Prince William. He looks forward to helping you achieve your goals.
Contact Dr. Nukta at NOVA Plastic Surgery today by calling us at (703) 215-9152.