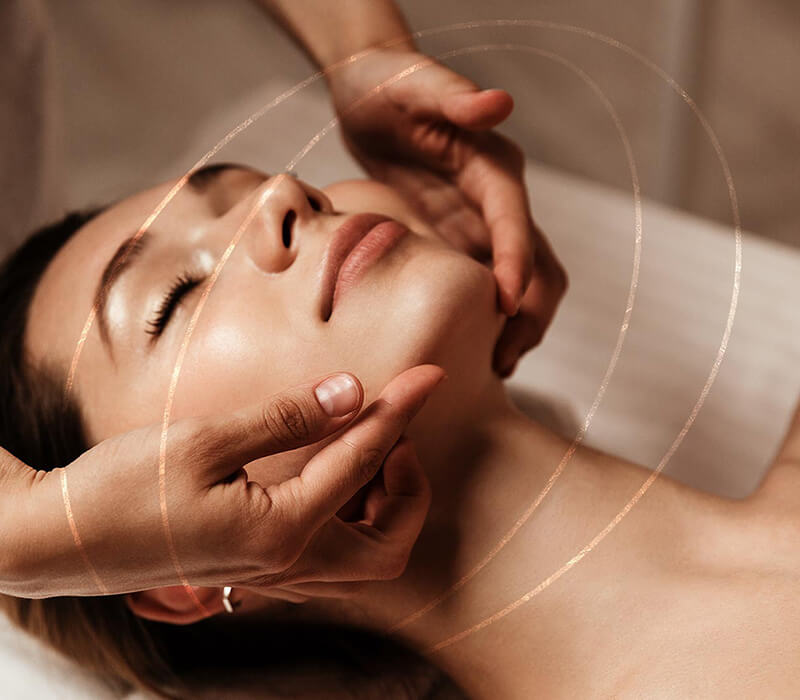 Chemical Peels
in Northern Virginia
---
Chemical peels have been a mainstay for skin resurfacing and rejuvenation for years. If you are looking for a trusted and effective method of resolving surface irregularities, smoothing the skin to reveal a luminous glow, a chemical peel may be just what you need!
Schedule a Consultation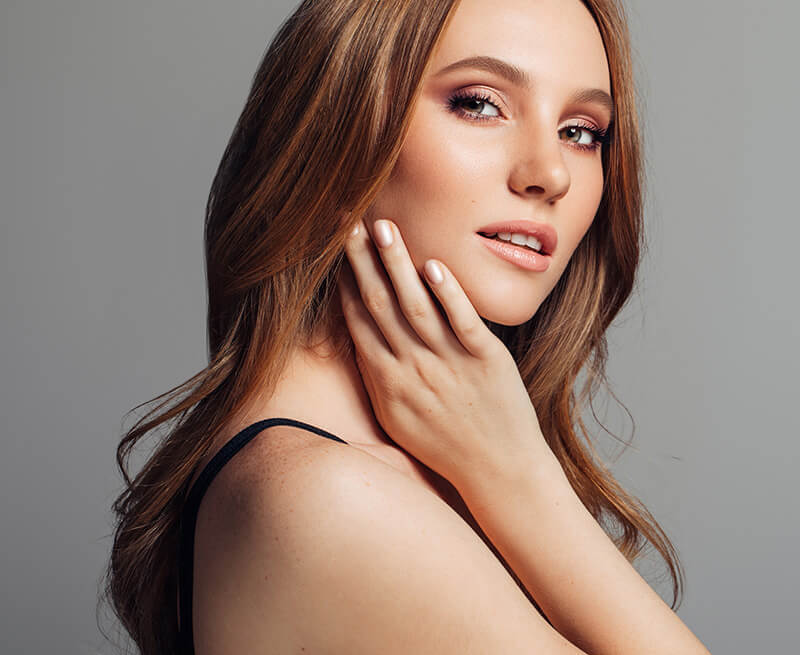 What is a Chemical Peel?
A chemical peel is a resurfacing method to improve the appearance of the skin.
The most commonly treated areas include the skin of the face, neck and hands. A chemical solution is applied to the skin that will result in light to deep exfoliation of the skin causing the outer layers to peel off. The new skin that is revealed is regenerated and smoother than the old outer layers. The chemical solution used will be tailored based on your skin's needs and your aesthetic goals.
What can Chemical Peels Improve?
Sun damaged skin
Scars-traumatic or acne related
Fine lines and wrinkles
Discoloration
Clogged pores
Dull and rough skin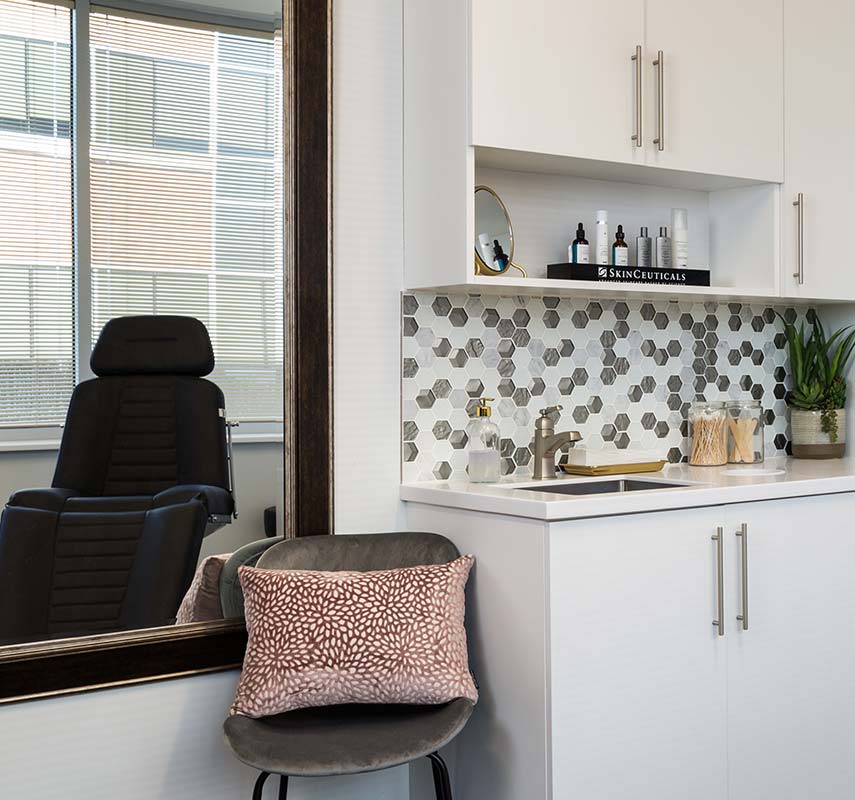 Chemical Peel Offerings
There are different types of chemical peel solutions available. At NOVA Plastic Surgery in Northern Virginia, our esthetician will help you determine which will suit you best.
Superficial Peel
This type of peel uses a solution composed of a mild acid like Alpha-hydroxy acid, lactic acid, beta hydroxy acid or salicylic acid. These solutions will only penetrate and exfoliate the outermost layer of the skin. A superficial chemical peel is best used to refresh the skin and improve very mild discoloration, roughness of the skin, fine lines and sun damage. It can be used to improve all areas of the face and body. This type of peel is sometimes referred to as the "lunchtime peel" as there is no downtime. Following the chemical peel, your skin will have a light pink color followed by light flaking and peeling. This type of peel can be repeated as a series in frequent intervals until you achieve your desired results.
Gel Peel SM
Combines salicylic and mandelic acids to manage problematic skin and promote exfoliation. Perfect for combination, oily, acneic, aging skin types to treat pore congestion, wrinkles, and other signs of aging.
Gel Peel GL
Combines glycolic and lactic acids to exfoliate surface cells and hydrate the skin. Ideal for all skin types and revitalizes the appearance of aging photodamaged skin.
Medium Peel
This type of peel uses solutions with glycolic or TCA (trichloroacetic acid). These solutions will penetrate both the outer (epidermis) and middle layers (dermis) of the skin. These are best used to smooth rough skin, remove actinic keratosis/precancerous growths, improve age spots and discoloration while reducing moderate lines and wrinkles. After a medium depth peel, the skin will appear deep pink for a few days to a week and result in overall peeling of the skin. These results are more noticeable than that of a mild peel and you may want to plan this treatment during a time you can stay at home for a few days as you heal. This peel may be repeated every few months to maintain your glowing skin.
Micropeel Sensitive Skin, Micropeel 20 Solution & Micropeel 30 Solution
AHA treatments formulated with un-neutralized acids at a low pH to exfoliate, refine pores, and accelerate cell renewal to reduce early signs of aging caused by photodamage. This peel is Ideal for dry, combination, and sensitive skin.
Micropeel Plus 20 & Micropeel Plus 30
BHA peel to promote skin's renewal process to aid in reducing acne, rough texture, blotchiness, and uneven skin tone from post inflammatory hyperpigmentation. This peel is ideal for combination, oily, and acneic skin types.
Deep Peel
This type of peel uses the chemical phenol. This solutions penetrate the lower dermal or deep layers of the skin. This peel can dramatically improve the skin's appearance by decreasing moderate wrinkles, age spots and mild scarring. A deep peel usually requires a local anesthetic and mild sedative. They are only used to treat the tissue on the face and typically only done once with results lasting up to ten years. Deep chemical peels result in skin redness, crusting, peeling and discomfort for up to 2 weeks. They often require some type of pain medication to control your discomfort post treatment.
Advanced Corrective Peel
A concentrated blend of AHA's, BHA's, and Phenylethyl Resorcinol to target pigmentation, effectively renew skin's surface texture, and dramatically improve discoloration for an overall brighter more even skin tone. This peel is Ideal for all skin types and treats moderate signs of aging, stubborn discoloration, and uneven tone and texture.
Pigment Balancing Peel
AHA plus Vitamin C peel for the treatment of sun-induced, hormonal or post inflammatory hyperpigmentation, improve appearance of fine lines, wrinkles, and laxity, and reveal smoother brighter skin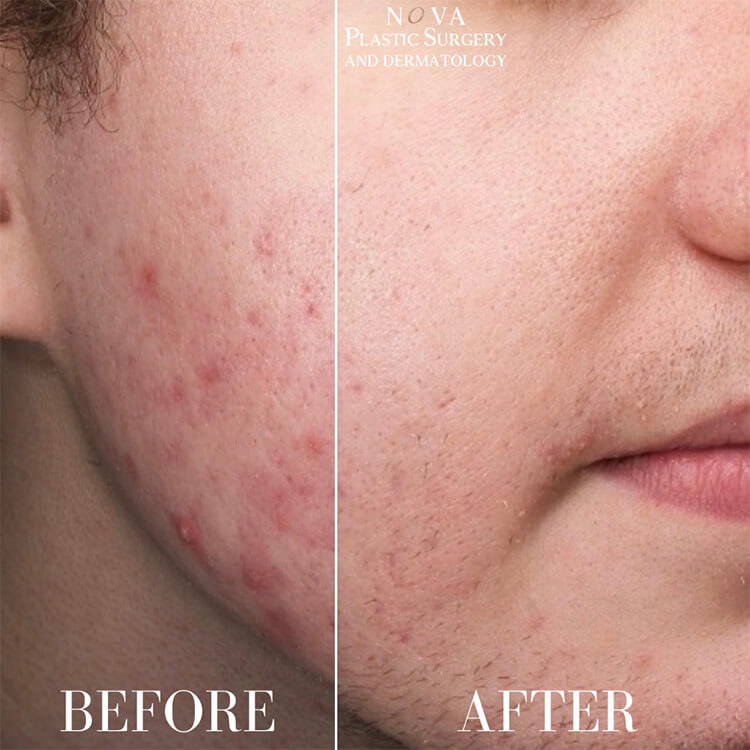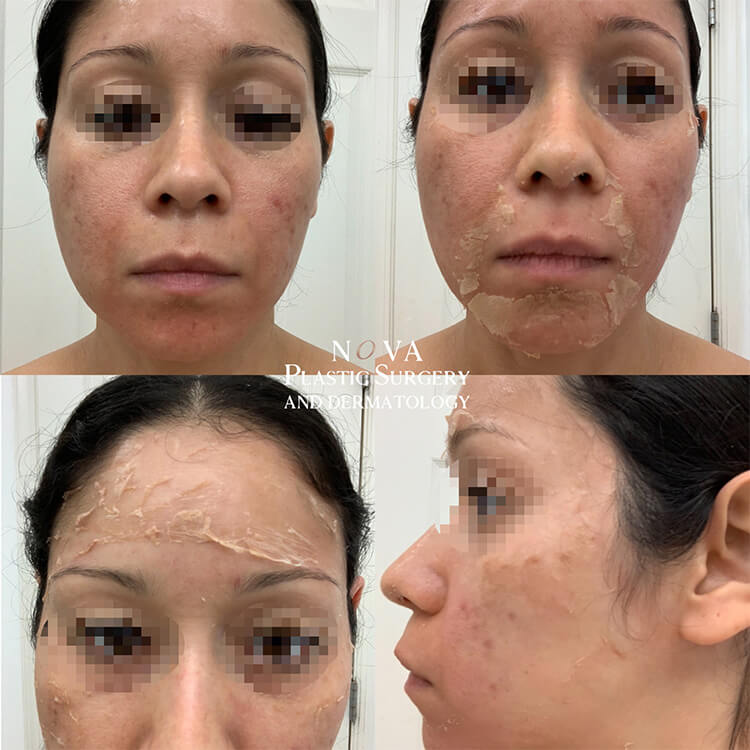 What Occurs During a Chemical Peel?
Your face will be cleansed
A chemical solution tailored to your specific needs will be carefully applied and left on for a few minutes
Depending on the depth of the peel, you may experience mild stinging/burning to significant discomfort that will be controlled with a local anesthetic and mild sedative
The solution will then be neutralized and wiped off
A soothing balm will be applied to the treated area
Your skin will be very vulnerable to the sun's rays after a chemical peel so it is very important to limit sun exposure and wear a protective sunscreen daily.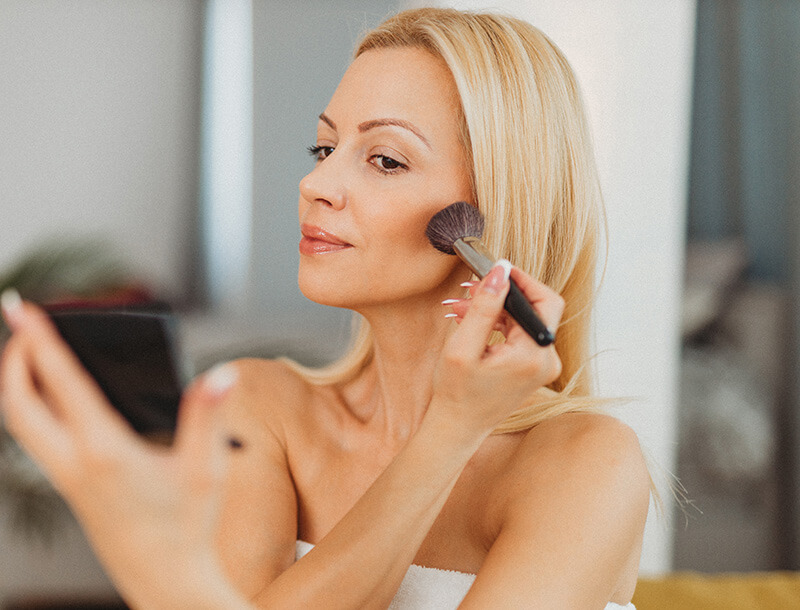 What are the Risks of a Chemical Peel?
Chemical peels are relatively safe treatments when performed by an experienced and trained provider.
As with any cosmetic treatment, there are some inherent, infrequent risks including:
Infection
Scarring
Temporary or permanent hyper (darkening) or hypopigmentation (lightening) of the skin
Reactivation of the herpes virus/cold sores (your provider may prescribe you a pre-treatment with an antiviral to reduce this risk if you have history of outbreaks)
---
You are Not a Good Candidate for a Chemical Peel If:
You are pregnant or nursing
Have history of keloid formation/abnormal scarring
Have used certain acne treatments within the past year
Are using certain hormone medications
Have a dark skin complexion
A chemical peel is one of the least invasive ways to improve the overall appearance of your skin. For more information comparing chemical peels to other resurfacing methods, read our blog "laser peels vs chemical peels/microdermabrasion" written by Michele Gittings PA-C.
---