Posted February 17, 2020 in
Face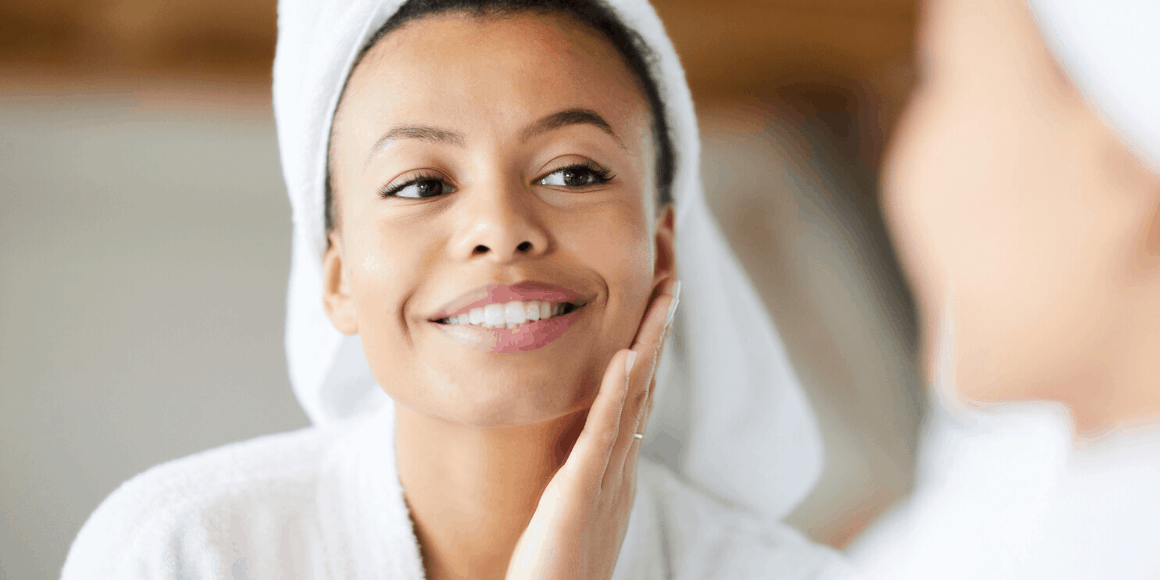 This season, we're focused on helping our clients meet all of their new year goals – including better skin. Here are the top 10 things to incorporate into your skincare routine in 2020 for brighter, clearer, healthier skin.

1. Moisturize, moisturize, moisturize!
While most people know that moisturizing can prevent dry skin, few know that it also prevents oily skin. When your skin is too try, it overproduces oil, leading to either combination skin, which can be hard to accommodate, or oily skin, which can lead to acne and other issues. Moisturizing your face after every shower can help preserve your skin.
2. Start the year off with a clean slate.
A chemical peel is a non-invasive way to remove the damaged outer layer of skin so new, healthy skin can take its place. A chemical peel is a quick way to start the year on the right foot.
3. Protect your skin from the sun.
Using a high-quality sunscreen whenever you'll be outside – and reapplying as often as indicated – can prevent age spots, sun spots, sunburn, scarring, and even skin cancer.
4. Choose high-quality skin-care products.
SkinCeuticals skincare products are designed to prevent breakouts and aging, protect your skin, and correct existing issues. When you purchase SkinCeuticals products from an authorized vendor like Nova Plastic Surgery, you also take advantage of having a skincare routine customized by a provider based on the unique needs of your skin.
5. Get plenty of rest.
We know, we know – easier said than done. But anytime you have the opportunity to get enough sleep at night, take it – you'll be grateful when you wake up without dark circles.
6. Get a skin cancer screening.
Skin cancer often presents in subtle ways – a new mole, a dry patch of skin, or a scab that won't heal. Treat yourself to a skin cancer screening by a board-certified dermatologist at least once a year to detect and treat cancer as early as possible and ensure your skin is just as healthy at a cellular level as it is on the surface.
7. Get a quick recharge with IV therapy
.
If recent travel, exhaustion, partying, or illness has left your skin dry and dull, rehydrate and replenish much-needed vitamins and minerals with a quick IV therapy appointment. It's the minimally-invasive treatment for head-to-toe issues.
8. Stop smoking.
If you're a current smoker, the best gift you can give yourself in 2020 is the gift of becoming smoke-free. Smoking can cause bags under your eyes, premature wrinkles, scarring, dullness, warts, skin cancer, and more. For help, call 800-QUIT-NOW.
9. Prop yourself up at night.
Believe it or not, sleeping on an extra pillow can help that extra fluid around your eyes drain, preventing puffy eyes in the morning.
10. Get a routine facial.
A facial does for the face what spa treatments do for the body, and as an added benefit, choosing an expert allows you to customize your treatments for the needs of your skin. The icing on the cake? Facials require you to step away from your responsibilities and relax for a while.
To get help with your skincare routine in Northern Virginia or schedule your no-obligation consultation appointment, visit us online today!