Posted November 22, 2013 in
News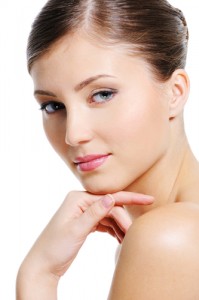 BBL, or BroadBand Light, is a photo facial that uses light waves to stimulate collagen growth and remove age spots, sun spots, fine lines, and other wrinkles. It is one of the most common treatments we give here at NOVA Plastic Surgery, and it is important to us that our patients know that we only use the best, most state-of-the-art technology for the treatment. Its something we do on a regular basis, so having high quality tools at our fingertips helps ensure that our patients are always satisfied with their results.
The Sciton BBL
Our office uses the Sciton BBL system, also known as the Forever Young BBL, which is the finest machine for treating skin with BBL or IPL (intense pulsed light). It can also be used in laser hair removal! The Sciton is consistently known as the top of the line skin treatment system. It includes an adapter system that allows the plastic surgeon to evenly treat hard-to-reach areas. The FDA has approved the Sciton BBL for us in treating: pigmented areas like age spots and freckles, hair removal, and acne vulgaris treatment. It can also be used to stimulate collagen production in the skin, leading to tighter, firmer skin, smoother texture, and a more even and rejuvenated appearance.
The Sciton BBL also has a unique dual-lamp design, so each lamp gives half the energy for each pulse during treatment. This means the lamps last much longer than in any other system- its a small detail, but one that indicates the quality of the system were using.
Each pulse of the light is also cooled to a pre-selected temperature using precise sapphire crystal technology, so you get the most comfortable treatment possible. Skin temperature is always under the control of the professional administering the photo facial with this system. The cooling temperatures can be controlled to within a single degree. The pulses of light are delivered with precise timing, and the pulse itself self-adjusts up to ten times within each pulse, to ensure that the treatment is effective and consistent.
With other systems, you get a single or double pulse that trails into lower energy levels at the end. The Sciton BBLs square wave pulse is much more effective, and has no lowered energy trail- theres no wasted energy with this machine. Each pulse affects your skin in the desired way without wasting time or keeping you in the office longer than necessary because of the use of less than the best tools.
The machine also has interchangeable smart filters, so the surgeon can treat a wide range of skin complaints with a single handpiece. The Sciton BBL is approved for use on almost any area of the body, with the most popular treatment areas being the face, hands, chest, and neck.
Selecting a Professional for a PhotoFacial
The best tools in the world dont mean much in the hands of an untrained person. They can still mishandle it and give you less-than-stellar results. At NOVA Plastic Surgery, you can rest assured that our Board Certified Plastic Surgeon oversees all treatment plans and will ensure that you get the best care possible. Our trained and knowledgeable staff can answer any and all questions you might have about photorejuvenation and the Sciton BBL, including questions about what he machine can do for you, if your skin tone will respond to treatment, and how many treatments you will need to achieve the results you want.
Whether you are seeking out treatment for fine lines and wrinkles, freckles, acne, or redness of the skin, the Sciton BBL and the skilled professionals at NOVA Plastic Surgery can help you reach your goals. And now is an excellent time to treat yourself to a BBL photofacial in Northern Virginia! Youll have just enough time to uncover newer, younger looking skin in time to ring in the new year- a new you for a new year! Not to mention the fact that you need to be out of the tanning bed while youre undergoing treatment, and no one wants to be tanning in November anyway.
Check Out Our Before and After Gallery
Be sure to scroll through the amazing images in our before and after gallery. You can see pictures of real-life patients who have undergone laser resurfacing and other skin treatments. The images will give you an idea of the results you can expect, and can even give you ideas for any additional treatments you might want to treat yourself to!
Attend Our Free Seminar
Our free FACE by NOVA Patient Education Seminar will be December 4th at 12:30. Dr. Nukta, our Board Certified Surgeon, will be discussing exactly what causes our faces to age, and what you can do to combat the signs of aging. You will be surprised to learn about the number of environmental factors that can contribute to you looking more tired or older than you really are. Just follow this link for more information about the free seminar.