Posted September 05, 2014 in
News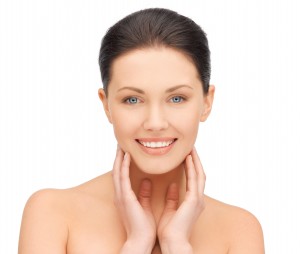 Medspas are different from regular spas in the types of treatments that they offer. At a regular spa you may have a relaxing day of massages, pedicures, and facials but these treatments dont help to reverse the signs of aging. Thats where medspas come in. Medspas generally offer treatments such as Botox, fillers, peels, and lasers to turn back the clock on aging. Multiple medspa treatments may provide you with the best results. At NOVA Plastic Surgery, we offer three packages that combine different treatments and products to give you optimal results.
The first package offered is called the Forever Young Package. This combines two treatments: one area of Botox with facial BBL. Botox is an injectable toxin used to relax the muscles that cause wrinkles. The most popular places to have treated are the forehead, in between the brows, and the crows feet. With this package, you would be able to choose from two of those three places for Botox. The Facial BBL helps to even out skin tone by targeting dark spots, age spots, redness, and any discolorations on the face. Combined, these treatments smooth out the overall look of your skin by relaxing wrinkles and eliminating discolorations.
The second package that we offer is the Youthful Radiance Package. This package combines facial BBL with a MicroLaserPeel. The facial BBL will target pigmentation and discolorations on the face to bring back a youthful glow. The MicroLaserPeel removes the top layer of your skin, which helps with skin texture changes. These treatments work together to give you smoother, radiant, brighter skin.
The last package that we offer at NOVA Plastic Surgery is called the Fresh Look Package. This package is all about the area that people see first when they look at you: your eyes. This package contains one area of Botox and a three month supply of Latisse. As we age, the wrinkles between our brow and our crows feet tend to show more prominently. With an area of Botox, the muscles that cause these wrinkles can be relaxed for several months. The Latisse treatment will help with thinning, aging eyelashes. Latisse works to create fuller, darker, and longer eyelashes in 6 to 8 weeks. Botox treatments on average tend to wear off after about three months, so when you go back for more, you can get another three month supply of Latisse to go with it!
These three packages were designed to fix multiple signs of aging at once. Of course, other individual treatments can be combined in any combination to create results that best suit YOU. A consultation with our skilled Physician Assistant will get you on your way to choosing the best medspa treatments for the results that you want. Please call our office at 703-574-2588 to schedule a free medspa consultation in Ashburn, Virginia!