Posted December 26, 2012 in
News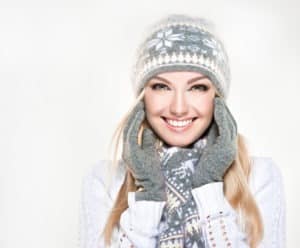 As much as modern Americans would like to think that the weather doesn't dictate our actions, that's probably not the case. After all, don't you spend much more time at the beach or at the park in the summer than you do in the winter? And doesn't the winter make you want to cuddle up inside with some cocoa? Our natural tendency to stay indoors in the winter actually makes it an excellent time for plastic surgery in Northern Virginia.
You're Covered Up
Winter is such a great time to schedule a procedure because it comes built-in with a few conveniences. For example, we tend to wear more layers and bundle up when its cold outside- layers that easily cover up new scars or bandages.
You're Already Inside
The downtime after a plastic surgery procedure can be a downer in other ways- who wants to stay cooped up for two weeks or more? During the winter, that's less of a pain because most of us are spending more time inside already due to the lack of sunlight and the temperatures.
Take a Staycation!
Right around the holidays is the perfect time to schedule a staycation. Many people take off time during this time of year anyway, without any plans on going anywhere. Take advantage of the time of year to schedule a post-holiday recovery staycation for your next procedure.
The Sun Is Less Bright
In this hemisphere, winter means less sunlight. If you're having a laser facial treatment, chemical peel, face lift, or any other procedure that involves staying out of the sun during your downtime, this can be very helpful. You are less restricted on when you can and cannot go outside because its dark so often during the winter months. Less sun also means less heat, so you wont be sweating through your bandages and you'll be more comfortable during your healing process.
You're Giving a Gift to Yourself (or Others)
This is the time of year when people are the most generous with themselves and with others. If you've spent this holiday season catering to your friends and family, take advantage of the season and give yourself the gift of a procedure you've been wanting to have for awhile. You can also give that gift to a loved one, or schedule a procedure together (like sister-sister Botox treatments, or something similar).
Use A Board Certified Plastic Surgeon
If you're thinking about getting plastic surgery in Northern Virginia, Dr. Fadi Nukta is here to guide you on your journey to a better-looking you. He is a Board Certified Plastic Surgeon, which means your safety is always his first concern.
Please call our office with any questions or to schedule a consultation for plastic surgery in Ashburn or Northern Virginia. Our office number is (703) 574-2588.