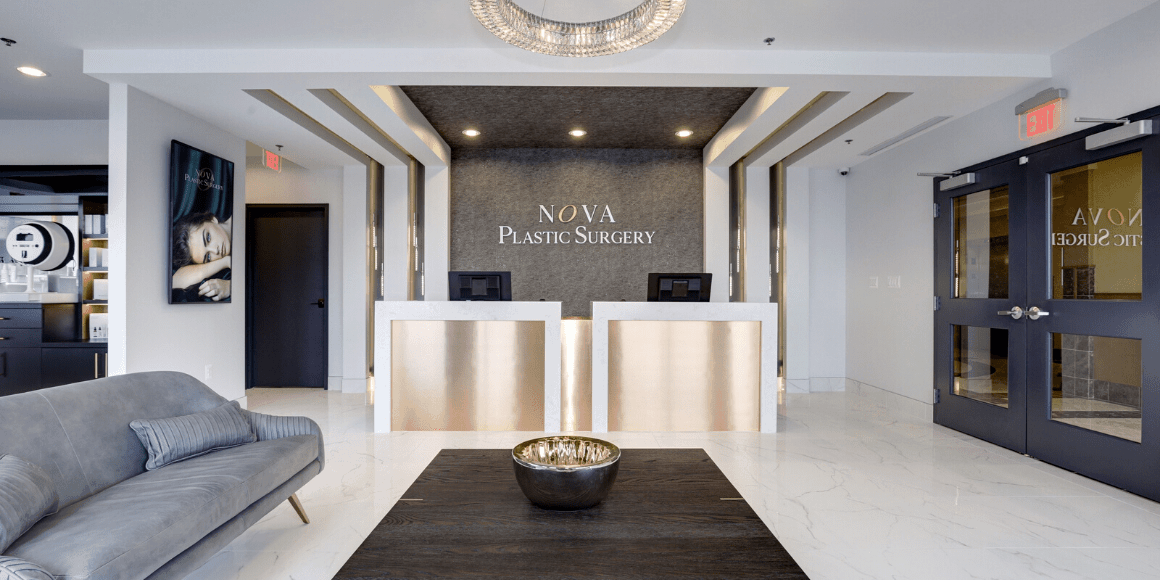 So you've scheduled an appointment at Nova Plastic Surgery and MedSpas in Washington D.C. We know you have an experience to look forward to, not to mention beautiful results.
Knowing what to expect can help you make the most of your MedSpa treatments, so we've outlined what your visit may entail below.

1. A Little Prep Work
Before you arrive, you'll receive a checklist of small things to do, or not do, before your appointment. This list varies depending on the type of treatment you'll receive.
Please don't take this list lightly, as it can help you get the best results in the least amount of time possible. Your list may include things like:
Avoiding sun exposure for four or more weeks before treatment
Letting us know if you have a history of cold sores or something similar. Some procedures can aggravate viral infections that generally lay dormant. Our doctor at Nova MedSpas in Washington, D.C., can prescribe an antiviral to reduce the risk of an outbreak and potential viral spread.
Telling us what medications and herbal supplements you're takings. Some medicines, like Accutane, can cause serious complications.
Stopping smoking. Doing so will enhance blood flow for better results and reduced healing time.
Staying hydrated and well-nourished. MedSpa treatments do not require general anesthesia, so yes, you should generally eat before an appointment to avoid feeling queasy or faint.
Informing us of any metal implants
These are just examples, so please review the list given to you by your MedSpa.
2. A Relaxing Aesthetic
You can expect to be greeted by a pleasing, spa-like aesthetic that promotes both tranquility and healing. The aesthetic is vital to any spa experience.
To further that relaxing experience, we recommend that you wear comfortable clothes that give ample access to the treatment area.
3. A Convenient Check-in Process
Please bring your photo ID to verify who you are and come prepared to fill out some paperwork. Much of this is required by law, or it is otherwise in place to ensure your safety, so arrive a little early for your first appointment.
4. Friendly Professionals Who Know Their Craft
Whether you're speaking with our Board-Certified Plastic Surgeon, a nurse, a MedSpa technician, or someone at the front desk, you can expect the same level of friendliness and helpfulness. We want your experience to be as delightful as possible.
Our doctors are board-certified, and our team of skilled professionals have the experience to help you get amazing results.
5. A 30+ Minute Treatment
Most treatments last around 30 minutes, so in most cases, if you're receiving treatment on your lunch break, you'll want to allot at least an hour with some flexibility for commute time consideration to and from MedSpas in Washington D.C.
6. Aftercare Instructions
Once your treatment is complete, you should receive aftercare instructions. Once again, these instructions help you avoid complications and get the best results, so please read them and follow closely.
These instructions will vary but may include things like:
Maintaining a gentle skin cleansing routine in the treated area as it heals
Avoid swimming pools or hot tubs for a period of time
Protecting the treated area from the sun
Taking it easy for a few days
Avoiding smoking, alcohol, and certain medications
7. Scheduling Your Next Visit
Many MedSpa treatments require several visits, so you'll want to check your calendar and get your next visit on the books.
If anything changes or you accidentally fail to meet one of the prep requirements like taking a restricted medication, you should call us immediately to find out if you need to re-schedule your appointment. Cancellation fees may apply for last-minute changes.
8. Explore Complementing Treatments
While at your MedSpa appointment, you may want to ask about other treatments that can help you further refine your look, experience, and the confidence you feel when you invest in self-care.
Some other treatments you might consider, include:
Of these, The American Society of Plastic Surgeons says that Botox, chemical peel, laser hair removal, and dermal fillers are the most common. Together they amount to over 12 million procedures.
Minimally-invasive and plastics procedures are on the rise in the U.S. Nearly 18 million people received either or both in 2018, the most recent year for which data has been tabulated. Ask us to help you customize a MedSpa package.
MedSpas Washington, D.C.
We look forward to seeing you at your next MedSpa appointment. To schedule a MedSpa appointment, consultation, or just to ask any questions, contact us.