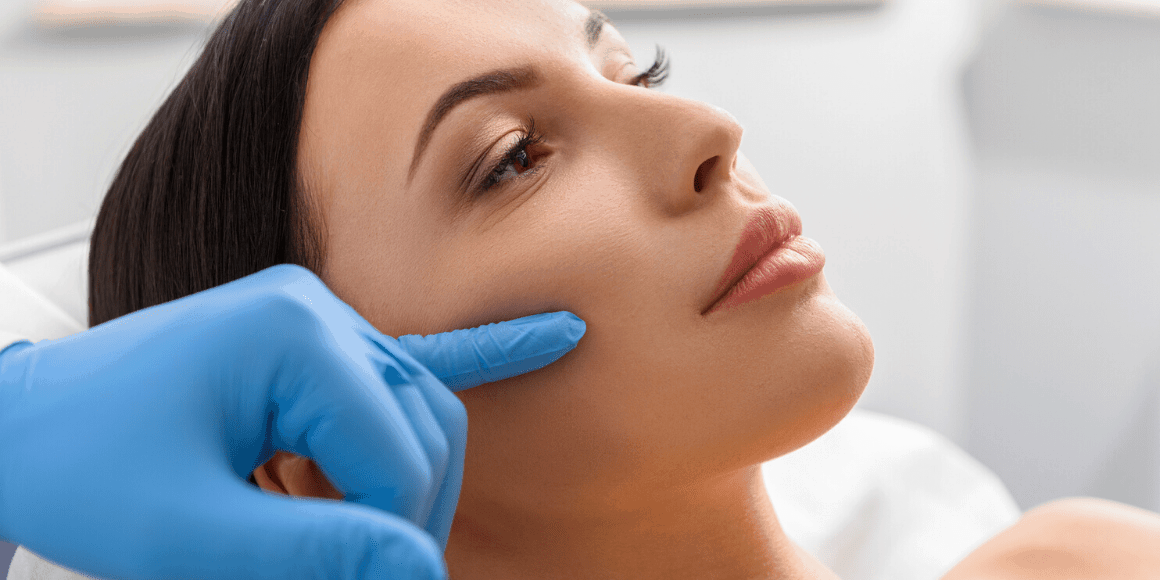 You're considering Cosmetic Surgery in Northern Virginia, but as someone newly thinking about plastics procedures, you're concerned that you don't know what you don't know. It's normal to be skeptical and hesitant regarding a major life decision like enhancing your appearance. What you decide may alter your confidence, self-esteem, and overall happiness for some time.

When you don't know something, it's vital to ask the right questions. These five questions will help you get the answers you seek.
1. Is the Doctor a Board Certified Plastic Surgeon?
In the U.S., plastic surgeons must be certified with the American Board of Plastic Surgery. To obtain this certification, they must undergo extensive training in addition to performing many procedures. They're required to complete ongoing education and stay current on the latest techniques to ensure safety and the best outcomes for their patients. Board-certified surgeons practice the latest minimally-invasive cosmetic techniques to achieve the best results for patients.
If your doctor isn't a board-certified plastic surgeon, what does that mean for you? Best case scenario, this doctor may not complete many plastic surgeries. They may not be aware of the latest techniques. This would make them less skilled at the complexities and subtleties required to get phenomenal, or even satisfactory, results for patients. In the worst case, they may be practicing outside their license, which puts you at significant risk.
2. What Are the Risks of this Procedure?
Any surgical or minimally-invasive procedure carries risks. Are these risks very dangerous or life-threatening? Generally, no, but you do need to know about them. These risks can be mitigated by ensuring the team performing the procedure are qualified to do it.
When you speak with your plastic surgeon during your consult, they discuss risks with you and the steps taken to reduce risks so that you can feel comfortable about your procedure. If your plastic surgeon doesn't discuss risks or completely downplays them, that would be a red flag.
3. How Long Is Recovery? / What Will It Be Like?
It's vital that you understand what to expect during recovery. Some procedures do have longer recovery times. However, plastic surgery has advanced by light-years over the past 20 years. Techniques have been improved, recovery time has been reduced, and doctors are more equipped to safely manage pain and infections as well as reduce the risks of post-op complications.
An experienced, board-certified cosmetic plastic surgeon can help you understand how to manage recovery and what to expect. Typically, if you're planning a cosmetic procedure, you will need to take some time off work. You may need to limit your activities for a week or more. You would then follow-up your surgeon for post-op visits, and when you're ready, your doctor will clear you for normal exercise and other activity.
4. How Long Will My Results Last?
Cosmetic Surgery in Northern Virginia can be an excellent investment in your career, life, confidence, and general happiness, but most procedures don't last forever. Some procedures are mostly temporary, such as specific MedSpa treatments like chemical peels, Botox, or lip fillers. Other treatments may last around 10 years like certain deep laser treatments. Some treatments are permanent, like hair removal or scar revision.
Yet other procedures depend more on how well you maintain them through diet, exercise, and lifestyle. Tummy Tuck and Liposuction would fall into that category. Before you get a Cosmetic Surgery in Northern Virginia, your board-certified plastic surgeon will help you understand:
How long the treatment or procedure may last
Whether you need multiple treatments to get the desired results, and how many
If you might benefit from a series of procedures to obtain the look that you envision
What you can do to extend the "life" of your procedure
In addition to lifestyle factors, often specific non-invasive or minimally-invasive procedures can enhance and extend the life of procedures.
5. What Will the Long-Term Costs of the Procedure Be?
Many people gravitate toward what appears to be the most cost-effective solution, but often the least expensive in the short-term will cost more to maintain in the long-haul. When getting Cosmetic Surgery in Northern Virginia, ask about your options. A "more expensive" yet more permanent solution may save you money.
Money should also be a factor when considering which plastic surgeon you'll have perform your procedure. Cosmetic surgery is definitely a "you get what you pay for" service. A lower-cost surgeon many have less experience. They may have a history of needing more revisions or having less than satisfied clients. Don't trust your body to someone who may not have the experience to give you the results you actually want. It's better to seek out experience first; then consider the costs.
Getting Cosmetic Surgery in Northern Virginia
Are you getting a voluntary procedure in Northern Virginia? Be sure to ask the above questions. You'll both better understand what you're paying for and you'll better manage your expectations. Plastic surgery can transform how you feel about your body and life. To learn more about getting a cosmetic procedure, contact us for a consultation.