Posted January 27, 2020 in
News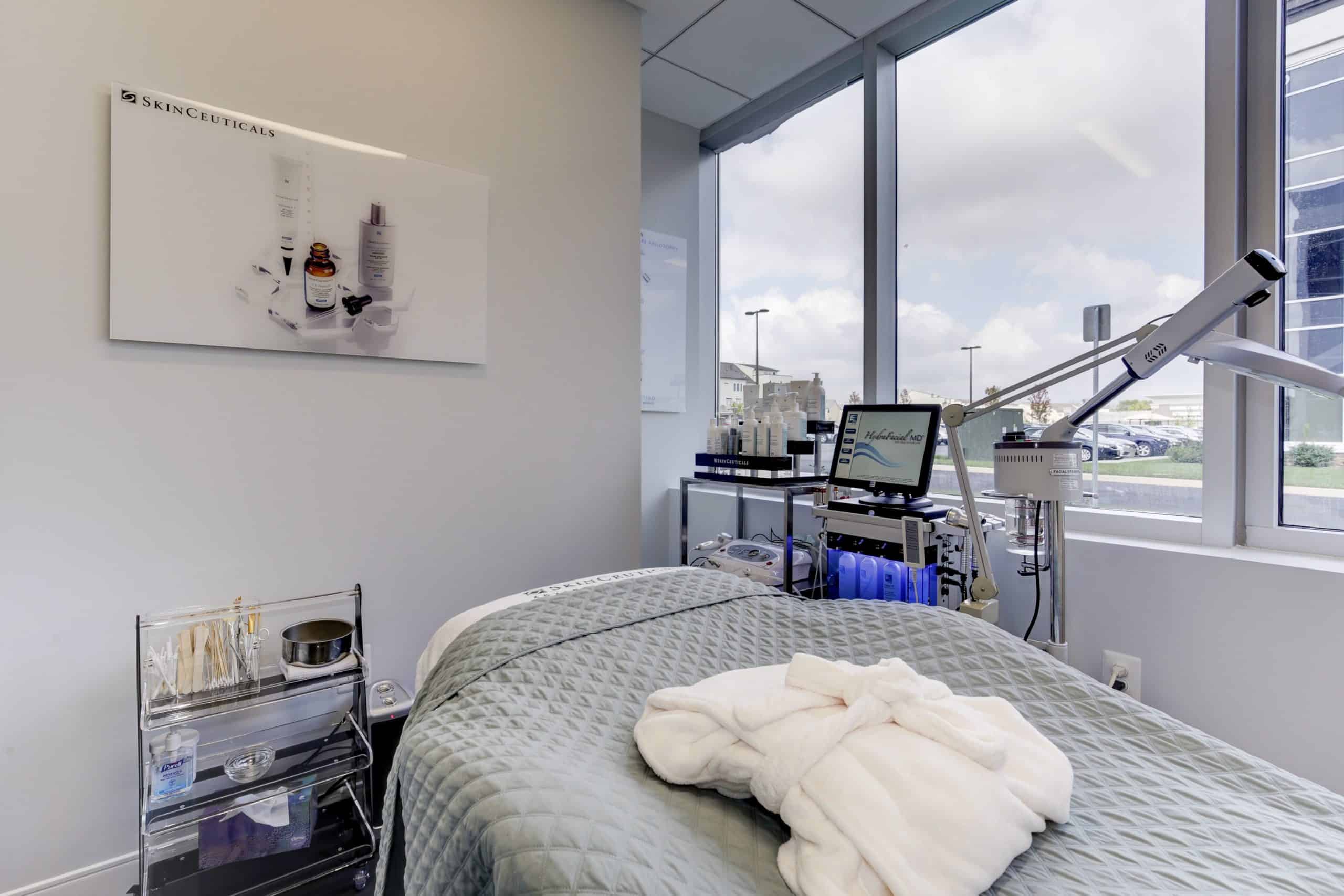 Whether you're new to the Ashburn area, new to self care in the form of cosmetic dermatology or surgery, or looking for a new day spa, NOVA Plastic Surgery is a safe bet. With highly regarded medical staff, all the state-of-the-art services you need, great patient reviews, a beautiful facility, and more, NOVA Plastic Surgery is one of the most well-known practices in Northern Virigina. Here's why.
A renowned founder and surgeon
Dr. Fadi Nukta, founder, surgeon, and medical director of NOVA Plastic Surgery, is a well-respected hand and trauma surgeon focused on restorative cosmetic surgery after traumatic injuries. Dr. Nukta brings extensive training from of the nation's most prestigious practices and maintains his expertise by attending conferences and staying abreast of the latest research and technology in the industry. Patients have come to trust Dr. Nukta in both his role as surgeon and medical director to a qualified team at NOVA Plastic Surgery.
The most innovative services
The opportunity to receive all treatment under a single roof – and with familiar and trusted professionals – drives many patients to return to NOVA Plastic Surgery over and over again. It's not uncommon for patients to schedule multiple services during their visit. Some of the most innovative and popular treatments include:
VISIA® Skin Analysis to evaluate the current condition of your skin and develop a customized treatment plan;
IV therapy for renewed energy, hydration, and wellness (and even hangover recovery); and
Botox and other minimally-invasive treatments to slow the aging process and preserve a youthful appearance.
NOVA Plastic Surgery offers dozens of MedSpa, Dermatology, and Plastic Surgery treatments to meet every patient's every need, including a wide variety of services for men.
Great patient reviews
Word of mouth advertising is more important to today's consumer than ever before, which is why so many patients cite great reviews as the primary reason they chose this practice.
A few of the things past patients have said about their experience with the qualified team at NOVA include:
"I loved…the entire experience from the moment I walked in to when I left."
"I am always tremendous satisfied with my experiences at NOVA Plastic Surgery."
"NOVA is always so clean, friendly, and welcoming."
"Very attentive and qualified service providers."
"I wouldn't go anywhere else."
NOVA Plastic Surgery is well-respected by patients, who have given it 4.5 stars on Yelp, 5 stars on SolutionReach, and 4.8 stars on Vitals.com.
Beautiful facility
For many patients, a luxurious, relaxing setting is critical to their satisfaction. At NOVA Plastic Surgery, each patient's experience begins the moment they walk in the door, where they're welcomed by high ceilings, an abundance of natural light, modern decor, and comfortable furniture designed to help you feel at home. Treatment rooms are no different, offering luxurious linens, state-of-the-art finishes, and cool, calming colors. The whole facility is immaculately clean, giving patients confidence in the staff and the care they'll receive.
SkinCeuticals Flagship store
The on-site SkinCeuticals Flagship store makes NOVA Plastic Surgery a one-stop shop. Patients receive safe, innovative treatment to reset their skin and repair decades-old damage and then leave with a physician-created regimen of safe and effective skin care products to maintain those results for as long as possible.
Great results
NOVA Plastic Surgery provides the outcomes patients are seeking, time and time again. You can review results for yourself in this gallery.
To learn more about the services available at NOVA Plastic Surgery Northern Virginia or schedule your consultation appointment with one of the most highly-regarded practices in Ashburn, give us a call at 703-574-2588 or request an appointment here.