2 Minute Read:
With so many new options to treat skin flaws, finding the one best suited for you can be challenging.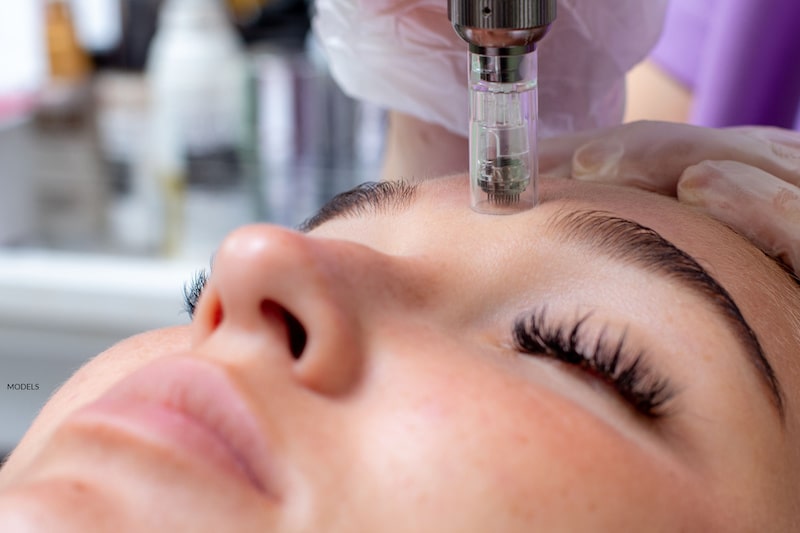 Whether you've tried other skin treatments or it's your first time considering a non-surgical cosmetic procedure, explore the benefits Lutronic Genius® RF has to offer.
What Benefits Can Lutronic Genius® RF Provide?
Lutronic Genius® RF is an advanced microneedling device that delivers significant results with little-to-no downtime by combining the benefits of microneedling and radiofrequency (RF) energy. This combination causes rapid collagen production, leading to healthier, more vibrant skin.
Lutronic Genius® RF is designed to treat skin concerns in the following ways:
Tightens skin
Improve skin texture
Minimizes fine lines and wrinkles
Reduces the appearance of acne scars
Promotes better overall skin quality
Another advantage of Lutronic Genius® RF is its versatility. This device can treat the following areas in individuals with all skin types and tones.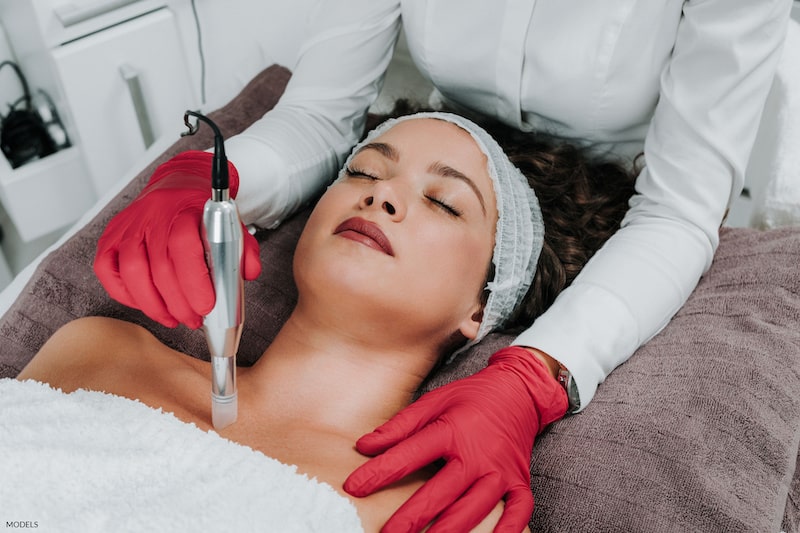 Face and neck
Décolletage
Belly and waist
Upper arms
Thighs and buttocks
Knees
Lutronic Genius® RF – The Procedure
Conventional microneedling is a non-surgical procedure that triggers rapid collagen production and improves skin quality. Tiny needles penetrate the skin, causing a collagen-building healing process to respond to these micro-injuries.
Lutronic Genius® RF combines microneedling with RF technology to stimulate collagen and elastin, delivering an even more dramatic outcome without any considerable recovery period.
You can expect some redness and swelling that lasts, on average, about three days or, with extensive treatment, up to a week. Makeup should not be applied for the first two days.
Combining MOXI® Laser Treatment With Lutronic Genius® RF
MOXI® laser treatment helps patients of all ages maintain healthier skin that lasts. Known as prejuvenation, MOXI® is safe for all skin types and can be used to both treat and prevent many common skin issues.
This non-surgical treatment is designed to resurface the skin and can improve a number of skin issues, including:
Texture
Tone
Wrinkles
Dark spots
Sun damage
Problems with pigmentation
Combining MOXI® laser's gentle treatment with Lutronic Genius® RF can maximize your treatment for stunning results with no additional downtime.
Think of it like this:
Microneedling – good
Lutronic Genius® RF – great
Lutronic Genius® RF combined with MOXI® laser treatment – excellent
Like Lutronic Genius® RF, the MOXI® Laser is safe and effective for all skin types and tones, making it the perfect treatment pair.
Learn More About Lutronic Genius® RF in Ashburn, VA
NOVA Plastic Surgery and Dermatology is led by Dr. Fadi Nukta, a double board-certified plastic surgeon. His non-surgical medspa employs a top team of doctors, physician assistants, and a master aesthetician.
NOVA Plastic Surgery and Dermatology is located near the Maryland border in Ashburn, Virginia, and serves patients from Leesburg, VA, to Washington, DC, and across the country.
This reputable Ashburn medspa offers conventional microneedling, Lutronic Genius® RF, and MOXI® laser treatment. Call (703) 215-9152 for more information or to schedule a consultation.