Posted July 14, 2014 in
News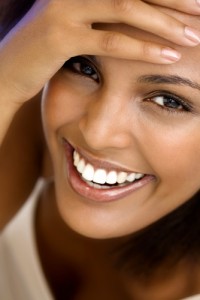 The summer is beginning to really heat up, and if you're going to be out at the pool or the beach, make sure you protect your skin! The leading cause of visible signs of aging, including wrinkles, sunspots, fine lines, and sagging is sun exposure. The first and most important step in protecting yourself from sun damage is using sunscreen. For complete protection from damaging UV rays, you may want to combine your sunscreen with an antioxidant serum.
Sunscreen can only partially protect us from the damage caused by UV rays. When the rays are absorbed into our skin, they generate free radicals, which cause aging and skin damage. Exposure to environmental factors including smoke and air pollution can also cause premature aging. Studies have shown that antioxidants neutralize these chemical reactions that are created when skin is exposed to environmental elements.
By layering an antioxidant underneath your sunscreen every morning, you are helping to neutralize the free radicals that sunscreen does not affect. When used together, a topical antioxidant serum and broad-spectrum zinc sunscreen provide advanced protection against aging and skin damage due to UV rays, infrared radiation, and pollution. Antioxidants can protect from environmental elements as well as promote natural repair for environmental protection and some correction.
At NOVA Plastic Surgery in Ashburn, Virginia, we carry SkinCeuticals C E Ferulic antioxidant serum. This serum contains a combination of vitamin E, vitamin C, and ferulic acid. These ingredients work together to neutralize free radicals, provide photoprotection, stimulate collagen synthesis, calm skin, and reduce redness. This serum is great for everyday use for normal, dry, and sensitive skin types. A few drops are applied in the morning to the face, neck, and chest after cleansing.
By combining a powerful antioxidant serum and sunscreen, you are providing your skin with the best protection from harmful UV rays. As the summer heats up, make sure you are keeping your skin young and refreshed! To purchase SkinCeuticals C E Ferulic antioxidant serum or a broad-spectrum zinc sunscreen, visit our office in Ashburn, Virginia.