Posted July 07, 2014 in
News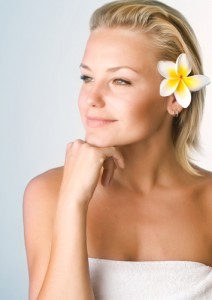 As with any procedure that you spend money on, you want to make sure that youre achieving long-lasting results. Laser peels can give great results, reducing the visibility of wrinkles and discolorations on your face, but you will still continue to age afterwards without a good skincare regimen. In order to achieve the greatest long-term results from your laser peel procedure, you need to continue to protect and care for your skin. Products such as sunscreen, moisturizers, and pigment correctors can keep your skin looking young and clear for years to come.
The most important product that you can purchase and use is sunscreen. Sunscreen will help protect your skin from any future damage. The UV rays from the sun cause breakdown of collagen and elastin, the proteins that give our skin firmness and elasticity, causing it to wrinkle and sag. It can also cause pigmentation problems such as sun spots and age spots and can overall make the skin look more leathery. After having a MicroLaser Peel, your skin will look more youthful and radiant, which is why its important to protect your new look from the harmful UV rays.
The next most important product to use after a MicroLaser Peel is moisturizer. The mechanism of the laser peel is to remove the top layer of your skin, allowing new, more rejuvenated skin to take its place. In this process, the area that is treated will be dry, red, and flaky for the first couple of days after the peel. It is so important to use a good moisturizer during this time to help soothe and nourish your skin, allowing the new healthy skin to regenerate. Right after the procedure, a thick moisturizer should be used to provide the most moisture. After the skin begins to heal, the patient can switch to a less heavy moisturizer. Over time, the continued use of moisturizer will keep the treated skin healthy and vibrant.
There are many other products that can be used to assist in the long term results of your MicroLaser Peel. As always, a good cleanser should be used to remove dirt, makeup and pollutants from your skin. To further protect from damage of the sun, an antioxidant can be used to help reduce free radical reactions from the UV rays. A combination of antioxidant serum and sunscreen will provide your skin with the absolute best protection from the harmful rays of the sun. Lastly, other antiaging products will help reduce wrinkles and pigment correctors can further reduce any unwanted sun and age spots. By using a good combination of products that are right for you, you can extend the life of your MicroLaser Peel.
To schedule your consultation, call us at 703-574-2588.