Posted May 18, 2012 in
News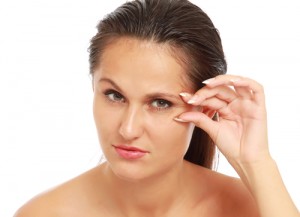 The most common non-surgical anti-aging options to fight the appearance of aging are Botox injections, chemical peels, and dermal fillers. Deciding which option is right for you will be up to you and your surgeon, but there are a few guidelines that can help you make your decision.
Botox
Botox injections are an excellent way to reduce the appearance of wrinkles around the eyes and mouth, so if that is your problem area than this is a good option for you. Botox injections can be given during your lunch break, and theres no downtime or recovery time.
Botox injections will not reverse the appearance of wrinkles that are gravity-induced, and they need to be repeated as the injections effect fades over time. The injections generally last about six months (making Botox an excellent short-term option for those who want to look fresher or younger for an event).
Over time, repeated Botox injections to the same site can cause the wrinkle to relax even further. This treatment is appropriate for men and women between 18 and 65 years of age.
Dermal Fillers
Dermal fillers are an injection of a soft substance that is used to fill in wrinkles and contour the face. Dermal fillers can also be used to raise depressed acne scars. Fillers are an excellent option for reversing the look of nasolabial wrinkles that run from the nose to the mouth, and for plumping wrinkles around the mouth that lead to lipstick bleeding.
Patients can also select dermal fillers to work areas that have lost volume through aging, such as the lips. The treatments last up to a year, making this an excellent option for those who want a more long-term treatment. You can use dermal fillers to combat wrinkles that Botox may not be able to treat.
Chemical Peels
Chemical peels are a method of chemical-based exfoliation that helps rejuvenate the appearance of the skin by revealing the soft, new skin underneath layers of damage. Chemical peels are an excellent way to combat fine lines, age spots or other pigmentation caused by aging, rough skin, dry patches, and acne scars.
There are varying strengths of chemical peels available, and you can discuss with the surgeon which strength is right for you. If your goal isnt necessary to combat specific wrinkles but to generally fight fine lines and to have a more youthful, glowing appearance, a chemical peel may be the perfect non-surgical option for you.
Visit our Botox page, our fillers page or our chemical peels page for more information on these procedures.
If you want to schedule a consultation at our plastic surgery office in Northern Virginia, call us at (703) 574-2588 or click here.