Posted June 02, 2014 in
News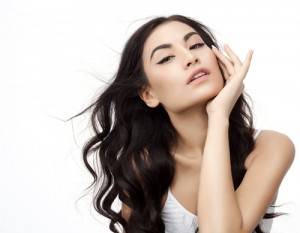 Everyone loves a spa day, but how effective are spa treatments when it comes to reversing the signs of aging, evening out skin texture, or permanently removing unwanted hair? While they are relaxing, spa skincare and hair removal treatments can only do so much in terms of effectively making you look younger or removing hair. For truly effective, non-surgical treatments, you will need to look to medi-spa services.
A medi-spa service is a non-surgical cosmetic (or hair removal) service performed under the supervision of a licensed medical doctor. Medical spa services comply with HIPPA regulations, so your information is kept confidential. Medical spa services require more training in technique and safety than regular spa services, and can often be performed by a doctor, physicians assistant, or a licensed aesthetician.
Medi-spa treatments cover a wide range of services, including skin care product recommendations, Botox, dermal fillers, laser hair removal, Broadband Light therapy (BBL), and micro laser peels. Many medi-spas carry medical-grade skin care products that are not available anywhere but in select doctors offices. These products are stronger, more concentrated, and more effective than your usual drugstore or makeup counter skin care products.
NOVA Plastic Surgery offers all the above-mentioned medi-spa services under the supervision of our Board Certified Plastic Surgeon, Dr. Fadi Nukta. We also carry the SkinCeuticals and eltaMD skincare lines for purchase. Most of the medi-spa services we offer can be done on your lunch break (or in a similar short time period), and have little-to-no downtime, so you can resume your regular activities as soon as you leave. Some of the services, such as laser hair removal or Broadband Light Therapy, require several sessions spaced out over a few weeks in order to be most effective.
If you have any questions about medi-spa services in Northern Virginia or would like to schedule a consultation, please call our offices at (703) 574-2588.