Posted April 25, 2012 in
News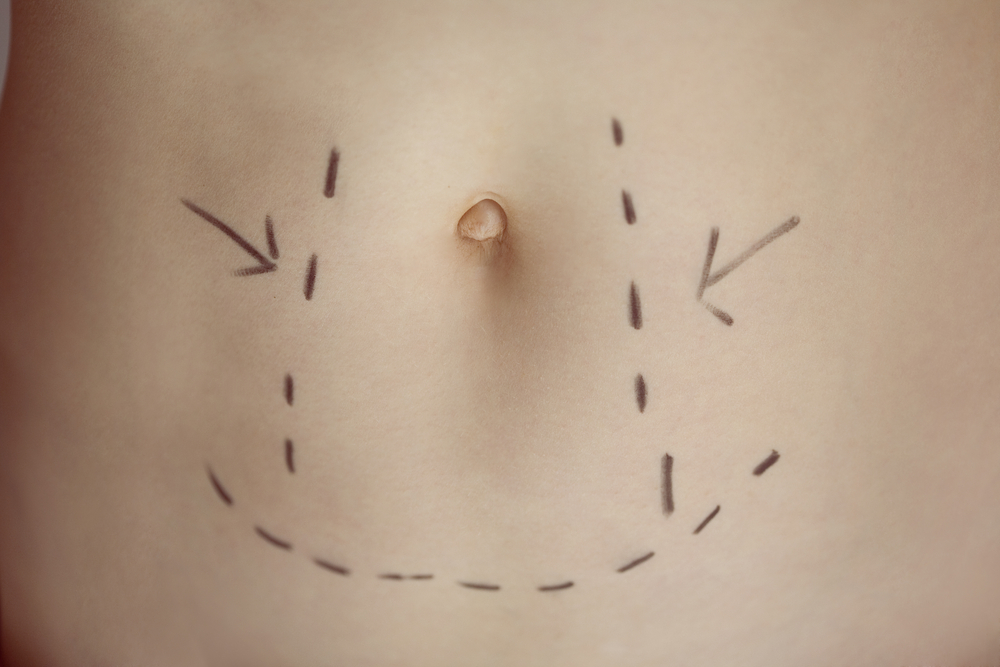 The weather is warming up and before you know it, summer will be upon us. You know what that means: just two more months until bathing suit season! There may still be time to frantically join a gym and get in shape for that bikini, but unfortunately, the tummy area is usually the hardest to tone and the most resistant to diet and exercise. A tummy tuck may be just the solution youre looking for.
A tummy tuck, also known as an abdominoplasty, is a surgical option for obtaining a flat, smooth tummy. The surgeon achieves this by removing excess fat and skin, making this an excellent surgical option for patients who are unsatisfied with their tummy due to pregnancy, aging, or rapid weight loss.
During a tummy tuck, the surgeon can also tighten the abdominal muscles (which commonly become stretched and loose due to pregnancy). Depending on your situation, you may also be able to combine a tummy tuck with liposuction to achieve the most sculpted-looking results. You can also undergo a tummy tuck as part of a larger mommy makeover, a grouping of post-partum procedures customized to your specific desires.
The best candidates for tummy tucks are those who have stable weight and are generally in good health. Tummy tucks are appropriate for both men and women. The recovery time for a tummy tuck is generally about six weeks, which means that now is the perfect time to call for a consultation.
Read more educational information about a tummy tuck and see a 3D animation of the procedure on our tummy tuck page.
If you're interested in coming into NOVA Plastic Surgery in Virginia for a consultation, call (703) 574-2588 or click here to set up a consultation.