Posted January 06, 2020 in
News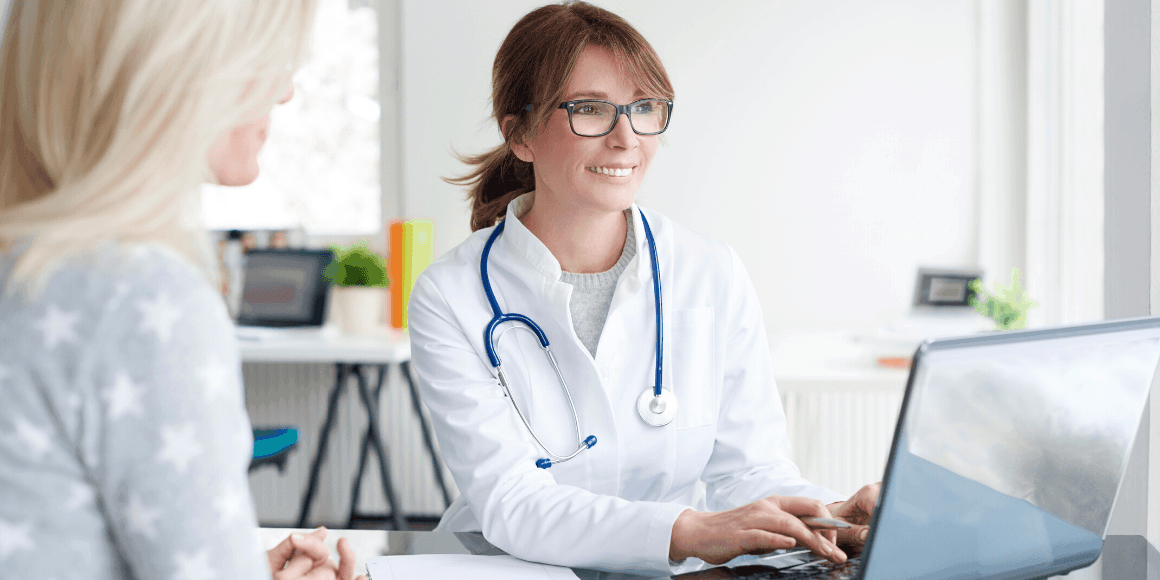 Why do we get plastic surgery? Primarily, we want to look and feel great. We love that confidence boost that echoes through every aspect of our lives, from relationships to career to social life. For those reasons, if you're considering getting plastic surgery, you need to know what you want and need from your plastic surgeon in Northern Virginia. Here are the five questions to ask.
1. Are you board-certified?
You wouldn't ask a dermatologist to do heart surgery. A doctor should be board certified for the types of procedures they perform. If a doctor performs plastic surgery in Northern Virginia, they should be a board-certified plastic surgeon in Northern Virginia. Every type of procedure requires extensive training, and you don't want to be the one someone who isn't certified.
We should note, however, that every certification board isn't equal. Have you ever heard of an online certification? People can obtain them for all kinds of things these days. Not all certifying institutions have the same high standards. Ideally, look for a plastic surgeon certified by an institution recognized by the American Board of Surgeons.
2. Do you have reviews to share from other patients?
You wouldn't purchase a new refrigerator or car without looking at reviews. They play a massive role in the decision-making process for a good reason. They're generally independent opinions about a product or service. When looking for a plastic surgeon in Northern Virginia, it's vital that you ask about reviews or see what's available online.
The best surgeons will have not only great reviews but also good word-of-mouth testimonials. Plastic surgery can be a life-changing experience, and people who've had a great experience often want to share that with others. They may not share it on social media since plastic surgery can be a very personal thing to some people, but those who've worked with a plastic surgeon in Northern Virginia often discuss the experience one-on-one with people they trust.
3. Can I see before/after photos?
They say that "seeing is believing". When evaluating plastic surgeons, ask them where you can go to see before/after photos of procedures they've performed. Try to find pictures of people with similar complexion, features, and problem areas to your own since results can vary. This shows you that this surgeon can successfully perform this procedure, but you also need to know they've done the surgery successfully more than once, which leads us to our next question to ask.
4. How much experience do you have performing my procedure?
You already know that learning how to do something in a classroom and doing it are two very different things. You need to know that they've performed the procedure many times. You should not be their practice run. To this end, look for a plastic surgeon in Northern Virginia with significant experience in the specific procedure or types of procedures you'll have done.
5. What support do you offer during the recovery process?
A plastic surgeon you can trust doesn't just perform a procedure and then move on. Rather, they want their patients to experience the fantastic transformations they're seeking through plastic surgery. Ask your potential plastic surgeon in Northern Virginia about how they support your recovery. A plastic surgeon should discuss the risks of any procedure you plan to have before the procedure, provide you with clear recovery instructions, and then schedule follow-ups with you to ensure you're healing properly. Additionally, nurses, physician assistants, or even the doctor may call you to check-in with you to see how it's going.
The right plastic surgeon for you has the ultimate goal of having pleased patients and who want to share their experiences through reviews and word-of-mouth. They're dedicated to helping you achieve the best possible outcome.
Finding a plastic surgeon in Northern Virginia
Are you ready to find out for yourself just how rewarding plastic surgery can be for your confidence and life? You've come to the right place. Ask us these questions. You'll be thrilled with our responses. They demonstrate our commitment to safety, professionalism, and delighted patients. Contact us to schedule a  consultation.