Posted July 07, 2015 in
News
Through the month of July, NOVA Plastic Surgery will be offering some awesome specials featuring some of our favorite procedures and products! Here's a more in-depth look at the products and services we will be discounting for the month of July.
Restylane & Perlane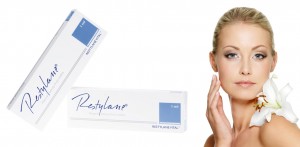 Growing an astounding 3% just from 2013 to 2014, the number of clients that decide on dermal fillers continues to grow. Dermal fillers are rated as one of the most popular minimally-invasive procedures that we preform here at NOVA Plastic Surgery.
They can be most helpful when it comes to combating the early signs of aging. As we get older, the actual amount of subcutaneous fat that we have in our faces declines, leaving the facial muscles to work more closely to the surface of the skin causing wrinkles to be more obvious to the naked eye. Dermal fillers help diminish these fine lines and give the face a rejuvenated, smoother appearance.
Specifically, this month NOVA Plastic Surgery we will be offering deals on Restylane, Restylane Silk, and Perlane injectables. All three of these injectables are made from a hyaluronic acid which is naturally compatible with the human body. FDA-approved for over 20 years, Restylane and Restylane Silk have are formulated to make lips more full and defined.
Perlane, a subsidiary of the Restylane company, is a clear gel formula of hyaluronic acidJust like Restylane! This formula acts just as your bodys hyaluronic acid and makes your skin full and voluminous. Both Restylane and Perlane offer an unparalleled versatility when it comes to injectable fillers.
NOVA Plastic Surgery will be offering $100 of a syringe of Perlane or Restylane for the month of July, be sure to make an appointment before the month is over to cash in on this great deal!
Latisse
With age, it is common for eyelashes to become thinner, shorter, and lighter in color. Latisse offers a great solution to the condition called hypothrichosis, or not enough/ inadequate lashes.

Latisse is an FDA-approved treatment that will result in longer, darker, and thicker eyelashessounds great right?
Applied once daily during your nightly routine, consistency while using Latisse will pay off greatly! Latisse conducted a clinical study among 278 women who used the product for 16 weeks total. The study showed that 25% of women had longer lashes, 106% had fuller lashes, and 18% had darker lashes. Over 77% of all of the participants had an increase in overall eyelash prominence, this includes length, fullness, and darkness. In just 6 weeks, you could have longer, darker, and thicker eyelashes, too!
Come in before July 31st to get a FREE 3-mL Latisse kit for every 5-mL kit you purchase! You can save up to $360!
EltaMD Sunscreen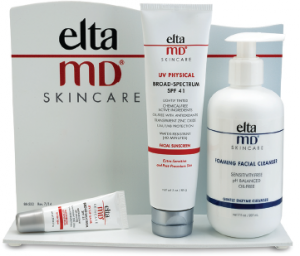 Regardless of advice given on skincare, applying sunscreen is a step that most of us skip throughout our daily routine. This is particularly bad because of the proven long term damaging and lasting effects of UVA and UVB rays. Common sunburn and superficial skin damage is due to the UVB rays while the longer term effects are attributed to be the work of the UVA rays. UVA rays are less intense than UVB, but they actually penetrate the skin more deeply and play a major role in skin aging and the development of wrinkles. UVA rays are unfortunately also proven to damage the skin cells DNA and may even heighten the risk of the development of skin cancer.
While summer is well underway, its never too late to reevaluate your skin care routine and start including sunscreen daily. EltaMD offers a medical-grade sunscreen that provides true broad-spectrum UVA/UVB protection. EltaMD products are zinc-based and provide protection from all parts of the UV spectrum without causing irritation.
If you have any questions regarding sun protection and which EltaMD product would work for you, dont hesitate to give us a call or stop by the front desk the next time you are in.
For July, when you purchase an EltaMD sunscreen you will receive 20% off of another EltaMD skincare product. Stock up on sunscreen now through this great deal!