Posted May 02, 2014 in
News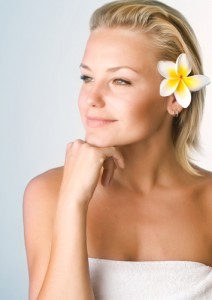 Every season has its benefits when it comes to plastic surgery. In the winter, you can wear bulky clothes and spend lots of time indoors.
In the summer, people expect you to take a vacation, so if you want to keep your procedure private you can do that easily.
The fall is more comfortable with the milder weather. But now as were in the middle of spring, lets talk about the benefits of getting plastic surgery done now!
First of all, the weather is still cool enough in many Northern areas of the country that you can still wear bulkier clothing to conceal your incisions (and for comfort) without getting overheated. Its also frequently raining, which gives you an excuse to stay indoors for several days.
If you have kids, they are still in school during the spring, so you wont need to have extra help with the kids all day during your recovery time. If you are a college student, you can take advantage of spring break and have your recovery out of the way before classes start again. And of course, your results will be visible in time for summer and bathing suit season.
The timing of surgery in spring also allows you to lose the extra weight you might have put on during the holiday season. Some surgical procedures like liposuction or breast reductions require that you be as close to your ideal weight as possible because dramatic fluctuations can affect your results. Use the time from New Years until late spring to get back in shape before your procedure.
Also, if your New Years resolution to lose weight or take better care of yourself hasn't gone well, a spring time procedure can help remedy that. You don't even need to get a surgical procedure to take better care of yourself- simple laser hair removal or IPL (intense pulsed light) therapy can improve your appearance without any time in recovery.
Spring is a time of rejuvenation. People are becoming more active, the flowers are blooming, and everyone is preparing for summer. Part of that preparation for you can be looking your best in time for summer, and taking advantage of springs weather and holiday schedule to get the procedure you've been waiting for.
If you have any questions about plastic surgery in Northern Virginia or would like to schedule a free springtime consultation, please call our offices at (703) 574-2588.