Posted April 28, 2014 in
News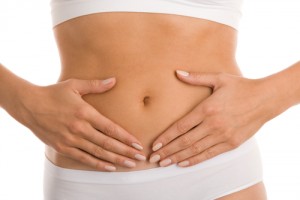 No matter how much we diet and exercise, there are some areas of stubborn fat on the body that just wont go away. These areas are usually genetically pre-determined- the abdomen, hips, thighs, knees, and neck are common examples. Liposuction, the surgical removal of these stubborn fat cells, is a simple way to get the silhouette youve been working for. When you go in for a consultation for liposuction, the American Society of Plastic Surgeons recommends that you ask the following questions of your surgeon:
Are you certified by the American Board of Plastic Surgery?

Are you a member of the American Society of Plastic Surgeons?

Were you trained specifically in the field of plastic surgery?

How many years of plastic surgery training have you had?

Do you have hospital privileges to perform this procedure? If so, at which hospitals?

Is the office-based surgical facility accredited by a nationally- or state-recognized accrediting agency, or is it state-licensed or Medicare-certified?

Am I a good candidate for this procedure?

What will be expected of me to get the best results?

Where and how will you perform my procedure?

What surgical technique is recommended for me?

How long of a recovery period can I expect, and what kind of help will I need during my recovery?

What are the risks and complications associated with my procedure?

How are complications handled?

How can I expect my body to look over time? After pregnancy?

What are my options if I am dissatisfied with the cosmetic outcome of my liposuction?

Do you have before-and-after photos I can look at for this procedure and what results are reasonable for me?
The questions about how pregnancy will affect your liposuction results are especially important if you plan to have more children. The weight gain and loss associated with pregnancy might negatively affect your results. Asking about whats expected of you before surgery is also important because you might need to lose (or gain) weight, stop smoking, change your diet or exercise regimen, or alter your medications before surgery in order to get the best results.
Asking if the surgeon is Board Certified and making sure there are before-and-after photos for you to see will help ensure you get a surgeon with the most up-to-date training and one with experience in liposuction.
If you have any questions about liposuction in Northern Virginia or would like to schedule a consultation, please call our offices at (703) 574-2588.