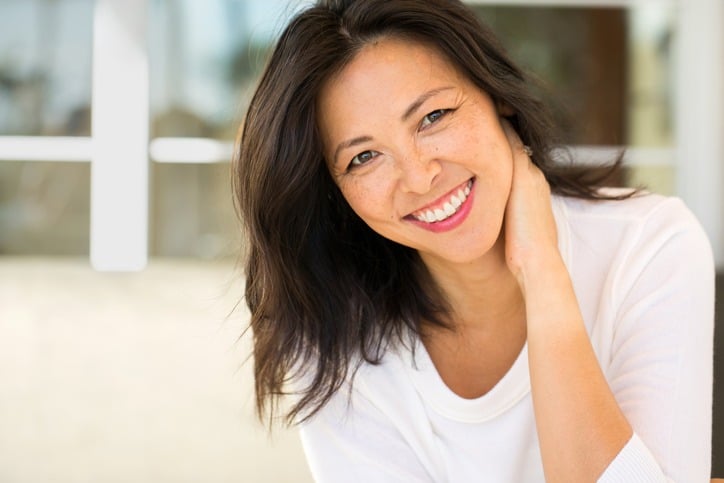 Since just 2013, cosmetic surgery appointments have gone up 47 percent, and 97 percent of those polled by the American Academy of Facial Plastic and Reconstructive Surgery say that celebrities influence their cosmetic surgery considerations. But as a woman over 40, it's less about celebrity and more about continuing to feel confident at work and in social situations. You don't want to drastically change your appearance; you simply want to maintain your youthful looks.
With this in mind, let's explore the top 5 cosmetic treatments women over 40 choose to meet these goals.
1. Botox
Botox leads the way as the No. 1 cosmetic procedure. Each year, over seven million sessions take place, and those numbers continue to rise.
It's no wonder that so many women get this procedure each year; it's much less invasive and more affordable than other procedures you might consider, but you can get great results that last a very long time.
2. Mommy makeover
We hear it from women all the time: "I love my children and wouldn't trade them for anything. But I don't love what carrying them did to my body." Now, these women are in their 40s and not having more children. They decide that it's time to do something for themselves.
If you're thinking about cosmetic surgery, why not go all the way? The goal of a Mommy Makeover is to restore a woman's body to as close as possible to its pre-pregnancy shape and appearance. This involves not one procedure, but several, all completed in 1-2 sessions so that you get to enjoy a completely restored look without having to regret not getting that other procedure.
A Mommy Makeover addresses the breast, abdomen, and waist. Mommy Makeovers are customized based on what you want and need and may include:
Tummy tuck

Breast augmentation

Breast lift

Liposuction or a noninvasive alternative like CoolSculping
Because the procedures are done in one or perhaps two visits, your per-procedure costs and recovery time are much lower, but it's important to consider who's doing your procedures.
Forty-one percent of those who plan to have cosmetic surgery worry about it looking natural. It's normal to have these concerns. That's why, when having several procedures in Northern Virginia, it's important that you only work with an experienced, board-certified plastic surgeon so that you get the best results.
3. Breast augmentation
According to the American Society of Plastic Surgeons' most recent report on the most popular cosmetic surgeries, 300,378 augmentations were completed in 2017, a 3 percent increase over the year before.
Many are declaring that with the cosmetic surgery options available today, 40 is the new 25, so your 40s are the perfect time to consider getting that breast augmentation you've always wanted. For women over 40, a breast augmentation can be just the lift they need to feel more confident at work and feel great during a night out on the town.
4. IV vitamin therapy
Doctors have used an IV to administer fluids, electrolytes, and vitamins for decades. Through IV treatment, patients could become stronger and more vital. Today, IV vitamin therapy is available to everyone.
You already eat a well-balanced diet, but it's hard to know if you're getting all the vitamins, fluid, and other nutrients your body needs to be at its best. Women over 40 are turning to IV therapy to ensure they're doing what's right for their bodies, and they're feeling great about it. Their skin glows. They have more energy.
It's important to note that IV therapy isn't for everyone. Those with heart challenges, for example, shouldn't have this treatment. Also, it can be dangerous if administered by someone who doesn't fully understand how to safely do the procedure. That's why you should only have IV vitamin therapy done under the supervision of a board-certified plastic surgeon.
5. Chemical peel
Over 1 million people each year choose to have chemical peels. This long-lasting procedure can get rid of years of sun damage, discoloration, acne scarring, and even fine lines and wrinkles. You have different peel level options to get the results you seek.
A superficial peel with leave you with a smoother, more youthful appearance, and the results last for six months or more. A medium peel goes a little deeper to improve minor imperfections and restore the look of your skin. It can last for years. A deep peel is needed for more corrective work such as improving the appearance of scarring, major discoloration, or significant sun damage. These peels last up to 10 years.
Once again, it's important to only get a chemical peel in Northern Virginia from a board-certified plastic surgeon. Chemical peels involve chemicals that can be harmful if not applied appropriately and left on for the correct amount of time. A discount chemical peel could result in permanent scarring, so it is never recommended.