Posted April 11, 2014 in
News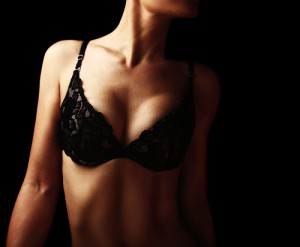 Spring is officially here, which means we all have about two months to get ready for bikini season! Whether youre planning on spending a week or two in a tropical spot this summer, or you just want to lounge by a pool on the weekends, its important to feel your best in your bathing suit. Here are a few procedures you can pursue in the spring in order to be bikini ready in June:
Mini Tummy Tuck
A full tummy tuck is an extensive surgical procedure, which requires a wide incision along the lower abdomen. If you want a flatter tummy but arent sure you require a full tummy tuck, consider a mini tuck. A mini tuck involves the tightening of the muscles and removal of excess skin and fat from the belly button to the pubic bone (whereas a full tuck is from the pubic bone to the lower ribs). The incision is also smaller. Which the combination of the shorter recovery time and smaller scar, a tummy tuck might be just what you need to get a flatter tummy in time for your beachside vacation.
Liposuction
Liposuction continues to be one of the most popular cosmetic procedures every year. It involves the removal of fat cells from stubborn areas that remain unchanged by diet and exercise. Fat on the abdomen is especially stubborn and famously resistant to all those crunches we do in the gym- liposuction will help your outside match all the work youve been doing to get fit. The recovery time is generally about ten days, so you have plenty of time to get that flat tummy before bikini weather.
Breast Augmentation And/Or Lift
A breast augmentation involves the surgical implantation of silicone or saline implants in the size of your choice in order to give you fuller, more voluminous breasts. If you also want to lift your breasts to a higher position on your chest (a popular procedure for women who have breast fed or lost a lot of weight), you can combine the two procedures to produce breasts that are both perkier and have more volume. The recovery time for both procedures is about four weeks (before you can do strenuous exercise- you can go back to work before that), so bikini season will roll around just as youre ready to show off your new body.
If you have any questions about tummy tucks, breast augmentation, or liposuction in Northern Virginia or would like to schedule a consultation, please call our offices at (703) 574-2588.