Posted June 24, 2019 in
Face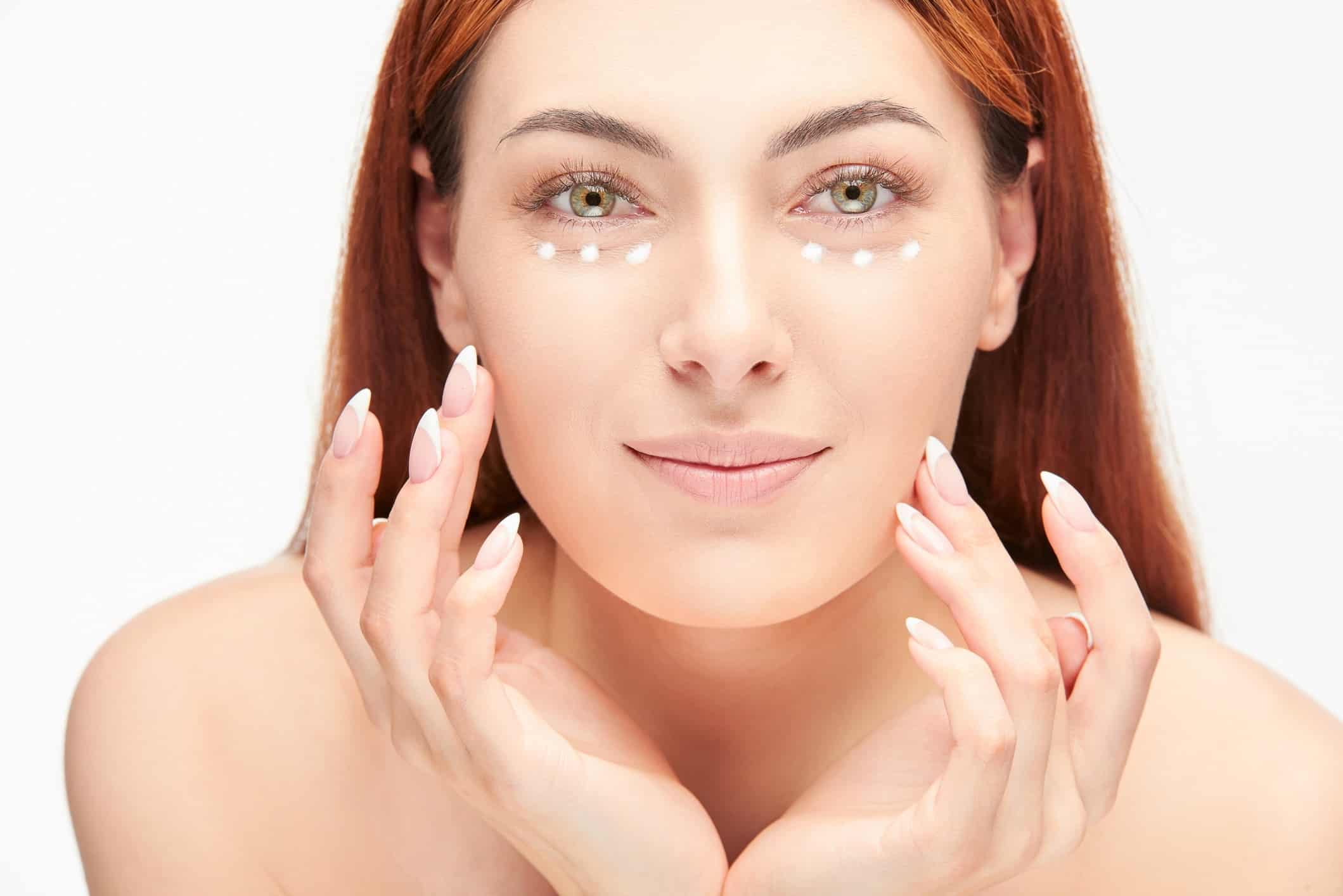 Some people experience dark circles under the eyes in youth, and others develop these circles with age. This change in color can seemingly happen overnight and impact your confidence at home and at work. On top of that, the eye bags that most develop as they get older can age a face by as many as 10 years. Unfortunately, in this delicate area, makeup can only do so much; it can even make matters worse. However, you do have several treatment options. You can restore your youthful appearance by losing the under-eye bags and dark circles. Here's what you need to know.
What Causes Dark Circles and Bags Under the Eyes?
Dark circles have several causes:
Natural aging.

A genetic disposition. In this case, you likely developed the circles at a very young age. We've got good news for you, too.

Simply being caucasian or having a lighter skin tone. Those with darker skin tones may develop hyperpigmentation around the eyes instead.

Fatigue.

Eye strain.

Allergies.

Tanning. You may have given up the tanning bed, but the effects still linger.

Dehydration.
Under-eye bags typically develop with age and can be worsened if you rub your eyes forcefully because of itchiness, allergies, or poor makeup application habits. Additionally, fluid may begin to pool behind the eye bag, further amplifying the bagginess. Once these nuisances develop, there is very little you can do to reduce their appearance or correct them.
By themselves, home skin tightening creams or lighteners can only do so much, but, fortunately, right here in Ashburn, you have several options that can help you lose the eye bags and circles.
Fillers for Under-Eye Bags & Dark Circles
Your nationally board-certified clinician uses dermal fillers to evenly plump the area under your eye. This reduces the appearance of dark circles caused by reduced skin collagen that leads to thinning skin. The great thing about fillers is that they're fast and effective with no downtime. You can get fillers on your lunch break and get back to work looking and feeling your best.
Some common fillers include:
Restylane-L.

Volbella.

Juvederm Ultra XC.

Your own fat.
Your nationally board-certified clinician will have a discussion with you to determine which may be right for you to help you achieve your desired result.
Eyelid Surgery (Blepharoplasty)
This cosmetic procedure is another way to tackle dark circles. As the eyes age, the elastin in the skin under the eye breaks down. This can lead to dark circles and puffiness on the lower eyelids. Eyelid surgery can correct these concerns, along with droopiness, bulges and puffy bags.
This surgery should be done by a board-certified plastic surgeon. During this 1-2 hour procedure, the patient is put under local anesthesia and an incision is made just under the lower lash line. Excess skin and fat are removed through this incision, and any issues with loose muscles can be corrected.
Most patients can go home after a short period of observation. You can expect some bruising and swelling afterwards that should go down after 48-72 hours. The healing process should take about two to four weeks, and then you will see the results of the surgery.
NanoLaser Peel Skin Care
A NanoLaser Peel from Sciton decreases discolorations and improves skin texture. After applying a numbing cream, your nationally board-certified clinician applies a highly precise laser to remove the very top layers (4-12 microns) of skin. This also heats the lower layers, which promotes your body's natural production of healing elements such as stem cells and collagen. In addition, that heat tightens skin, addressing those under-eye bags. Although chemical peels can be effective for many signs of aging, they aren't able to achieve that result, unlike a nanolaser.
Within a few days after a NanoLaser Peel procedure, you'll see and feel the difference. The appearance of your skin will continue to improve for around 4-6 months. NanoLaser Peels are often done in conjunction with other procedures to achieve a very refined and finished look.
Broadband Light Therapy with Eye Cream
Broadband light therapy (BBL) is a noninvasive laser treatment that you can get right here in Northern VA. This skin care procedure can improve the appearance of dark circles, even those caused by genetics, and reduce the appearance of under-eye bags. The laser stimulates collagen production to tighten and enhance the skin as it reduces melanin and small vessels that can contribute to under-eye darkness.
This therapy is often done in conjunction with eye creams that help you maintain your new look. These include products like:
Physical Matte UV Defense SPF 50 – Reduces sun damage and lengthens results.

Eye cream – Reduces puffiness, sagging, and dark circles to enhance your results.

Metacell Renewal B3 – A comprehensive daily emulsion that can noticeably correct the appearance of sun damage, reduce wrinkles, tighten skin, and even the tone of your skin.

Retinol 0.5 – Reduces the appearance of fine lines, wrinkles, and discoloration.

Skin firming cream – Keeps skin tighter while combating damage caused by the sun and your environment.
In addition to under-eye bags and dark circles, you may choose BBL or NanoLaser to improve the overall look and feel of your face, neck, hands, or other parts of your body. Both procedures can:
Eliminate age spots.

Even skin tone.

Reduce the appearance of fine lines and wrinkles.

Tighten skin.

Reduce the appearance of scarring.

Shrink pores.

Get rid of small capillaries that impact the appearance of your skin.
And to top it all off, you'll feel more youthful-looking and confident at work, at home, and out with friends. Aren't you ready to lose those under-eye bags and dark circles today.