Common skin concerns such as sun damage, fine lines and wrinkles, and hyperpigmentation are typically referred to as signs of aging. But the truth is, these issues can happen to anyone at any age.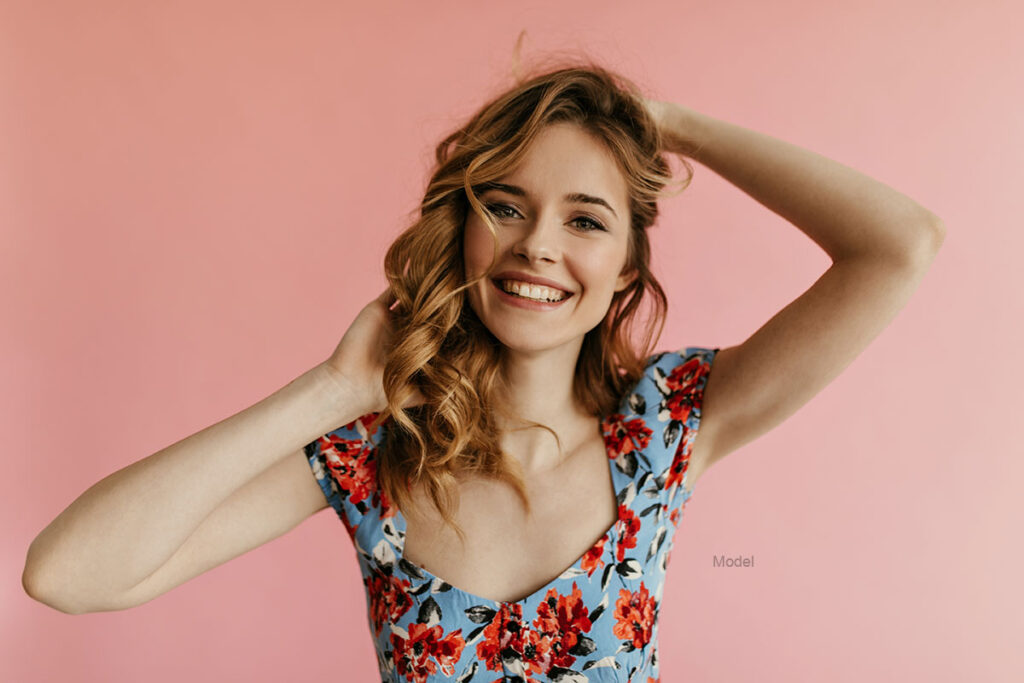 Many aesthetic treatments are created with older patients in mind, leaving younger patients or those with less severe concerns thinking they might not be candidates. Luckily, the MOXI® laser treatment is gentle enough to use as a "prejuvenation" procedure, and it can also improve the skin of patients with more moderate concerns, making it ideal for patients of all ages.
What Is MOXI®?
There are generally two types of skin resurfacing lasers: ablative and non-ablative.
Ablative lasers remove the top layer of the skin or the epidermis, resulting in a peeling or skin-cycling process, which can require some downtime and be uncomfortable.
Non-ablative lasers use heat to warm the deeper dermal layers of the skin to increase collagen production and improve skin elasticity without the downtime of more invasive techniques.
MOXI® is a non-ablative laser that uses gentle heat to stimulate collagen production to improve the skin from the inside out. As the collagen increases, you will see improvement in fine lines and wrinkles, sun damage, acne scarring, skin elasticity, and more.
What Are the Benefits of MOXI® Laser Treatments?
You shouldn't have to choose between comfort and effective aesthetic treatments. MOXI® treatments are gentle yet powerful to combat a variety of skin concerns, including:
Acne scars
Fine lines and wrinkles
Sun spots and age spots
Hyperpigmentation
Uneven skin tone and texture
MOXI® laser treatments target such a wide variety of concerns that they can be effective for patients of all ages.
Additionally, MOXI® is safe for all skin types and tones. Some lasers are ineffective––and even unsuitable––for patients with darker skin tones because they target contrasted pigment and sometimes melanin. MOXI®, however, is gentle and safe for sensitive and dark skin.
As a result, MOXI® treatments are ideal for all skin types and all ages. Since this laser improves skin health from the inside out, it can be an excellent prejuvenation treatment for younger patients looking to improve and maintain healthy, clear skin.
What Can I Expect From a MOXI® Laser Treatment?
At NOVA Plastic Surgery and Dermatology in Ashburn, Virginia, we are committed to providing a safe and comfortable aesthetic experience to all of our patients, both surgical and non-surgical.
To provide a personalized experience, you will first have a comprehensive consultation to discuss your specific skin concerns and goals. Once a treatment plan has been created, you are ready for your MOXI® session.
MOXI® is so gentle there is no pain associated with treatment. Therefore, you will not need anesthesia prior to treatment. Your provider will pass the MOXI® handpiece across the treatment area(s) while the computerized device tracks the ideal length of the procedure.
Most MOXI® treatments take around 15 minutes without pain, downtime, or recovery.
The number of sessions needed will be determined during your consultation and will depend entirely on your skin concerns and goals.
The results of MOXI® laser treatments include smoother, clearer, glowing skin that is more hydrated and nourished.
As MOXI® works by increasing collagen production, it may take a few weeks to see the full results of your treatment. As your body continues to heal through collagen production, you will continue to see the benefits of your MOXI® treatment.
Interested in MOXI® Laser Treatments in Northern Virginia?
NOVA Plastic Surgery and Dermatology offers a wide range of non-surgical treatments for skin health and overall wellness, including MOXI® laser treatments. If you want to know how MOXI® treatments can help your skin concerns or to schedule a consultation with one of our experienced providers, call us today at (703) 215-9152.