Posted May 05, 2020 in
Skin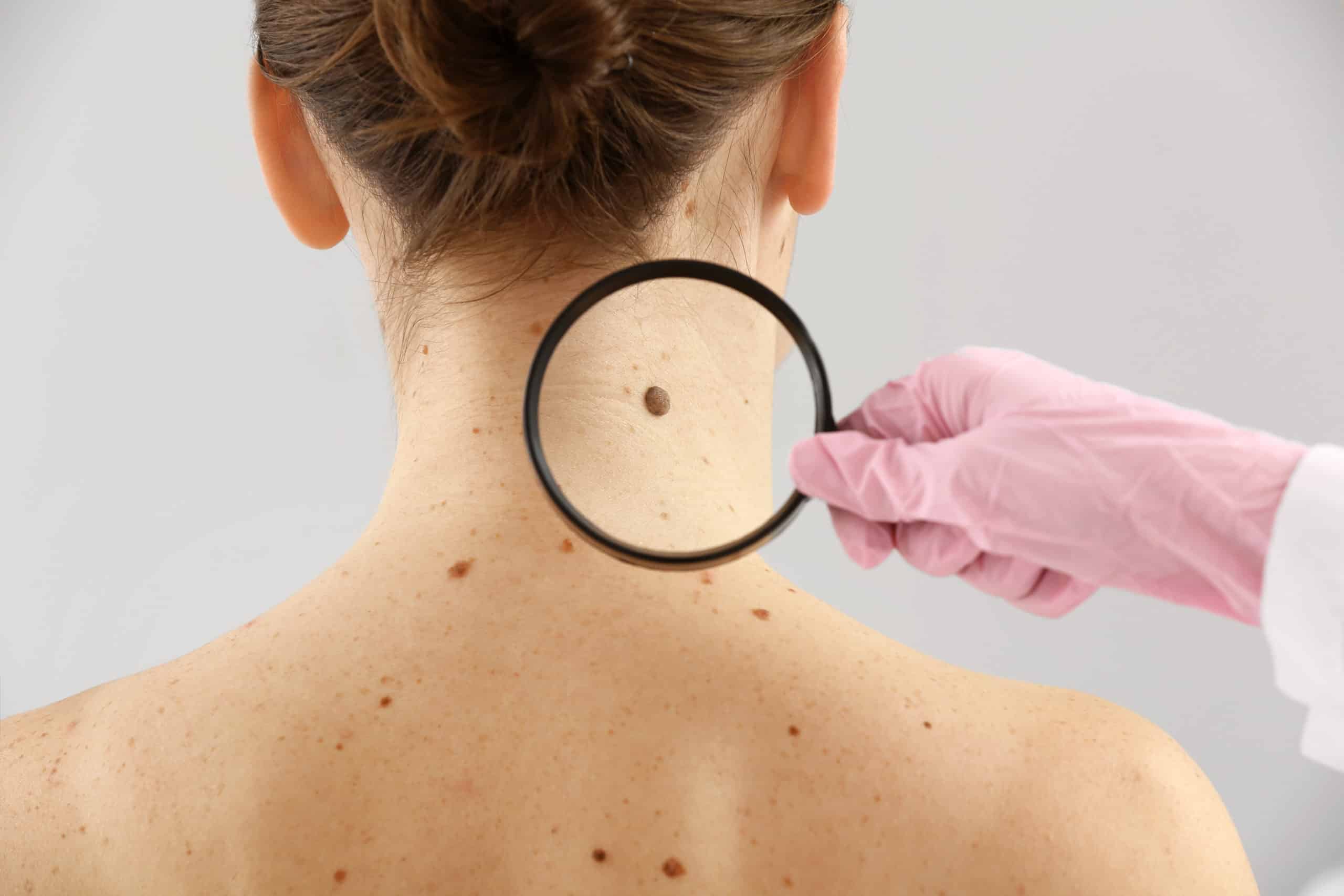 The National Comprehensive Cancer Network (NCCN) updated their statement on how to manage non-melanoma skin cancer (NMSC) during this COVID-19 pandemic on March 30, 2020. This is how NOVA Plastic Surgery and Dermatology in Ashburn, Virginia will proceed with our patients with suspicious lesions unless further updates are made:
Currently, the NCCN is recommending that teleconferences should be used whenever possible in order to develop care plans for high-risk NMSCs, such as Merkel Cell Carcinoma (MCC.) These high-risk skin cancers require more than just simple office-based excisions and thus need to be considered on a case-by-case basis in order to properly utilize available resources and consider each patient's risk factors. Merkel Cell Carcinomas are a very rare and very serious type of skin cancer. They are serious because they have a high rate of recurrence and metastasis. They are 40 times rarer than melanoma.
Teleconference with video is encouraged for the evaluation of new lesions/tumors whenever possible. Repeat follow-up teleconference with video and/or photographs are encouraged for small lesions that are suspected to be NMSC. At this time, it is recommended that biopsies be reserved for growing lesions or those that are highly concerning.
If it is determined that a biopsy is necessary, your provider at NOVA Dermatology will take photos with identifying body landmarks, such as tattoos or other moles, or have you re-mark the site daily in order to be able to accurately locate the lesion in case there is a delay in the biopsy or further treatment.
Biopsies are not considered the definitive treatment for skin cancer. They will ultimately need a full excision or other treatment, depending on the type of skin cancer. Since most excisions of NMSC (except for the MCC) are recommended to be postponed during this pandemic, it is important that you, as the patient, are able to help your provider locate the lesion again when excisions are finally allowed again. For NMSC that is at risk for metastasis or debilitating progression within 3 months, then excision may be considered.
If a patient develops a COVID-19 infection around the time of the biopsy or surgery, they may be at risk for unanticipated post-surgical complications. Self-Quarantine before and after surgery could help to reduce this risk. We will discuss a plan of care in advance of the procedure so you are aware of what signs and symptoms to look for of a post-surgical respiratory illness.
At NOVA Plastic Surgery and Dermatology we will be following all recommendations and taking extreme precautions to guarantee we are minimizing any spread of COVID-19 when you come into our office.
Ways to Minimize Spread of COVID-19 During an Office-Based Procedure
Screen staff and patients for fever, cough and other COVID-19 symptoms as per local guidelines prior to each entry into the office.
Discourage patients from touching elevator buttons, pens, counter-tops or any other office objects until they enter the procedure room. (At NOVA Plastic Surgery and Dermatology we have you pass straight through our waiting room and go directly to your exam room; no need to touch anything but the entrance doors, which we wipe down.)
Allow no more than one person to accompany patients to appointment (we prefer you come alone when possible.) Also, on April 3, 2020 The American Academy of Dermatology restricted the visit to only permitting the patient being seen in the office during the visit and anyone else accompanying the patient must wait out in their car if at all possible.
Allow 6 feet of space between each patient in waiting room at any time. Cleanse waiting room chairs and surfaces with antiviral disinfectant after each person leaves. (Nova Plastic Surgery and Dermatology has removed all our waiting room chairs and eliminated the chances of patients being in the same area together by asking patients to call when they arrive in the parking lot to check-in. Then we notify you when you can enter the office and you will be led straight into your exam room.)
Keep patients in their procedure room after check-in.
Have patients provide their own food or snacks. (You shouldn't need any food during the procedure, as it won't take very long.)
We clean pens, mirrors, and any other objects patients must touch with alcohol or antiviral wipes before and after patients contact them. Staff should wear gloves when handing such items to patients.
Ensure the minimal number of staff needed for care are present.
Ensure doctors, physician assistants, nurses, and medical assistants wear masks and gloves for all patient contact. Masks should be worn continuously in clinical areas as well as when coworkers are within 6 feet of each other.
For facial cases requiring prolonged excision or reconstruction, especially those on the nose or lips, practitioners may be at elevated risk for contracting or transmitting COVID-19 infection, therefore they must use properly fitting N95 masks and face shields to protect their eyes and masks.
Use dissolving sutures to avoid a return visit.
Use antiviral disinfectant to cleanse procedure room thoroughly including countertops, exam chairs, keyboards, phones, light switches, doorknobs, etc. after each patient.
Manage post-op questions and complications via phone or video telemedicine as appropriate.
Screening Questions for COVID- 19
Do you have respiratory symptoms such as fever and/or cough? Shortness of breath or any other flu symptoms?
Have you been in close contact with someone with COVID-19?
Do you have a suspicious lesion that you are worried may be skin cancer? Contact NOVA Plastic Surgery and Dermatology to make a virtual consultation or in-person appointment to be evaluated by our highly experienced Dermatology providers. Feel free to give our office a call at 703-574-2588 with any additional questions.