Posted July 07, 2012 in
News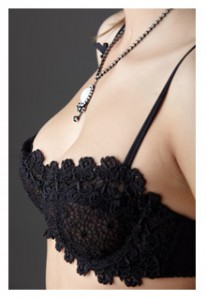 Like many people considering breast augmentation, you might be wondering how long the implants themselves will last. No one wants to undergo a surgical procedure just to have to turn around and do it again a few years down the line! However, breast implants can last up to ten or even twenty years.
Like any medical device, breast implants are not lifetime devices. They wear out over time, just like a prosthetic joint or a pacemaker would. Your lifestyle could impact the lifespan of the implants, as well- things like dramatic weight loss/weight gain or a consistently active lifestyle can cause them to wear out more quickly.
The breast tissues around the implants will experience effects of the normal aging process, which may include some sagging. Your surgeon may recommend a breast lift or a revised breast implant procedure to keep your profile looking the way you desire.
One way to have your saline implants last longer is to ask the surgeon to fill them to their optimal levels. The implants will be round, firm, and be less likely to cause wrinkling. Saline implants that have been filled to their optimal levels also have a statistically lower rate of early failure.
Saline implants that by chance do leak will not cause harm because the saline is just salt water. The body will absorb it and the patient will notice a change in the breast volume within about 48 hours. The implant can then be removed and replaced. Silicone implants, on the other hand, do not leak when they rupture, and the rupture can only be detected by an MRI.
If you begin experiencing swelling or hardening of the breasts after getting implants, or the breasts begin to look distorted, feel numb, tingle, or become overly soft, you may need to have the implants removed or replaced. Call your doctor as soon as you begin to experience these symptoms.
Even if you never have any issues with breast implant failure (most women will not), you may want to get an updated procedure down the line as your breasts age. The size of the implants and their placement can also have a bearing on how long they last and the risk of complications, so carefully discuss all your options with your surgeon.
For more information about breast implants in Virginia, visit our breast augmentation page for educational information. To set up a consultation, call us at (703) 574-2588 or click here.
Follow NOVA Plastic Surgery on Twitter and Facebook!