Posted December 13, 2013 in
News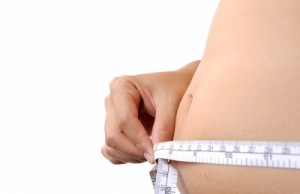 Liposuction is a surgical procedure that involves the removal of excess fat from areas of the body that have not responded to diet and exercise. Some people are genetically predisposed to having fat gather in the thighs or around the abdomen, and no amount of dieting or working out will shift those fat deposits. Its not about the effort youre putting into weight loss- its about your bodys natural wiring to keep fat where it is.
Liposuction is an excellent option for both men and women who are in otherwise good health, and are close to their ideal goal weight. Theres no age limit or age requirement for the procedure, but keep in mind that older patients with less skin elasticity might not have the same level or results as a younger patient.
There are a number of dos and donts to liposuction that you should keep in mind before getting the procedure:
Dos
Keep your weight at a healthy level before surgery, as close to your ideal weight as possible. Liposuction removes fat cells from the problem area, so if you gain weight or lose large amounts of weight after the surgery, your silhouette might not look like you want it to.

Do wear your compression garments after surgery, and follow all post-operative instructions. Compression garments help your skin compress over the space where the fat cells used to be, helping develop a smooth look over the area.

Do select a Board Certified plastic surgeon to perform your liposuction. Board Certified surgeons have extra training and must abide by very specific safety protocols to ensure you get the best results in the safest facilities.

Do continue exercising after you get the go-ahead from your doctor. Continuing with proper eating and exercising after surgery will keep your weight at a healthy level and prevent an alteration of your silhouette after surgery.

Do maintain gentle activity in the first two weeks after surgery, like slow walking. This helps fluid drain from the surgical site and will help prevent complications after the procedure.
Donts
Dont plan to get pregnant quickly after your surgery. That can result in weight fluctuations that will possibly alter your results.

Dont lift heavy objects or bend over during the first few days after your procedure. Your doctor will give you a more specific timeline.

Dont expect to see your results the same day of surgery. You might experience some swelling, and the compression garments will be obscuring your view anyway. Wait a few days for the swelling to go down and for the garments to be removed before assessing your new look. Keep in mind that the skin will continue to shrink over the area for up to a few weeks after the procedure.

Dont expect to use liposuction as a weight loss tool. Liposuction is designed to contour the body, giving you a smooth silhouette without unsightly bulges from stubborn fat. If you are at a point where you need to lose weight, work on that with your general practitioner before scheduling liposuction.

Dont smoke! It will delay your recovery because smoking lowers the oxygen levels in the blood, and your body needs oxygen to heal. Smoking is also the worst thing you can do for your skin, right after sunbathing, so its a good idea to quit for a number of reasons.
Liposuction can give you the body contours youve always wanted, and that you cant get from the hard work of diet and exercise alone. You can get the procedure done as a stand-alone to correct problem areas, or you can pair liposuction with other procedures for a more comprehensive change to your look.
For example, if you would like to increase your breast size while removing stubborn fat from your thighs or around the knees, you can combine liposuction with a fat-grafting breast augmentation. Your surgeon removes fat from where it isnt wanted, and puts it where it is wanted! This is an excellent option for patients who want larger breasts but do not want silicone or saline implants- its also a great set of procedures for a post-pregnancy Mommy makeover!
Call our Northern Virginia office at (703) 574-2588 to set up your free liposuction consultation today. View our liposuction photo gallery to see liposuction before/after pictures of real patients at NOVA Plastic Surgery.