Posted March 17, 2014 in
News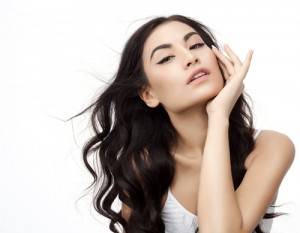 Spring break is coming (if it hasnt already come for you)! Many families take spring break off from work to vacation or relax while their kids are at home, and if youre not going to be traveling, its the perfect time to refresh yourself with a cosmetic procedure of your choice. Below, weve got a list of a few procedures that can have you up and back in your routine by the end of vacation.
Laser Hair Removal
Laser hair removal is a permanent way to remove hair from a specific area of your body, and spring is the perfect time to start the process because youll be done just in time for summer and bathing suit season! The first session takes anywhere from a few minutes to an hour, depending on the size of the treatment area, and you can return to your normal routine as soon as you leave the office.
Botox
Botox injections involve injecting a protein into the skin of deep wrinkles that relaxes the muscles beneath. Once the muscles relax, the skin over the muscle also relaxes, softening the appearance of the wrinkle and preventing it from deepening. Botox can be done in-office and you can get back to your normal routine immediately. Any bruising or redness from the injection site will be gone within about 48 hours.
Dermal Fillers
A dermal filler is an injection of a gel-like substance into deep wrinkles or sunken areas of the skin. It plumps up the sunken area or the sunken section of the wrinkle. Dermal fillers are popular for wrinkles that run from the lips to the chin, or the nose to the corners of the mouth, and for plumping up the lips. Dermal fillers can be given in the office, and any redness and swelling will be gone within about 48 hours.
Broadband Light Therapy (BBL/IPL)
Also known as a photofacial, BBL is used to treat the appearance of hyperpigmentation, age spots, uneven skin tone, and even fine lines and wrinkles. The light waves cause purposeful damage to the skin, encouraging the rejuvenation of new skin cells and fresh collagen. Photofacials can also be done in-office and usually over your lunch break, depending on the size of the treatment area. Most patients need multiple treatment spread over several weeks, but your first treatment can easily be done over spring break.
If you have any questions about cosmetic procedures in Northern Virginia, please call our offices at (703) 574-2588.