Posted February 13, 2012 in
News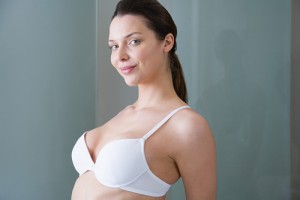 Women have a number of reasons for considering breast augmentation. Perhaps you want to expand your fashion choices, or balance a pear-shaped figure. Perhaps you want to increase fullness you may have lost during childbearing, breast-feeding, or weight loss. Maybe breast augmentation is a procedure youre considering to correct breasts that are different sizes. All of these reasons have an essential, foundational element: breast augmentation can significantly improve your self-confidence and self-esteem, which is why it is the most commonly performed cosmetic procedure.

A 2007 University of Florida study showed that women with already satisfactory self-esteem who underwent breast augmentation still experienced a significant increase in self-esteem after the procedure. Even if you approach the breast augmentation with already healthy self-esteem, you will still experience a boost in how you view yourself. Breast augmentation can also lead to other body-conscious decisions that go with a newfound sense of high self-esteem. Some women choose to quit smoking, eating healthier foods, and maintaining an exercise regime so they can stay fit and maintain their new figure.
Breast augmentation performed by a capable surgeon can help you claim the bust line you have always wanted. If youve never felt comfortable in your bathing suit, or experience feelings of shyness or social awkwardness because of your chest size, its time to come in for a consultation with Dr. Nukta. Dr. Nukta is a board certified plastic surgeon who believes that listening to the patient and combining their desires with his excellent surgical skills will result in the best outcome possible. Dr. Nukta will make sure that you are totally clear on what to expect from your post-operative appearance, and will ensure that your physical appearance more accurately reflects the person you are inside.
The intangible benefit of boosted confidence that comes from being completely happy with your appearance makes breast augmentation invaluable on the journey to higher self-esteem. With swimsuit season approaching soon, now may be the time to consider breast augmentation yourself.
Visit our breast augmentation page to see 3D animations, before and after photos, read FAQs and more.
If you're interested in coming into our Northern Virginia plastic surgery practice for a consultation, call (703) 574-2588 or click here to set up a consultation.
Follow us on Twitter @NOVAPLS, and like our Facebook Page!