Posted June 16, 2014 in
News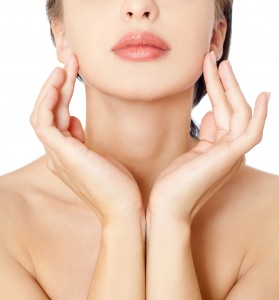 Laser hair removal is a great method of removing unwanted hair permanently. If you've never had it done before you may not know how to prepare for your first treatment. Laser hair removal is unlike other hair removal methods such as waxing, plucking, bleaching, or threading. The steps to preparing for a treatment are different and it is important that you follow them in order to get the most out of your sessions as well as for your safety to protect yourself from burns and hypopigmentation. These are the pretreatment instructions that we provide to all of our laser hair removal patients:

Avoid the sun for 4-6 weeks before and after treatment. Pigmented cells in your skin compete with the melanin in your hair. Since the laser targets pigment, if your skin is tan it will target that pigment instead of the hairs.
Your provider may ask you to stop any topical medications or skin care products 3-5 days prior to treatment.
You MUST avoid bleaching, plucking and waxing the hair for 4-6 weeks prior to treatment. The hair must be present in the follicle as it is the target for the laser light.
If you have had a history of perioral or genital herpes simplex virus, your provider may recommend antiviral therapy. Follow the instructions for your particular antiviral medication.
If you have a tan or have a darker skin type, a bleaching regimen may be started 4-6 weeks before treatment.
Recently tanned skin cannot be treated! If treated within 2 weeks of active (natural sunlight or tanning booth) tanning, you may develop hypopigmentation (white spots) after treatment and this may not clear for 2-3 months or more.
The use of self-tanning skin products must be discontinued one week before treatment. Any residual self-tanner should be removed prior to treatment.
Following these pretreatment instructions will protect you from any burns or hypopigmentation and allow you to get the best results from your laser hair removal treatments. With proper preparation for laser hair removal treatments, you will start to see results immediately with more permanent results around 4-6 sessions. If you have any questions about these instructions or would like to schedule a laser hair removal treatment with our trained staff, please call our office at (703) 574-2588.