Posted March 03, 2017 in
Face
As the weather gets warmer and the days get longer, high school students start thinking of one thing – prom! That magical night of dresses, dancing and fun.
Everyone wants to look their best for those all-important pictures. The teenage years can be tough times for skin, with breakouts and blemishes causing teens lots of frustration.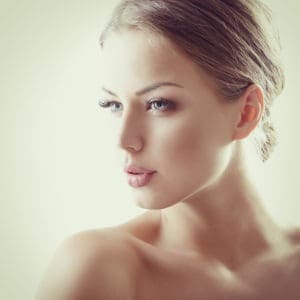 If your teen is headed to prom this year, we are here to give you some tips to help give his or her complexion a boost so they can be photo-ready on the big night! Here are 5 simple tips to get your teenagers skin glowing:
Encourage them to wash their face twice a day with a good face cleanser
Teen skin care regimen doesn't have to be a complex routine and applies to both boys and girls. But getting your teen to commit to doing the basics for skin care will serve them well leading up to the big night and for the long term health of the skin.
Teenagers should be using a good cleanser to wash their face every morning and every night. This will help to cut down on the natural oils and dirt and debris that inevitably build up during the course of the day. The oils can contribute to break outs and the debris can lead to black heads.
Skinceuticals has an array of cleansers to choose from, which allow us to customize the cleanser that best suits your skin. From acne prone skin, to oily, dry or sensitive skin we've got you covered.
Start using a moisturizer/sunscreen on a daily basis
At a minimum, teenagers also should be using a moisturizer and a daily broad spectrum sunscreen. A daily moisturizer will help to maintain the moisture content of the skin and keep the skin from drying out.
If your teen has oily skin, you my want to skip the moisturizer, but starting a routine of a daily broad spectrum sunscreen is a big step toward keeping teen skin healthy in the long term.
Sun is the enemy of healthy skin – the more sun exposure skin has the higher the risk of skin cancer in the future and the faster skin ages.
Sun is the culprit behind sun spots, age spots, wrinkles and even increases redness. When your teen is 30 they will thank you for being proactive and encouraging them to begin protecting their skin at a young age.
I can't tell you how many of my patients lament to me in the office that they just wish they had understood the importance of protecting their skin when they were in their teen years.
Exfoliate
For most skin types, exfoliation 2 or 3 times a week can help keep skin healthy and clear. Exfoliation removes the surface cells and helps to control oil and debris on the skin.
At NOVA Plastic Surgery we carry Clairsonic cleansers, which are excellent for achieving a gentle exfoliation of the skin surface.
Another option is to use a gentle scrub 2 or 3 days a week such as the Skinceuticals Micro-exfoliating scrub. It's just as important not to overdo it though.
Don't aggressively scrub the skin and don't exfoliate too often, which can actually worsen skin problems.
Book a facial to give the complexion a boost
At NOVA Plastic Surgery we have many facial options, several of which are excellent options for teenage skin. The Glow facial exfoliates and brightens the skin, giving your teen a picture perfect glow.
The Blemish Defense is great for acne or blemish prone skin and includes a gentle but effective exfoliation and a soothing mask to calm inflammation and redness.
And as long as your teen is getting a complexion boost, why not book your own glow session as well?
Drink plenty of water
Sometimes it's the simple things that can make a difference. Drinking plenty of water keeps the cells in your body hydrated, which is good for overall well being but in particular can give your skin a boost.
A good way to remember how much water to drink is the 8×8 rule – 8 oz of water 8 times a day. Drinking water keeps your cells functioning optimally, helps flush out toxins.