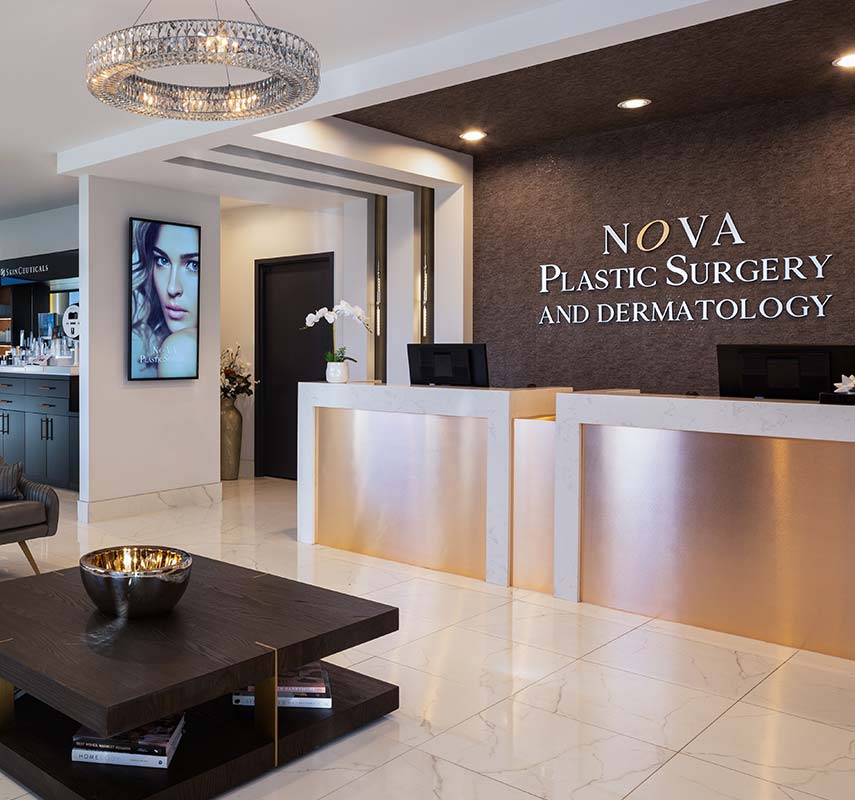 Welcome to NOVA Plastic Surgery
Your Trusted Plastic Surgery & MedSpa Offices in Loudoun County
At NOVA Plastic Surgery, our experienced and knowledgeable team is dedicated to helping each one of our clients look and feel their best.
With a unique one-on-one approach to client care and the use of the most advanced techniques available in the industry today, we are proud to be known as the best plastic surgeons in Loudoun County, VA. Whether you're looking to enjoy a day of pampering at our medspa or you're interested in a plastic surgery consultation, our friendly team offers a wide range of cosmetic services including breast augmentations, liposuction, laser hair removal and much more. For subtle enhancements that everyone will notice in all of the right ways, the team at NOVA Plastic Surgery can help to take you there.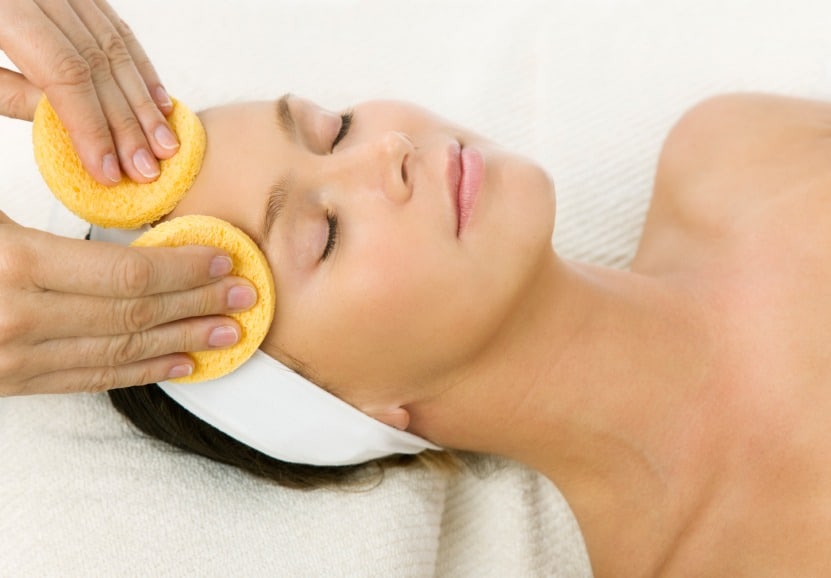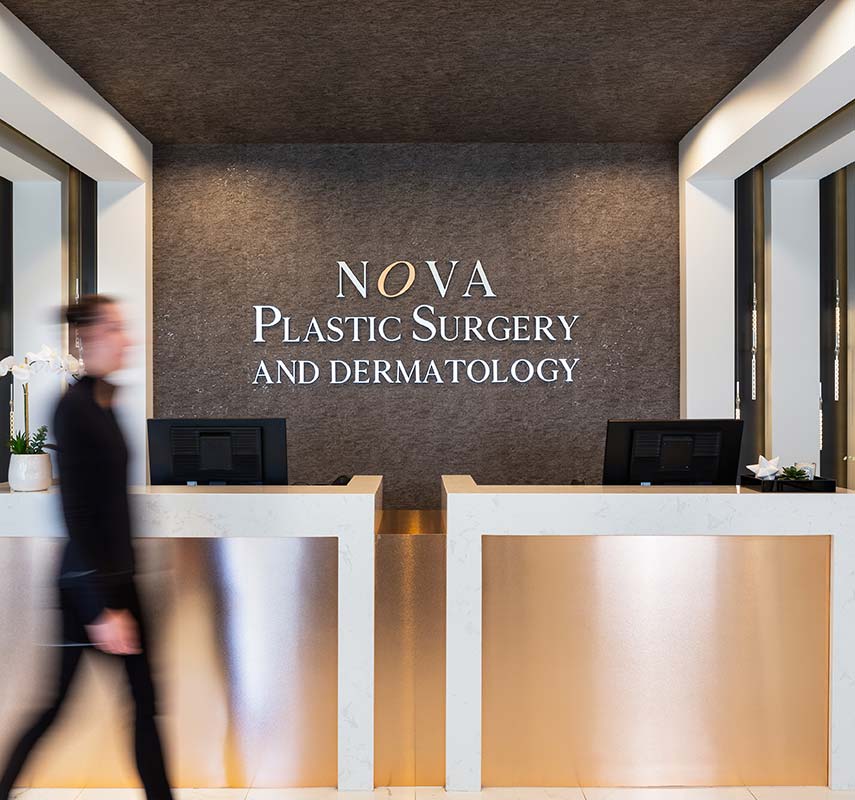 Meet Our Plastic Surgery Team in Northern Virginia
Dr. Fadi Nakuta is the founder of NOVA Plastic Surgery who specializes in plastic and hand surgery.
After completing 9 years of surgical training at some of the country's most revered hospitals and medical institutions, Dr. Nukta moved to Virginia to open our offices and began building his team of expert plastic surgeons. Now exclusively treating patients who are suffering from traumatic injuries to the hand and face, Dr. Nukta is delighted to work with a team of the best plastic surgeons in Loudoun County. With many years of combined experience and a dedication to helping each of our clients find the best versions of themselves, we are proud to provide a wide range of cosmetic services to choose from
Services Offered at NOVA Plastic Surgery
Plastic Surgery
To better serve a variety of clients in Northern VA, we are happy to offer a wide range of medspa and plastic surgery procedures. Some of the most popular plastic surgery options we provide include:
Breast Augmentations
Breast Lifts
Tummy Tucks
Liposuction
Facelifts
Facial Implants
Brow Lifts
And More
MedSpa
At NOVA Plastic Surgery, we understand that each one of our patients has a variety of health and beauty needs that change along with the seasons. Because of this, we also offer a wide range of less invasive cosmetic treatment options that are available in a relaxed and spa-like setting.
Some of the medspa services we provide include:
Facials
Dermal Fillers
Laser Hair Removal
Chemical Peels
Liquid Facelift
Botox
And More
Hand Surgery
With a dedication to helping patients recover from traumatic injuries, Dr. Nakuta is now primarily focused on hand surgery procedures. His hand surgery services are designed to treat extensor tendon injuries, hand fractures, peripheral nerve injuries and much more.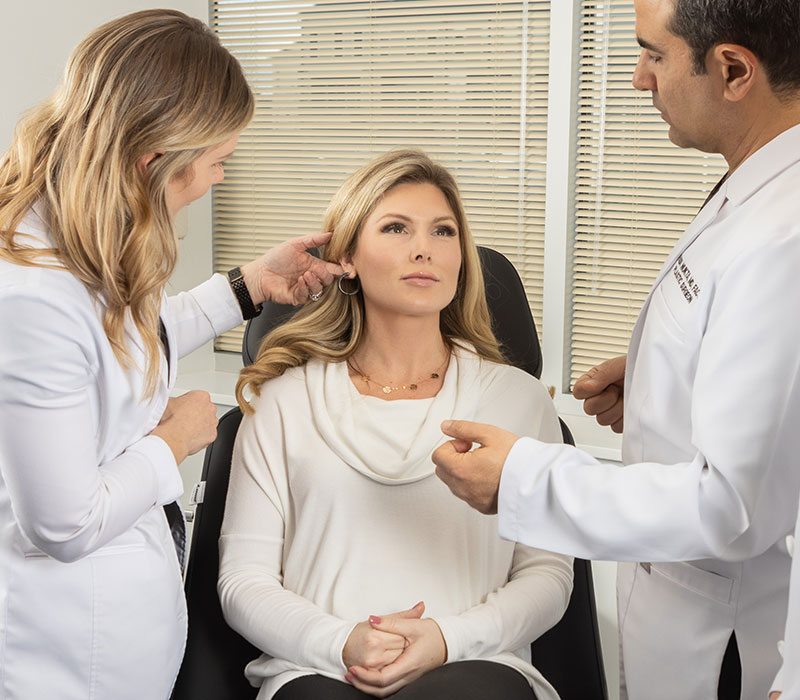 In everything that NOVA Plastic Surgery does, we believe in building confidence, creating trust, and offering peace of mind.
---
Schedule an Initial Consultation with Our Team Today
Want to discover how the best plastic surgeons in Loudoun County can help make a difference in your life? With an extremely high level of client satisfaction and glowing 5-star reviews, it's easy to see why so many Northern VA choose to work with our stellar team. If you are interested in learning more about the services we offer, please call (703) 574-2588 or visit our friendly team online today to schedule an appointment.