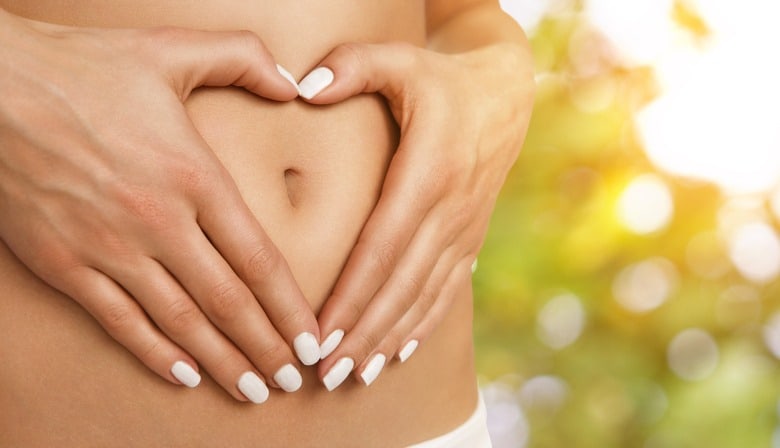 Mommy makeovers include some of the most popular and impactful cosmetic surgery procedures for women, but timing is everything. Understanding when it's time to speak with a board-certified plastic surgeon in Northern Virginia about your body goals will help you get results with which you'll be truly happy for a very long time.
Here are some signs that the time might be right for a mommy makeover.
1. You've finished having children
You wouldn't trade your children for anything, but the joy of motherhood comes at a cost. It fundamentally changes the body in ways that no diet, exercise, or shaper can undo, despite what you might hear from those selling diet fads and exercise equipment.
A mommy makeover can help you get your pre-pregnancy body back. It can restore your confidence in your appearance and general happiness with your life. If your family is complete, it's time to work with a board-certified plastic surgeon in Northern Virginia to finally accomplish your body goals.
2. You have excess skin/fat that won't go away with diet and exercise
One of the primary differences women notice after pregnancy is loose skin, and if you have multiple children, it gets progressively worse. You may no longer feel comfortable in a bikini or certain nightwear. Getting a tummy tuck as part of your mommy makeover fixes this problem. A mommy makeover applies multiple cosmetic surgery procedures to restore your body and your confidence.
3. You have diastasis recti
During pregnancy, the uterus expands. As it does, it must move anything in its way, including muscle structure. Diastasis recti is a condition in which the two large vertical muscles in the front of the abdomen pull apart from each other, causing a bulge in the middle that no diet or exercise can do anything to correct.
During a mommy makeover, a board-certified plastic surgeon in Northern Virginia can address this common problem as part of your overall personalized mommy makeover plan.
A mommy makeover can be customized based on your needs and desires. It may include some or all of these cosmetic surgery procedures:
Correction of diastasis recti

Tummy tuck

Liposuction

Lipo alternative such as CoolSculpting

Breast augmentation

Breast lift

Buttocks lift

Other rejuvenation procedures
It's all about you and what you want.
Are you working hard to get rid of excess fat and skin, but seeing minimal results? Read our guide to see if a tummy tuck, liposuction, or CoolSculpting might be right for you ➤
4. There's not enough time in a mother's schedule to work out like a professional athlete
Today, 70 percent of women with kids under 18 are also in the workforce. Forty percent of women are the primary breadwinners for their families. Pew Research found that, on top of everything else, women spend an average of 14 hours a week actively caring for their children. You may be surprised to learn that in the '60s, women actually spent an average of six fewer hours taking care of their children. It's no wonder that the average woman in her 40s is only getting six hours of sleep each night.
Between getting the kids to practice, running errands, and working a 9 to 5, there just aren't enough hours in the day to work out.
Not only is it hard to find time to work out, but your body is also starting to work against you as your hormone levels are changing and you may be entering perimenopause. Your metabolism is dropping and you have to work out harder to get the same results; most women in their 40s need to work out 1-2 hours per day to reclaim their pre-pregnancy bodies.
Getting a mommy makeover from a board-certified plastic surgeon in Northern Virginia gives you the head start you need to get your body back so you can maintain it long-term.
5. Happiness with your body is good for your mental health
Throughout your life, what makes you happy has likely varied. From money to a new car to being with a certain someone to having kids, there's a reason we pursue happiness: Happiness is the mental state in which we experience the least stress, have the strongest immune system, and are generally in the best overall health.
Happiness is important. And how you feel about your body can be a big happiness booster.
Researchers at Chapman University surveyed over 12,000 men and women and found that how we feel about our body has a huge impact on our overall happiness. The study found that discomfort with the body profoundly impacted:
Relationships

Confidence in social situations

Confidence at work

Sex lives

Amount of fear that a spouse might cheat

Overall life satisfaction
The only factor that outranked comfort in one's body was a high level of financial security. That doesn't necessarily mean being rich, but simply feeling secure about money.
If you're wondering if a mommy makeover might be right for you, read our guide Taking Back Your Perfect Shape: A Guide To Tummy Tucks, Liposuction, and Coolsculpting to get a professional opinion on the options available to you.