Posted June 18, 2015 in
News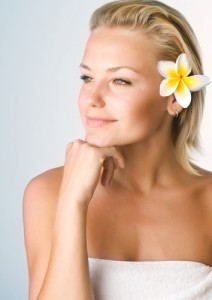 If youre anything like me, youll go to lay outside on a bright and sunny day with the intention of getting a great tan and (inevitably) end up looking as red as a lobster because you forgot an integral part of your routinesunscreen!
Regardless of how much we are warned about sun damage and the lasting effects, a lot of us neglect advice and skip the sunscreen portion of our daily routine. UVA/ UVB rays penetrate your skin as well as cause lasting skin damage. Among the list of damage that can be done, some arent as apparent as the sunburn we typically think of. UVA rays penetrate deeply into the skin, damaging the lower layers leading to hyperpigmentation, wrinkling, and loss of elasticity. UVB rays primarily affect the outer layer of the skin, attributing to sunburns and the increase in the risk of skin cancers.
With summer in full swing, its a great idea to reevaluate your SPF regimen. Here at NOVA Plastic Surgery, we offer two different skin care lines that carry broad-spectrum (protection from UVA and UVB rays) sun care products.
EltaMD houses a variety of sunscreens that prevent sun damage and provide a true broad-spectrum UVA/UVB protection. EltaMD products are zinc-based, non-comedogenic, sensitivity-free, fragrance-free, and paraben-free. Below is a list of the products that we carry in office:
UV Daily Broad-Spectrum SPF 40 **also available in tinted!**
Moisturizing facial sunscreen for normal, combination, and post procedure skin
UV Facial Broad-Spectrum SPF 30+
Moisturizing facial sunscreen for dry and post-treatment skin
UV Physical Broad-Spectrum SPF 41
Facial sunscreen for extra-sensitive and post-procedure skin
UV Sport Broad-Spectrum SPF 50
Water resistant, full body sunscreen for all skin types
UV Clear Broad-Spectrum SPF 46
Facial sunscreen for skin types prone to acne, rosacea, and hyperpigmentation
UV Pure Broad-Spectrum SPF 47
Face and body physical sunscreen for all skin types
UV Lip Balm Broad-Spectrum SPF 31
Creamy and moisturizing lip sunscreen for all skin types

Another line that we carry here at NOVA Plastic Surgery is SkinCeuticals. SkinCeuticals products are formulated with highly effective ingredients in order to protect against UVA/UVB. These products all include a transparent zinc oxide, Z-Cote(r), which is proven to protect against damaging UVA raysthe most common culprit of premature aging.
Physical Fusion UV Defense Broad-Spectrum SPF 50
Ideal for all skin types, even extremely sensitive
Physical Eye UV Defense Broad-Spectrum SPF 50
Formulated specifically for the unique structure of the thinner and more sensitive skin
around the eye offering protection without migrating into and irritating the eye

Both of these regimens are great for future-proofing your skin against the harmful effects of the sun. Be sure to ask any questions you have and pick up some protection today!