Posted July 05, 2013 in
News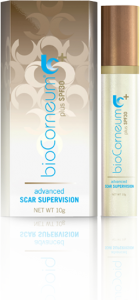 With all of the benefits and self-improvements that come from plastic surgery also come the scars from the surgical procedure. Our Double Board Certified surgeon, Dr. Fadi Nukta, who is highly skilled and trained, will do his best to minimize the scars left behind from surgery, but we also have the help of a phenomenal product to diminish the appearance of them.
bioCorneum(r)+ is an FDA-cleared topical scar treatment with SPF 30 that is used to hydrate the scar, protect it from sun exposure, and allow the scar to mature while improving its physical and cosmetic appearance. bioCorneum(r)+ is the only treatment our office recommends for the treatment of scars. For the best results, we recommend a twice daily application for 3-6 months.
Angelina Jolies surgeon recently posted information on Angelinas full treatment program on her website. The treatment program also included the use of bioCorneum(r)+. You can read more here: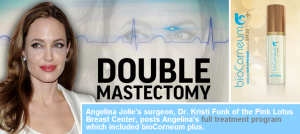 If you have an old or new scar or are considering cosmetic surgery which will leave you will a scar, talk to your doctor about the scar treatment that is right for you. To schedule a consultation with our surgeon, please call our office at 703-574-2588.