Posted January 17, 2014 in
Breast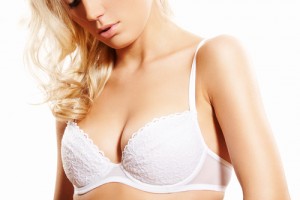 A breast reduction is a surgical procedure that removes extra breast volume (by removing tissue and fat), decreasing your cup size and alleviating various medical problems and daily discomforts associated with heavy, large breasts. Women who undergo a breast reduction experience immediate and long-term benefits, including the ability to breath more deeply, stand up straight without strain, and forego unattractive bras that cut into the skin.
Getting a breast reduction is a big decision. Not only will it alter your shape, it will also relieve back, neck, and shoulder pain, let you exercise with more ease, and remove obstacles to enjoying your everyday life. It can majorly change your day to day activities, and is therefore not something that should be approached lightly. Before you decide to get a breast reduction, the American Society of Plastic Surgeons recommends that you ask your surgeon the following questions:
Are you certified by the American Board of Plastic Surgery?

Are you a member of the American Society of Plastic Surgeons?

Were you trained specifically in the field of plastic surgery?

How many years of plastic surgery training have you had?

Where and how will you perform my breast reduction procedure?

Do you have hospital privileges to perform this procedure? If so, at which hospitals?

Is the office-based surgical facility accredited by a nationally or state-recognized accrediting agency, or is it state-licensed or Medicare-certified?

Am I a good candidate for breast reduction?

What will be expected of me to get the best results from breast reduction surgery?

What surgical technique is recommended for me?

How long of a recovery period can I expect, and what kind of help will I need during my recovery?

What are the risks and complications associated with my breast reduction procedure?

How are breast reduction complications handled?

How will breast reduction affect my ability to breastfeed?

How can I expect my breasts to look over time? After pregnancy? After breastfeeding?

What are my options if I am dissatisfied with the outcome?

Do you have breast reduction before-and-after photos I can look at for this procedure? Which results are reasonable for me to expect?
The first question is especially important. A Board Certified Surgeon must adhere to extra ethical standards, undergo extra training, and perform their procedures at accredited facilities. Using a non-Board certified surgeon opens you up to a number of risks. Finding out what facility the doctor uses will allow you to research that facility (including reading any patient reviews available online). The final question is also very important- the surgeon you select should be able to show you before-and-after photos so that you can see the results of their work. Looking at the results other patients have gotten will give you a good idea of what you can expect.
Questions about your potential recovery time and what recovery is like will help you plan your recovery: how much time youll need to take off work, when you can get back in the gym, how often youll need childcare while you recover, and whether or not youll need help once you go home from the surgery. Being prepared for your recovery and recovery time will help prevent unnecessary post-surgical complications.
If youre in your child-bearing years and plan to have children (or even if youre unsure), be sure to discuss how a breast reduction will affect your ability to breastfeed. While some women have no problems doing so after the procedure, other women find that they are unable to breast feed. Pregnancy and breast feeding also alter the size and shape of your breasts, so your results from your reduction might be altered if you have children after the surgery. Your surgeon will be able to tell you exactly what you can expect in your personal situation.
If youre interested in a breast reduction and have questions, please call our Northern Virginia office at (703) 574-2588. Dr. Nukta, our Board Certified plastic surgeon, will answer the questions listed here as well as any others you have about the breast reduction procedure. Just think- if you schedule the surgery this winter or spring, youll have a brand new shape just in time for bathing suit season!