Posted January 24, 2014 in
News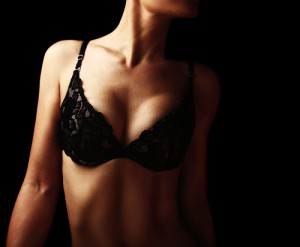 A breast augmentation is a surgical procedure designed to enlarge the size of the breasts, giving them fuller volume and more pronounced cleavage. This can be achieved by inserting saline or silicone implants, or through a transfer of fat from the patients own body (which is especially convenient if you have stubborn fat somewhere on your body that youd like removed). Getting a breast augmentation is an excellent way to make shopping for clothes easier, improve your self-image, or even get back your pre-baby body.

Getting a breast augmentation is a serious and life-changing decision, and should be approached with a great deal of consideration. Your surgeon will walk you through what to expect, the recovery process, and all the risks or possible complications. However, its important to ask your own questions before you decide to have the surgery to be sure that you know exactly what to expect and that youre getting the best care possible.
The American Society of Plastic Surgeons encourages potential breast augmentation patients to ask the following questions of the surgeon theyre considering:
Are you certified by the American Board of Plastic Surgery?
Were you trained specifically in the field of plastic surgery?
How many years of plastic surgery training have you had?
Do you have hospital privileges to perform this procedure? If so, at which hospitals?
Is the office-based surgical facility accredited by a nationally-or state-recognized accrediting agency, or is it state-licensed or Medicare-certified?
Am I a good candidate for breast enhancement or breast enlargement?
What will be expected of me to get the best results?
Where and how will you perform my breast augmentation surgery?
What shape, size, surface texturing, incision site and placement site are recommended for me?
How long of a recovery period can I expect, and what kind of help will I need during my recovery?
What are the risks and complications associated with my procedure?
How are complications handled?
How many additional implant-related operations can I expect over my lifetime?
How will my ability to breastfeed be affected?
How can I expect my implanted breasts to look over time? After pregnancy? After breastfeeding?
What are my options if I am dissatisfied with the cosmetic outcome of my implanted breasts?
How will my breasts look if I choose to have the implants removed in the future without replacement?
Do you have breast augmentation before-and-after photos I can look at for this procedure and what results are reasonable for me?
Making sure youre working with a Board Certified surgeon is perhaps the most important thing you can do when considering breast augmentation. Board Certified surgeons have extra surgical training, only work at accredited facilities, and must abide by extra ethical guidelines. Using a Board Certified surgeon helps ensure youll have the best care, with the most up-to-date techniques and safety procedures, and the least risks possible during your recovery.
The questions about what your implants will look like over time and with various life changes (weight gain, pregnancy, breast feeding, etc.) are especially important. We dont know what life holds for us in the future, and youll need to be aware of all the changes that can occur to the appearance of your implants with those changes. Knowing that your surgeon will handle any post-operative concerns you have about the appearance of your augmented breasts will give you added peace of mind before you proceed with the surgery.
Asking about the size and type of implants you should get probably wont be necessary- thats an integral part of your initial consultation. Your surgeon will do a physical examination and help you select the best size and variety of implant for your frame. A good surgeon wont recommend any procedure that youre not comfortable with, and will take all your concerns about recovery time into consideration before making their recommendations.
And if you forget to ask all these questions, remember this one: ask to see before and after photos of your surgeons previous work. It will give you a more accurate idea of what to expect than your surgeons answers can. Youll be able to see real life patients and what their new breasts look like, along with being able to ask what type and size of implant they got.
If youre considering getting a breast augmentation and want to speak with a Board Certified surgeon in Northern Virginia, call our office at (703) 574-2588 for a consultation.