Posted March 12, 2019 in
Face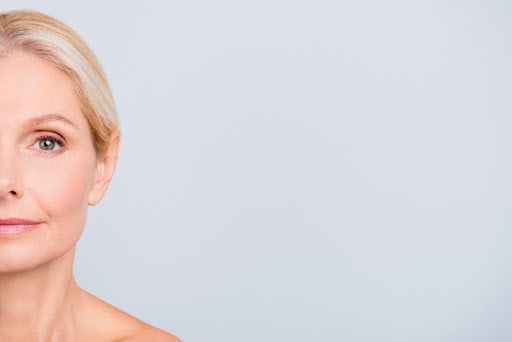 People often rave about the impressive results that ProFractional laser treatments offer. It's a state-of-the-art treatment that boosts your overall skin clarity and rejuvenates the skin, resulting in a refreshed, youthful appearance that you'll love.
Of course, if you're thinking about getting the treatment, you probably have questions about the cost, the aftercare, and ultimately the results you can achieve. That's where we come in. Below, we'll share everything you need to know about getting ProFractional laser treatment at our med spa in Northern Virginia.
Behind the Treatment
The ProFractional laser is a new advancement in laser technology that treats a "fraction" of the skin by creating micro-channels deep in the tissue, below the epidermis. This promotes the production of collagen, which is responsible for the plump, youthful appearance of skin. The treatment improves a range of common complaints, including:
Fine lines

Wrinkles

Skin discoloration

Acne scarring

Trauma/surgical scars

Collagen depletion

Skin tone
The most popular treatment areas are the face and neck; however, people often get treatment for the chest and hands as well. The cost of ProFractional laser treatment varies depending on the area being treated, but typically ranges from $500-$2,000. This not only covers the provider's fee, but also accounts for the cost of the materials. Costs will also vary depending on the area you live in and the provider you choose.
During the Procedure
Before the start of your ProFractional laser treatment, we'll apply a topical numbing cream to the treatment area for your comfort. The treatment takes around 20 minutes and is commonly described as a warm sensation accompanied by the feeling of small pebbles hitting the surface of the skin. This is followed by the feeling of a sunburn; however, we use a chilling machine to direct cool air toward the treatment area in order to decrease any discomfort. After your treatment is complete, we apply cool compresses and soothing ointment to the skin.
About the Aftercare
Aftercare for ProFractional laser treatment is relatively simple, but it's also critical that you follow it in order to achieve optimal results. To properly manage your recovery, you should clean the treatment area with a gentle cleanser and apply a soothing balm for 1-3 days following your treatment. Because your skin will be more vulnerable, avoid the sun until you're fully healed. You should also use a zinc-based sunscreen on a daily basis because this will help you avoid sun damage and prolong your results.
Results You'll Love
In just one treatment, your skin will appear smoother, tighter, and refreshed after you're finishing healing. You'll continue to see improvements over the next 4-6 months as your collagen levels increase and begin remodeling themselves. The number of treatments you'll need will depend on your unique needs and personal goals.

A knowledgeable provider with experience in laser treatments will work with you to develop a treatment plan to achieve your ideal results. ProFractional laser treatment is often combined with other treatments, such as MicroLaser Peel and/or BBL, depending on the results you're looking for. You should wait 4-8 weeks between treatments. If you're curious about what you can expect from the treatment, check out some of the before and after photos on our website.
There are many benefits to getting ProFractional laser treatment to rejuvenate your appearance with little to no downtime. Contact our office if you're interested in getting ProFractional laser treatment or one of the other treatments we offer at our med spa in Northern Virginia.