Posted February 03, 2015 in
News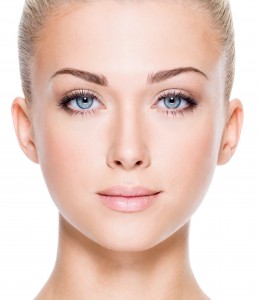 Every person is different and their skin care routine should be too! There are so many products out there available to treat many different skin problems. The most common problems that we encounter at NOVA Plastic Surgery are redness, wrinkles, discolorations, and aging skin. To better treat these problems without injectables, laser, or invasive procedures, we carry SkinCeuticals medical grade skin care line. We have a specific product that we suggest for each of your skincare concerns:
Redness
-SkinCeuticals Redness Neutralizer is a soothing gel cream that helps treat triggers of redness and rosacea. This product is designed for sensitive skin and contains ingredients that help soothe and comfort irritated skin. Redness Neutralizer reduces redness and flushing by 30% by strengthening the skins barrier and combatting environmental triggers responsible for redness.
Wrinkles
-SkinCeuticals Skin Firming Cream is a powerful treatment made for correcting environmental skin damage. If youve noticed your skin losing firmness due to excessive time spent outdoors in the damaging UV rays, this product is for you! This cream helps target environmental agressors while repairing photodamage and firming the skin.
Discolorations
-SkinCeuticals Advanced Pigment Corrector is a treatment for correcting and preventing discolorations. This product contains no hydroquinone (which can cause redness & irritation) but is proven as effective as the leading standard in treating discolorations. Its comprehensive approach exfoliates existing spots, inhibits melanin transfer, blocks excess melanin product, and boosts pigment resistance.
Aging
-SkinCeuticals Retinol 0.5 is a nighttime treatment to reduce fine lines, blotchiness, age spots, and blemishes. It contains 0.5% pure retinol to help with cell regeneration and collagen production. Retinol 0.5 is a great comprehensive skin treatment for correcting several common skin problems at the same time.
Along with these specific SkinCeuticals products, we also carry many other products from the SkinCeuticals line as well as EltaMD Skincare. If you are suffering from one of the above skin problems or even a different one, feel free to call our office to schedule a skin care consultation with our Physician Assistant. She is happy to go over your concerns and help you create a skincare regimen that is best for you. Call our office at 703-574-2588 to schedule today!