Posted February 14, 2014 in
News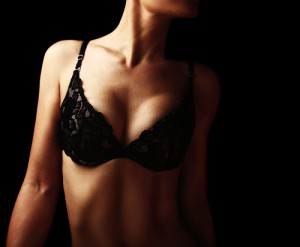 Breast augmentation, or the surgical increase of the size of the breasts, is one of the most common plastic surgeries in the world, with hundreds of thousands of procedures performed every year. Like any surgical procedure, it comes with associated risk of complications (though those complications are lessened by selecting a Board Certified Surgeon). Here, well discuss some of the risks of the procedure.
The American Society of Plastic Surgeons lists the following possible risks:
Unfavorable scarring

Bleeding (hematoma)

Infection

Poor healing of incisions

Changes in nipple or breast sensation, may be temporary or permanent

Capsular contracture, which is the formation of firm scar tissue around the implant

Implant leakage or rupture

Wrinkling of the skin over the implant

Anesthesia risks

Fluid accumulation

Blood clots

Pain, which may persist

Deep vein thrombosis, cardiac and pulmonary complications

Possibility of revisional surgery
In most patients, the scars from the incisions will fade over time to the point that they arent even noticeable, but some patients do have a genetic predisposition to developing red, raised scars when they have cuts. And as for revisional surgery, the most common cause of that is that the patient wants to change their implant size. Working with a surgeon who listens to your desires when it comes to implant size will lessen that risk considerably.
Capsular contracture is a risk that the tissue around the breast implant will become hard due to scarring inside the body. Contracture can range from mild to severe, and in severe cases can require the removal of the implant and scar tissue and the placing of a new implant. This is not common, though research has shown that the rate of capsular contracture might be higher with the use of textured implants. Not allowing the implant to touch the patients skin before insertion has also been shown to decrease the rate of occurrence. Your surgeon will also give you massages to perform on the breasts after surgery to decrease the risk. Changes in nipple sensation after augmentation is also very rare.
Wrinkling of the implant, also known as rippling, is where you can see the edges of the implant when you look at the breast. This generally only occurs with saline implants (as silicone implants dont wrinkle). Overfilling the implant can help prevent rippling and wrinkling from occurring.
As you can see, having a surgeon who listens to you and has plenty of experience in performing the procedure greatly reduces the likelihood that youll experience any complications. There are risks associated with any surgical procedure, but doing your homework and selecting a knowledgeable, Board Certified surgeon will allow you to rest assured that youre having the safest procedure possible.
If you would like to schedule a free breast augmentation consultation in Northern Virginia, please call our offices at (703) 574-2588!