Posted November 10, 2014 in
News
The biggest question that we get at the front desk of NOVA Plastic Surgery is what products do YOU use? We each have our own skincare routine but we do each have a favorite product that we use regularly! At NOVA Plastic Surgery, we carry two full skincare lines EltaMD and SkinCeuticals. Let us tell you what our favorite products are:

Christy: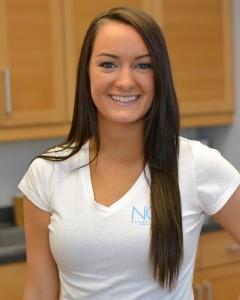 My favorite product is the EltaMD UV Clear sunscreen. I have always been a tanner since high school I know its bad! When I started working here, I knew I had to stop tanning because I could see firsthand how bad it is for your skin. I have always had some acne problems and thought that tanning helped it by drying out my skin but I was wrong. Since I quit tanning, my skin has NEVER looked better. I now am a religious user of the EltaMD UV Clear sunscreen. This sunscreen is perfect for my skin because it is made for acneic skin. Its very lightweight and I can wear it every day underneath my makeup. I know that even in the winter, my skin can still be affected by the suns UVA (aging) rays so I make sure to wear it year round. I suggest this product to all of our patients with a similar skin type to me, but we also carry many other types of EltaMD sunscreens so there is a perfect sunscreen for everyone!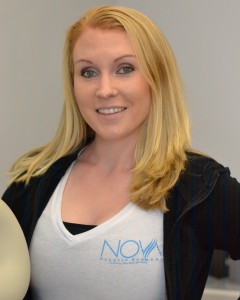 Jenn:
My favorite product is SkinCeuticals Emollience. This product is super moisturizing and I especially love it during the cold & dry winter months. I find that during the winter my skin gets super dry and irritated from the cold. During this time, I use Emollience every day in the morning and at night to keep my skin moisturized. I recommend this product because it is super moisturizing but not oily. I can wear it throughout the day under my makeup and dont have to worry about it melting my makeup off my face. During the summer months I use it at night and the Daily Moisture during the day. I also find that the Hydra Balm is a great moisturizer for very dry skin such as the elbows, knees, and feet. I just cant get enough of the SkinCeuticals moisturizers!



Sherri: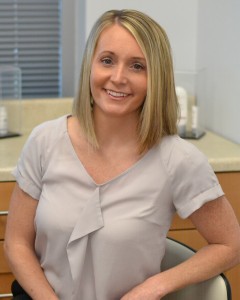 My favorite product that we carry is the SkinCeuticals APC (Advanced Pigment Corrector). I use this twice a day every day! I have always had freckles and sun damage on my face and this product is perfect for that. I had a Micro Laser Peel, which helped reduce the amount of hyperpigmentation on my face and I use the SkinCeuticals APC in conjunction with Micro Laser Peels and BBL to keep my face clear! I recommend this product over other pigment correcting products because it does not contain hydroquinone. Hydroquinone is a powerful ingredient that can cause a lot of dryness, redness, and irritation. This product brightens and boosts my skin tone without causing those side effects. I love it!