Posted February 17, 2012 in
News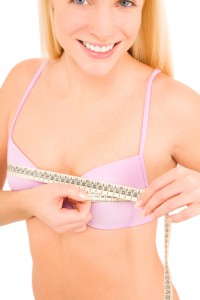 If you ask women who are considering breast augmentation about their number one concern, it would probably be uncertainty about the final result. While traditional before and after images of previous patients can give a potential patient an idea of what to expect, they dont give a woman an image of what they will personally look like after surgery. At NOVA Plastic Surgery, we now have the ability to show a woman that- a stunningly accurate 3-D simulation of her bodys post-operative appearance.

Dr. Nukta uses the state-of-the art e-Stetix 3-D simulator from Crisalix. The Swiss engineered software is the first 3-D simulator for breast augmentation. The simulator uses the measurements of the patient and images from a regular digital camera to create a 3-dimensional simulation of the patients body.
Dr. Nukta can then select various types and sizes of implants, and the simulation will alter to show the post-operative appearance of the body with those specific implants. Within seconds, a patient will have an idea of how she will personally look after breast augmentation. Older simulators came with unwieldy equipment and could take an uncomfortably long time to produce the images. This new technology is instantaneous, simple, and web-based. The patient will be comfortable, and get the information she needs immediately.
Along with showing the patient an accurate picture of her post-operative body, the 3-D simulator allows her to make the most informed decision possible regarding which implants to select. The simulator, along with Dr. Nuktas expert opinion, will help the patient decide which implants will give her the silhouette she most desires.
Our 3-D simulator is just one step in the comprehensive consultation process at Nova Plastic Surgery. We utilize all available tools to ensure that you will be completely satisfied with your breast augmentation process from the moment you walk in the door.
Visit our breast augmentation page to see 3D animations, before and after photos, read FAQs and more.
If you're interested in coming into our Northern Virginia plastic surgery practice for a consultation, call (703) 574-2588 or click here to set up a consultation.
Follow us on Twitter @NOVAPLS, and like our Facebook Page!