Posted December 02, 2014 in
News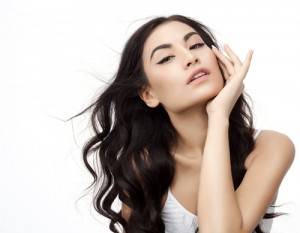 Its finally December, which means the holidays are coming up! This is the best time to treat your skin before those holiday parties begin. But just because its winter, doesnt mean you have extra time to be laying around recovering from a big procedure. At NOVA Plastic Surgery we have created three packages that are designed to give you the best bang for your buck, and less downtime! Each of these packages are designed to treat several problem areas at once, quickly and easily. Check out our three packages for treating aging eyes, rejuvenating your skin, or treating wrinkles and sun damage.
If you are suffering from sun damage and wrinkles, the Forever Young Package is for you. The Forever Young Package combines one BBL treatment with an area of Botox. The Botox can be used to treat either your entire forehead, in between the brows & crows feet, or crows feet & forehead. Botox reduces muscle activity that causes the wrinkles in these areas. While Botox will work to smooth out the wrinkles on your face, a treatment of BBL will treat age/sun spots, redness, uneven skintone, hyperpigmentation, and rosacea. After one Forever Young Package, your skin will be smoother, more even, and more rejuvenated. Also, there is very little downtime! After Botox, you will need to take it easy for a couple of hours aka no gym or intense working out right after. After BBL, you will be slightly red for a day or two but it can be easily covered with makeup.
If you are suffering from aging around the eye area, the Fresh Look package is for you. The Fresh Look Package combines an area of Botox with a 3 mL supply of Latisse. Thinning eyelashes along with wrinkles around the eyes (crows feet) can really age the eye area. To refresh this area, we suggest Botox injections to the crows feet and between the brows to smooth out wrinkles around the eyes. We also suggest Latisse to grow fuller, darker, and longer eyelashes. The best part is there is hardly any downtime! Again, after Botox you will want to take it easy for a couple of hours. Latisse has no downtime because it is a daily treatment that you apply once a day at night and it will grow lashes over a period of time. Your eyes will be looking renewed in no time!
Lastly, if you are looking for an overall skin rejuvenating package, the Youthful Radiance package is perfect for you. This package combines a BBL treatment with a Micro Laser Peel. The BBL treatment will treat any discolorations such as sun damage, age spots, hyperpigmentation, rosacea, broken capillaries, and uneven skin tone. The Micro Laser Peel treats the texture of your skin along with fine wrinkles. After one of these packages your skin will be looking smoother, more even, and rejuvenated. The downtime for this package is that you will be red/flaking for a couple of days and remain red for a couple of weeks (easily covered with makeup after the first two days).
For more information or to schedule a consultation with our P.A. Sherri Anderson at our Med Spa in Ashburn, Virginia, please call 703-574-2588.