Posted May 08, 2013 in
News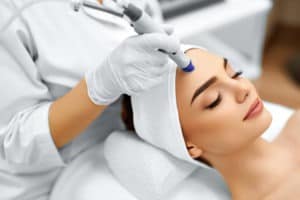 A mommy makeover is a combination of procedures customized to help you look your best after pregnancy, childbirth and/or breastfeeding. Motherhood changes our bodies, and some of those changes are not as appreciated as others! Loose skin around the abdomen, lost volume in the breasts, and even losing several cup sizes- all those changes and more can happen after having children.
The mommy makeover lets you pick what procedures would help you look your best, with the help of a qualified plastic surgeon. Some women choose to get a tummy tuck and a breast lift, while others get a mini-tuck and liposuction to the hips or buttocks. You can also get a breast augmentation, or a lift and augmentation simultaneously. There are many options available for women who have had kids.
So how do you know if the mommy makeover in Northern Virginia is right for you?
The biggest question to ask yourself is why do you want the mommy makeover? Is it to satisfy yourself and feel good about how you look, or is it to please someone else? You should never undergo any elective surgery for anyone but yourself. That isnt to say that your spouse or partners opinion isnt relevant, but it should not be the reason you decide to go with the surgery.
Another important question is: what will you do while you recover? Who will look after the kids? Recovery from a mommy makeover is generally between four to six weeks, depending on which procedures you get- can your spouse or partner be home to help during that time? You wont be doing the normal amount of lifting and moving that comes with parenthood!
Finally, consider your health, both emotional and physical. You should be as healthy as possible and close to or at your ideal weight before undergoing surgery. You should also have an established healthy body image, without any unrealistic expectations about what the procedure can do for you.
If you have questions or would like to schedule a mommy makeover in Northern Virginia, call us at (703) 574-2588. Follow us on Twitter and Facebook!