Posted December 09, 2013 in
News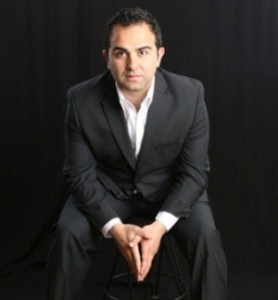 Selecting your cosmetic surgeon is one of the most important decisions you can make when it comes to your appearance. A good cosmetic surgeon is knowledgeable in the most up-to-date techniques and safety protocols, can help you select exactly the procedure that will fulfill your needs, and never pushes extra procedures on you when you dont need them. It can be difficult to know exactly how to go about selecting a surgeon, so here are a few tips:

1. Always Use a Board Certified Surgeon. A surgeon who is certified by the American Board of Plastic Surgery will have specialized training in plastic surgery, is required to continue education throughout their career, and must abide by the ethical standards of the board. If you select a surgeon who is not board certified, there is no guarantee about his or her training or education.
2. Frequency of procedures. Ask the surgeon youre interested in how often they perform the procedure that you want to get- it should be fairly often. Frequent performance of the procedure you want shows you that the surgeon is experienced and you can have more confidence in the results you will probably get.
3. Listen to the ABPS. The American Board of Plastic Surgery recommends that you select a surgeon who does the following:
Answers all of your questions thoroughly and clearly.

Asks about your thoughts to recommended treatment.

Offers alternatives, where appropriate, without pressuring you to consider unneeded or additional procedures.

Welcomes questions about your procedure and his or her professional qualifications, experience, costs and payment policies.

Makes clear the risks of surgery and possible outcomes.

Gives you information about the procedure you want."
The surgeon should also leave the final decision to you, always.
4. Consider the facilities. Be sure to ask the surgeon if they have hospital privileges to perform the procedure youre considering, and if so, at what hospital. Hospitals do background checks on their surgeons, so if your surgeon doesnt have any hospital privileges, thats a red flag. Ask this even if your procedure is an outpatient one that wont require hospitalization. The facility should also be accredited.
5. The Surgeon Should Spend Time With You. During your initial consultation, the surgeon should spend plenty of time with you, explaining the risks and benefits of the procedure youre considering, and answering all your questions. You shouldnt feel rushed
6. Look At The Pictures. Many plastic surgeons will provide before and after photos of patients who have had the same procedure youre considering. Examine the photos carefully, looking for anything you dont like. Ask questions about what you see. If the office doesnt provide you with before and after photos, thats also a red flag.
7. Ask Around. Ask your friends and family for a recommendation! If none of your friends have had any plastic surgery (or just dont want to give up their secret weapon), you can check a doctors reviews on Yelp or other community review sites. Community reviews are written my clients, so youll get an honest opinion from a former or current patient on everything from the staffs professionalism to the doctors skill. The doctor you select will also possibly have customer recommendation letters or statements you can review, as well.
In summary, youre looking for a skilled, ethical, well-trained plastic surgeon who specializes in plastic surgery and who performs a variety of surgeries frequently and with excellent results. Selecting a Board Certified surgeon in your area will help you find a surgeon who meets most of those qualifications. Visiting the office and interviewing the surgeon (or just asking the right questions and observing his or her manner during the consultation) will tell you just about everything else you need to know.
Our surgeon is Dr. Fadi Nukta, who is Double Board Certified and has over nine years of surgical training alone. Dr. Nukta spends as much time as needed with each patient, getting to the root of exactly what kind of improvement youre after, and discussing what procedures would most benefit you. To schedule your consultation, call our Northern Virginia offices at (703) 574-2588.