Posted May 07, 2012 in
News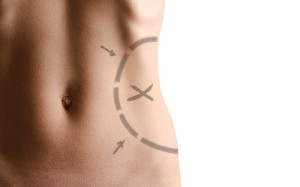 Best Liposuction Virginia
We all know that diet and exercise are the best ways to lose weight- but sometimes, diet and exercise do not affect certain fatty areas of the body. Having fat that does not respond to your best dietary and fitness efforts can be very frustrating. This is where liposuction comes in.
Fatty areas on the body that are unresponsive to diet and exercise may be hereditary. The contours they cause can give the body a disproportionate look. These fatty areas can occur on the thighs, arms, inside the knee, around the ankle, around the middle (waist, hips, etc.), or anywhere else on the body. The most common areas for liposuction are the face, thighs and hips, buttocks, and the stomach area.
Good Candidates for Liposuction
Like most plastic surgeries, candidates for liposuction should be in good health, generally. Perhaps the most important aspect of a good candidate for liposuction is that they be of average or slightly above average weight. Liposuction is not an appropriate treatment for obesity. Good candidates will have tried to remove the fatty pockets with diet and exercise.
If you are considering liposuction, your skin should be relatively firm, elastic, and in good condition. Patients with cellulite should avoid liposuction in that area. As the skin redistributes over the area where cellulite was removed, it may sag even further, worsening the appearance of the area.
Liposuction also doesnt treat stretch marks. Patients who are older should keep in mind that their skin may have lost some elasticity, so they may not achieve results as pronounced as a younger patient. Good candidates for liposuction should be over 18 years of age, and have realistic expectations based on conversations with the surgeon.
Liposuction and Weight Gain
Liposuction permanently removes fat cells from the area being treated. If your weight fluctuates after the surgery, there may be a noticeable lack of fat distribution in that area. Having liposuction means that you must maintain your weight through a regular diet and exercise program in order to avoid unappealing contours of the body. Liposuction will not prevent you from gaining fat in other areas of the body.
Click here to visit our liposuction page and view a liposuction animation or read liposuction FAQs.
If you're interested in coming into our Northern Virginia plastic surgery practice for a consultation, call (703) 574-2588 or click here to set up a consultation.
Follow NOVA Plastic Surgery on Twitter and Facebook!